Lentil soup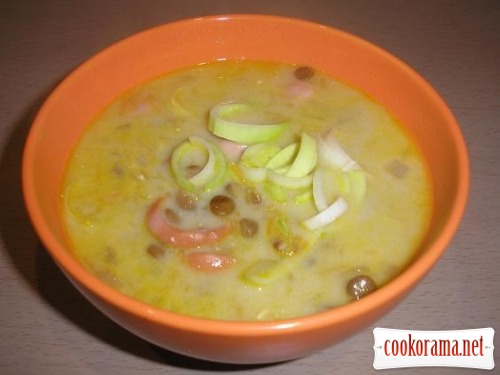 Ingridients
1 glass
200 g.
1 шт.
1 шт.
1 шт.
2 шт.
Preparation
Grate carrot and pumpkin. Cut onion and leeks. Fry onion, carrot and pumpkin in oil for 5 min.
Pour lentil with 2-2.5 l of boiling water and boil for 30 min. Next add vegetables, sliced sausages, salt, spices and boil for another 10 min.
Grate melted cheese and add in soup. Boil soup for another 5-10 min.
Serve soup hot, decorate with leeks.