Lentil soup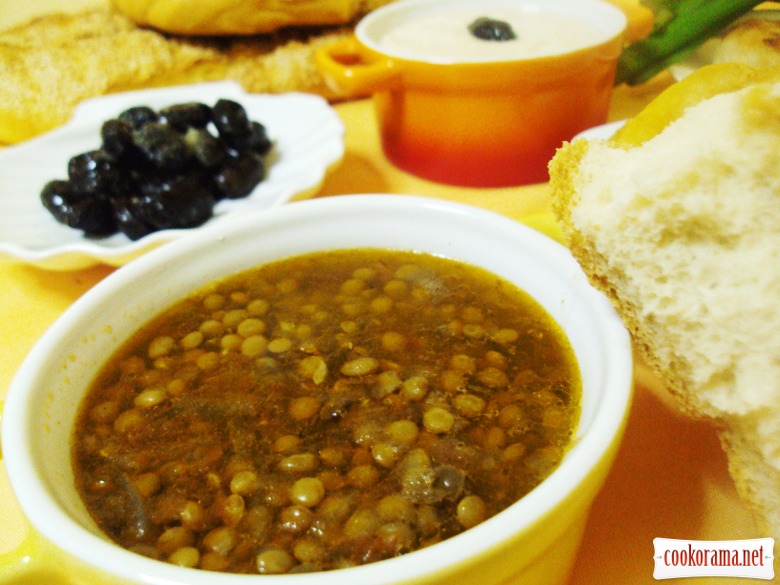 Ingridients
3-3,5 glass
1 glass
1 шт.
3 шт.
1-2 шт.
1 шт.
3-4 spoon
I propose you lentil soup — hearty, fragrant, useful. And who is fastening — a source of protein and vitamins that needs body.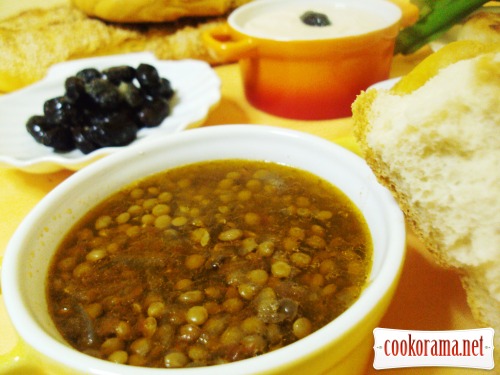 Lentils are one of the few products of our food (along with peas and cereal crops), which, in our body and our digestive system is genetically adapted. Small flat beans, usually gray-green or brown, containing vitamins A and C, rich in iron, zinc and phosphorus. A huge plus of lentils — a record protein content and folic acid (which makes it a real treasure for vegetarians). During post will replace meat, on holidays or just everyday boosts with energy.


Preparation
Put washed lentil in boiling water.
     Boil over medium heat for 20 min.
     Grind onion with tomato in blender or dice finely.
     Add to lentil + garlic (with peel), bay leaf, pea pepper.
     Continue cooking for another 20 min.
     Add olive oil, salt and bring to boil.
     Let the finished soup stand for 10 min.
     Serve with olives (during fastening).
     Very tasty with feta, egg or fish in oil (can).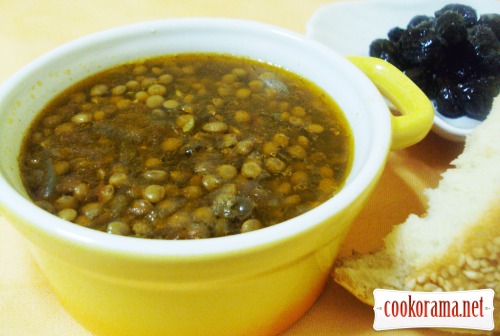 Bon Appetite!