Lean borsch with prunes in clay pots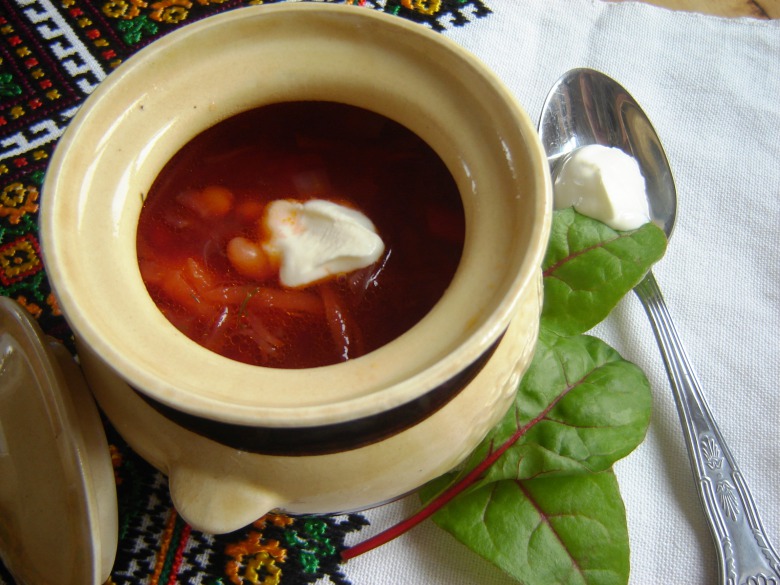 Ingridients
150 g.
250 g.
200 g.
1 шт.
1 шт.
150 g.
2 шт.
2 spoon
50 g.
1.5 l
50 g.
Recipe of lean borsch, a little bit new, in clay pots and in the oven.
You can choose any vegetables on your own borsch recipe.

Preparation
Soak beans in water through the night, in morning cook until soft. (you can take the finished canned in tomato sauce or without). Peel and cut vegetables (excluding potatoes, beans and beets) slightly saute in oil.
Spread vegetables in clay pots (or take one large), pour broth (mushroom, chicken or vegetable) or with water, add salt, pepper, parsley, tomato paste, beans, sliced into small cubes potatoes and put in the oven. It is better if you «stew» it at low temperature 120-150 ℃, 3-4 hours, to release more «juice» and bring dish special flavor

and even clay adds something unique, magical…
In half an hour until cooked add grated beets and chopped prunes. Bon appetite!!!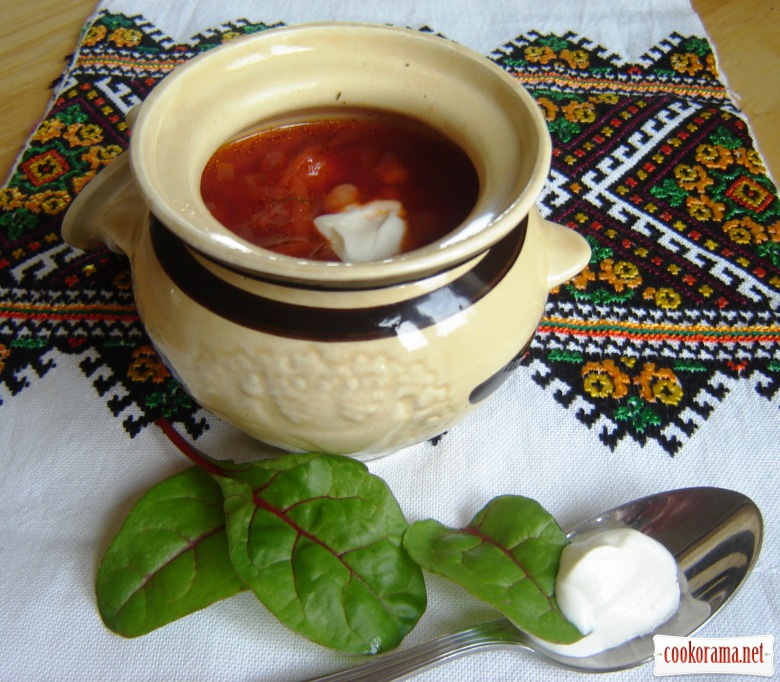 949

30 March 2015, 15:07