Cold watermelon soup with feta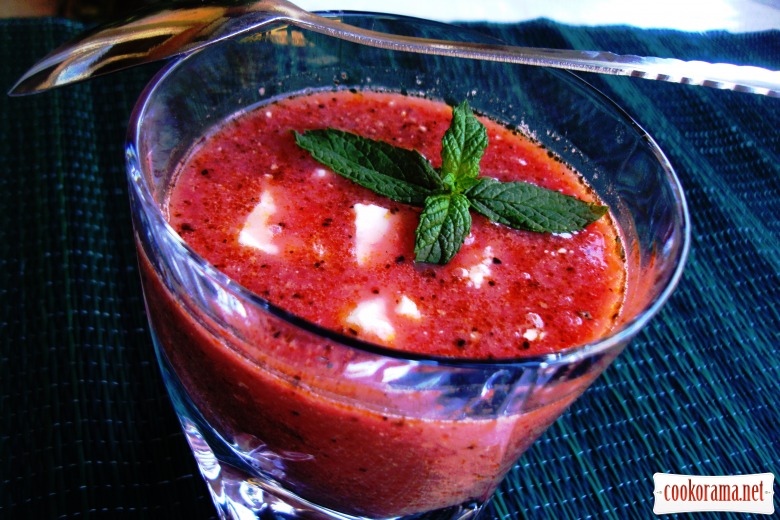 Ingridients
1500 g.
300 g.
60 g.
40 g.
20 g.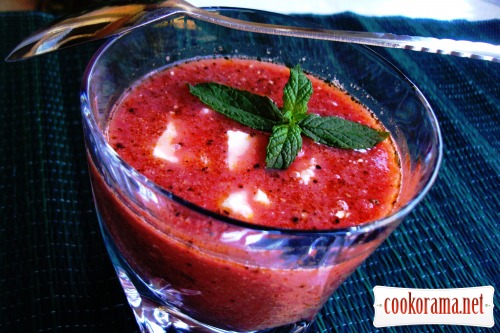 Watermelon with feta is very popular in Greece.
This recipe — an alternative, a new look at the classics.
Soup taste is rich, spicy. Never can tell that the main character of the dish is watermelon. In the heat — is what you need!
But it is necessary to try to find out it. So taste it!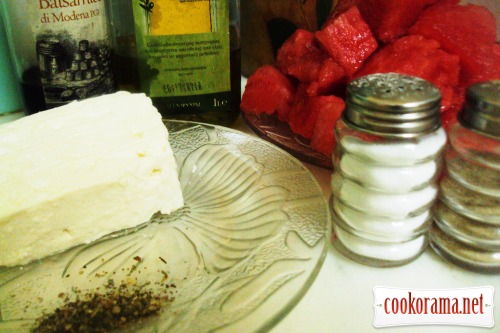 Preparation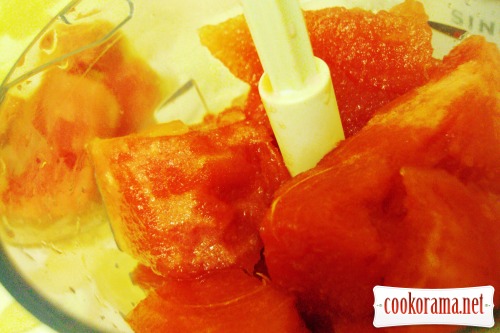 Clear watermelon from seeds, cut into cubes and mash in a blender.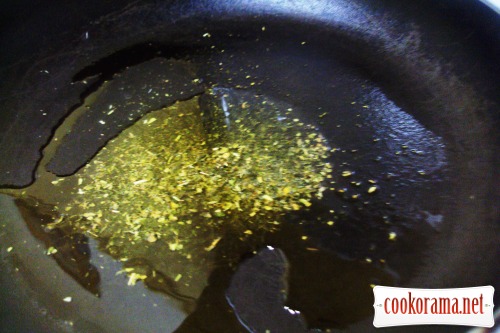 Heat olive oil over medium heat in nonstick frying panover. Add chopped greens (according to your taste) and fry until the characteristic odor appeares.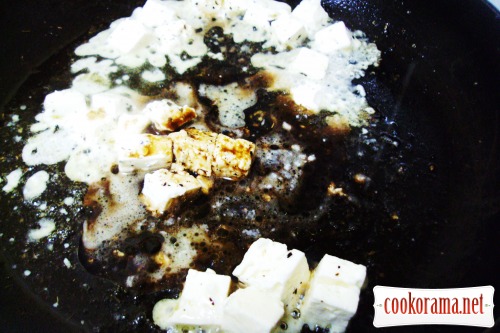 Reduce the heat and add diced feta. Quickly mix. Once feta becomes soft, add balsamic. Simmer for 2-3 minutes.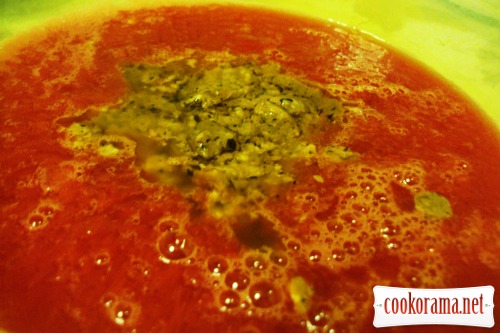 Combine watermelon mash and hot sauce with feta in a deep bowl. Salt, pepper and mix well.
Cool and store in the refrigerator before serving.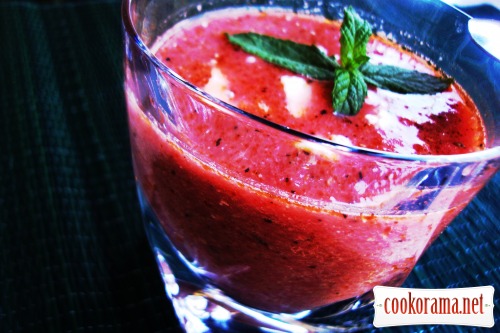 Serve with cubes of feta and greens.
Bon appetit!!!