Zucchini-pasta with mozzarella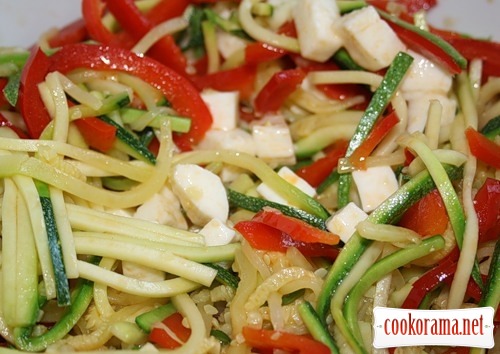 Ingridients
2 шт.
1 шт.
180-200 g.
3 spoon
Preparation
Preparation: Wash vegetables. Remove seeds from pepper and cut in 4 parts, then cut in thin strips, as thin as possible.
At first slice zucchini,
then in strips.
Dice mozzarella. Now in deep pan (ideally you need WOK-pan) heat butter and add vegetables, fry over strong heat for 5 min constantly stiring. Remove from heat. Salt to taste and add mozzarella.