Coffee pasta with veal in cognac sauce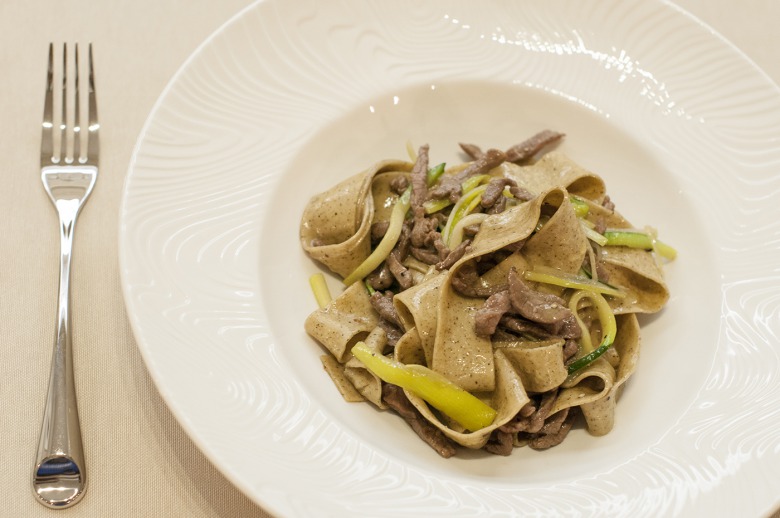 Speed:

not specified

Difficulty:

not specified

Method:

not specified
Ingridients
100 g.
80 g.
40 g.
30 g.
30 g.
Signature dish by Sergei Ponamarev — brand-chef of restaurant «Montekki Kapuletti», «Prague» and «Marlene».
Dish of night

Preparation
Roll out pasta, cut it into strips and then boil until the state of al dente. At this time, brown veal on a hot frying pan, add leeks, butter, cognac, then add pasta, stirring it with veal until cooked. Salt and pepper to taste.
Coffee pasta can be served in half deep plate, for paste not to cool so quickly, separately serve parmesan, olive oil, freshly ground pepper.