Potato pate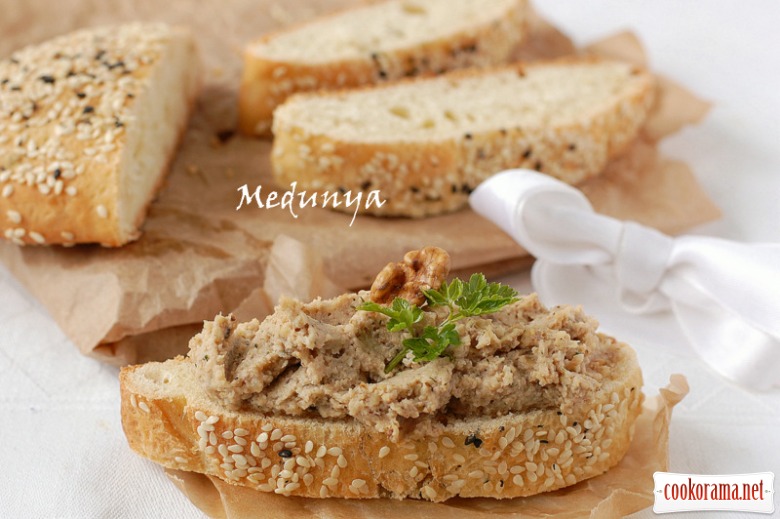 Ingridients
1 шт.
70 g.
5 шт.
65 g.
65 g.
65 g.
100 g.
40 g.
60 g.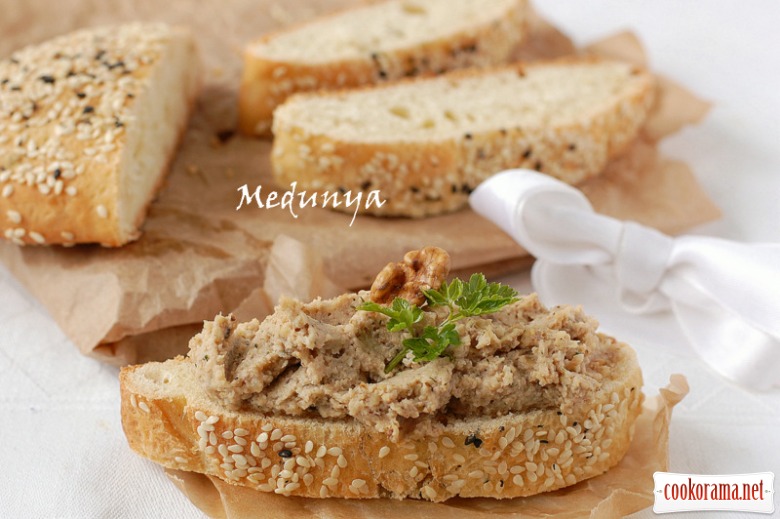 " Perhaps Halychany gone crazy ",- I thought, writing a recipe of potato pate, accidently hearing this recipe from conversation of two women. " Prepared themselves pate from potatoes and bread and happy ". But the recipe advertised linseed oil, which I happily stocked and which should be used daily, without delay, because iy`ll be bitter..«Today I`ll make those pate, because the ladies were too respectable — won`t advertise bad.»
Surprisingly, the pate was really worth attention.

Preparation
Stirring, heat seeds and nuts in pan for 2-3 min: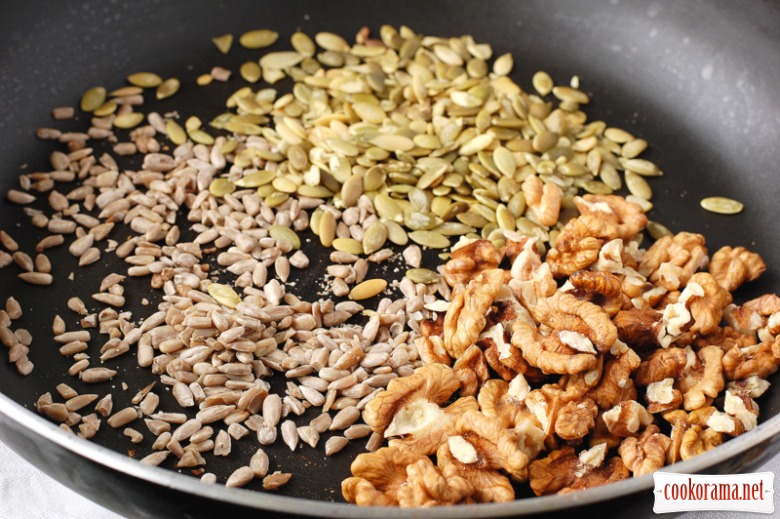 Add to them garlic,lemon juice and peel:
Well, linseed oil — golden, fragrant and unique. Beauty: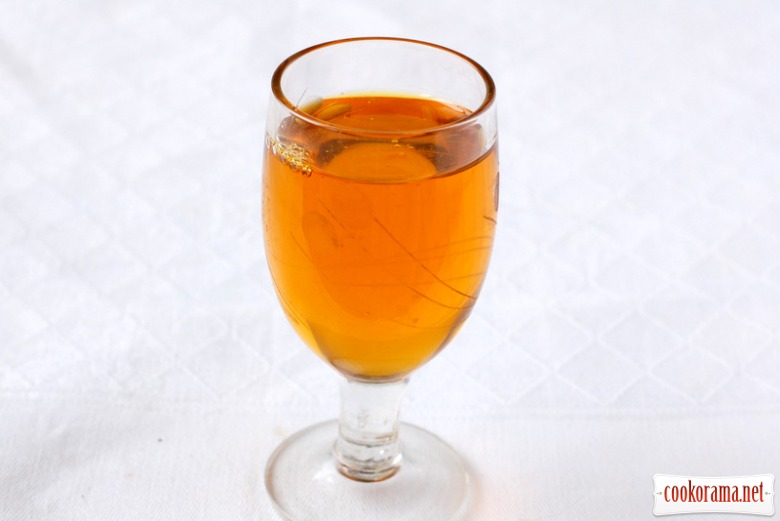 Add oil to seeds. Grind it in blender: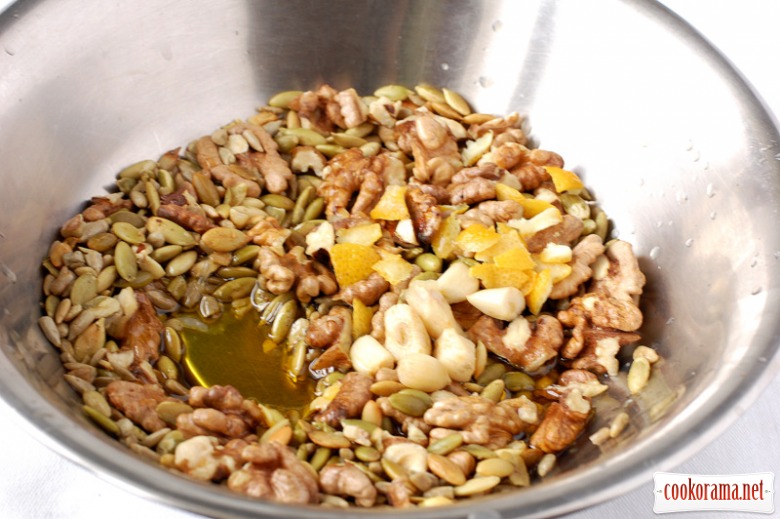 Combine potatoes, soaked and squeezed loaf, dill, grinded nuts and seeds, salt, pepper: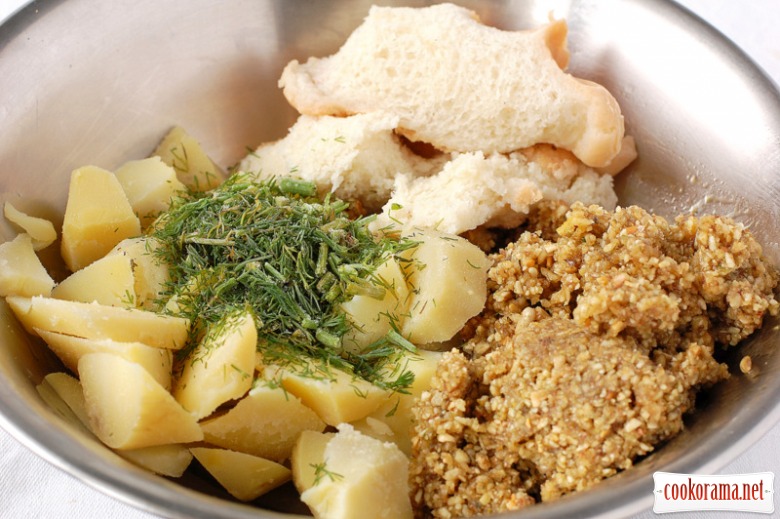 If you wish- salt and pepper, add lemon juice: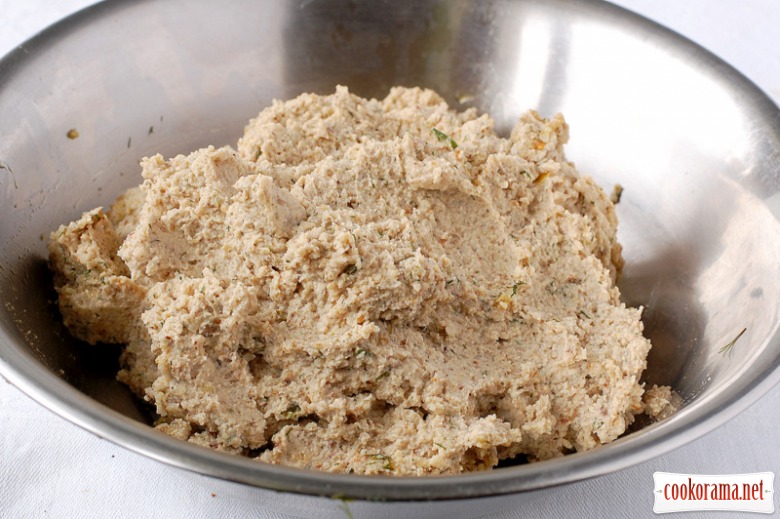 Smear on bread. Very tasty with hot tea: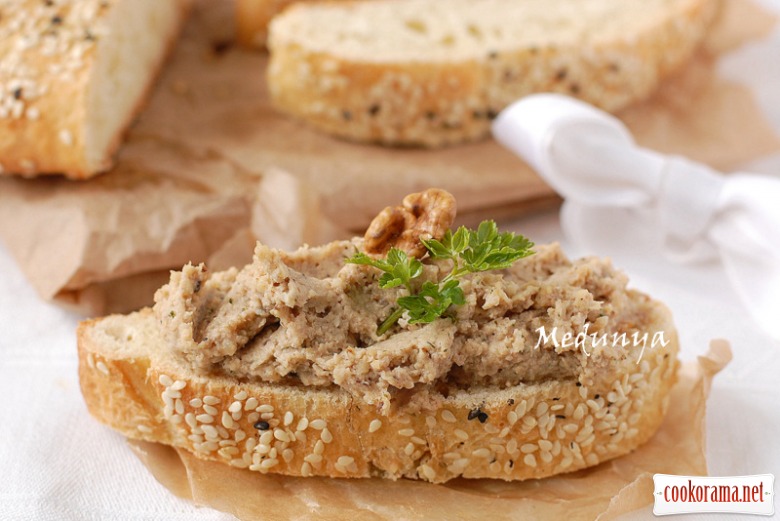 Bon Appetite!