Eggplants on mangal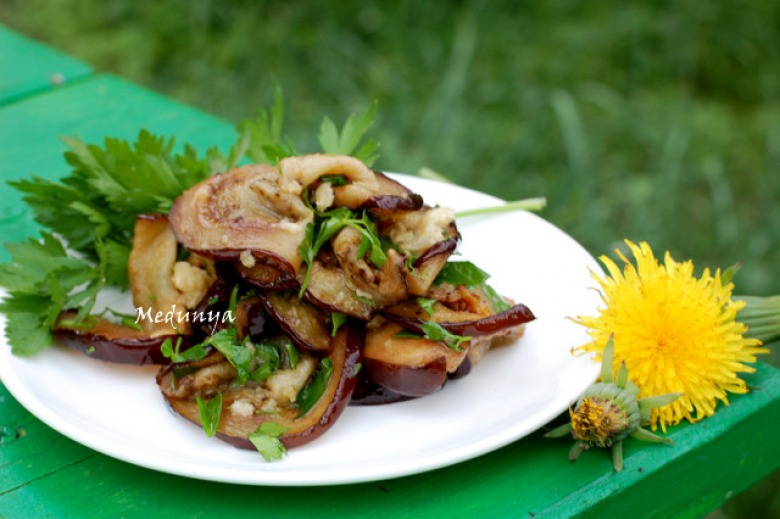 Ingridients
400 g.
40 g.
1 bunch
5 шт.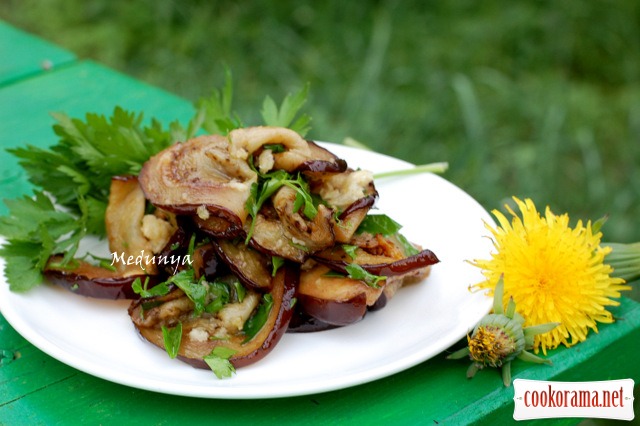 A wonderful side dish for any meat cooked on mangal or grill. Fragrant, moderately spicy, smokyAnd most importantly — very easy to cook.

Preparation
Wash and slice eggplants. Sprinkle with 2-3 tbsp of olive oil. Let it stay for 10 min.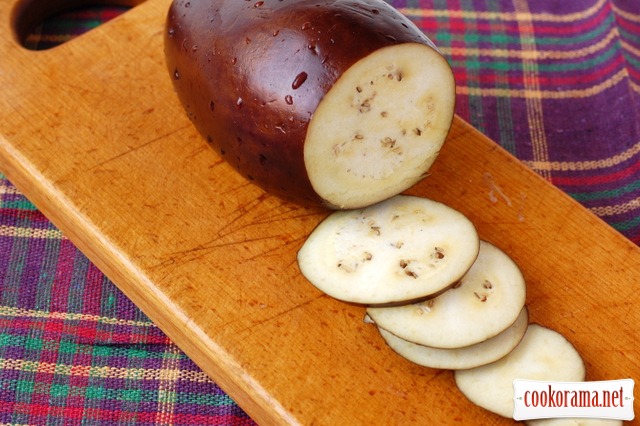 Put on the grid and fry over the coals.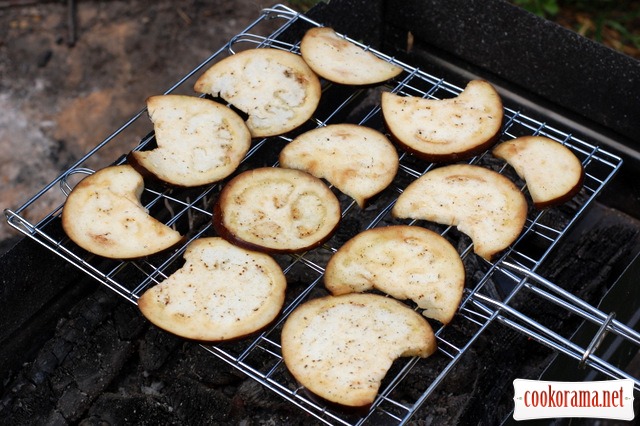 Fry on both sides very quickly – for 1-2 minutes on each side, constantly looking out.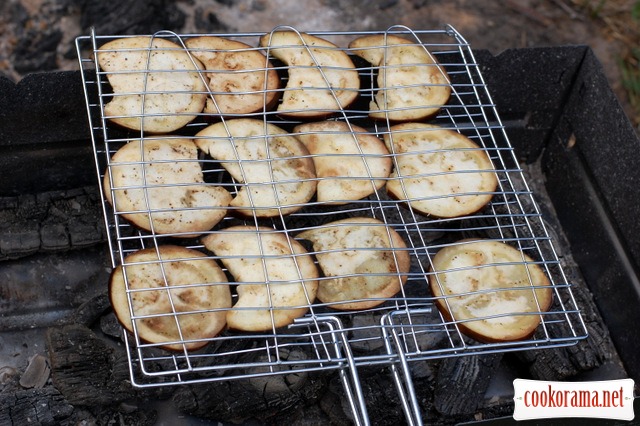 Each serving of roasted eggplant rinse with olive oil and wine vinegar, sprinkle with chopped fresh parsley, salt, and pressed garlic.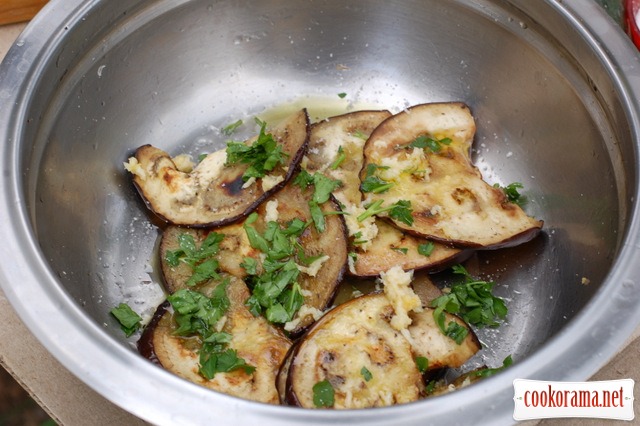 Serve with meat dishes cooked on mangal, as garnish.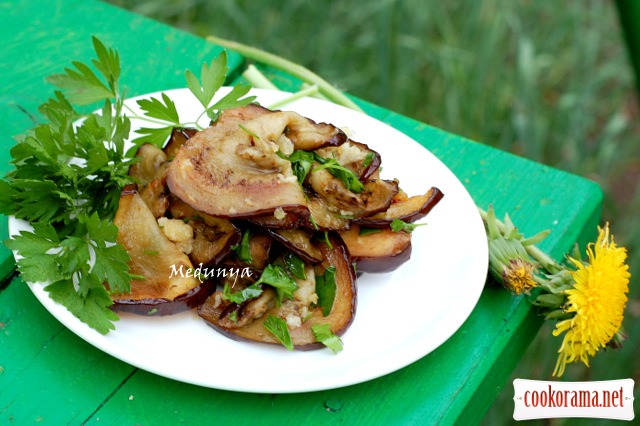 Bon Appetite!