Chicken fillet pate with dried apricots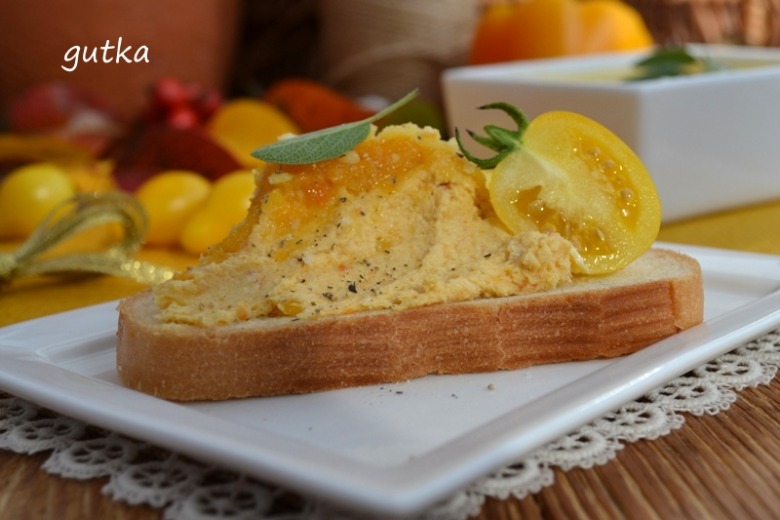 Ingridients
300 g.
1 шт.
1 шт.
1 шт.
150 g.
30 g.
10 шт.
5 g.
From chicken fillet can be prepared tasty and gentle pate, as for child`s table and adult`s company. Usually I cook it with чорносливом, but today made with dried apricots for competition of «yellow-orange» dishes! Taste of pate will be more spicy, if to add spices, but if you cook for children – it`s better to leave natural taste of pate.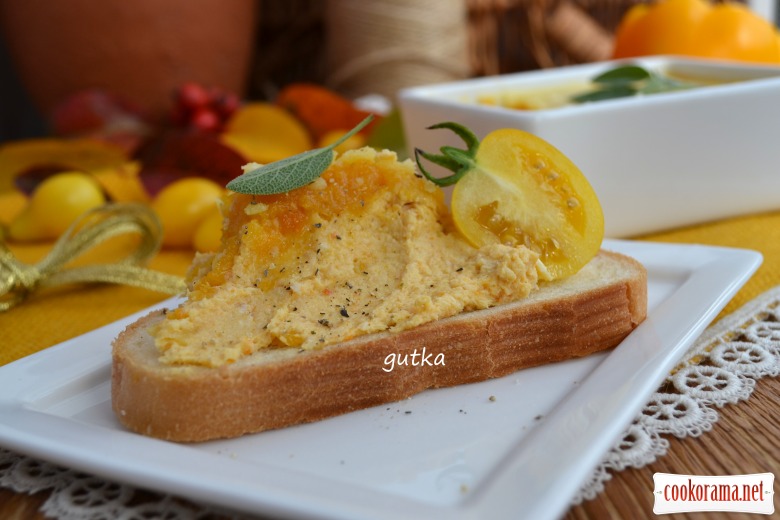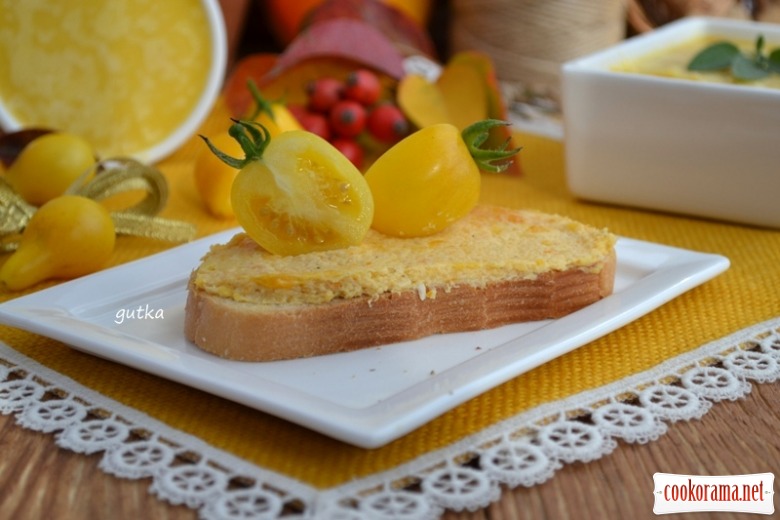 Preparation
— wash and peel vegetables.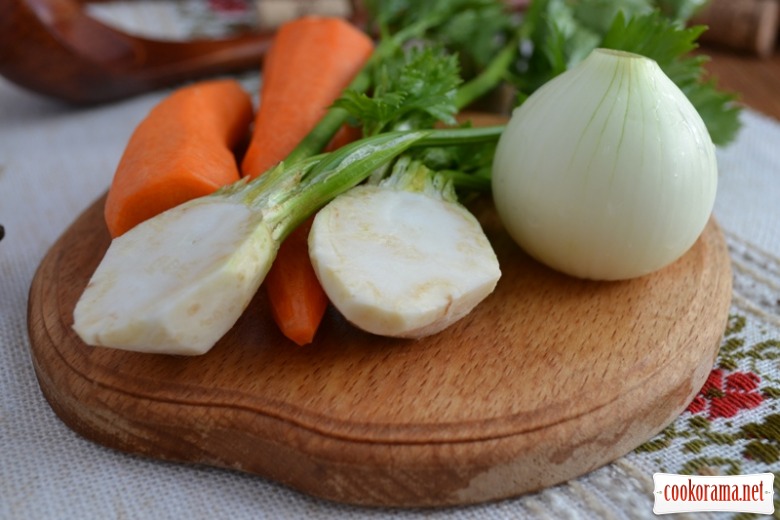 — dice vegetables, heat in ковшику with thick bottom in spool of oil and butter, add vegetables, salt, sugar and stew it.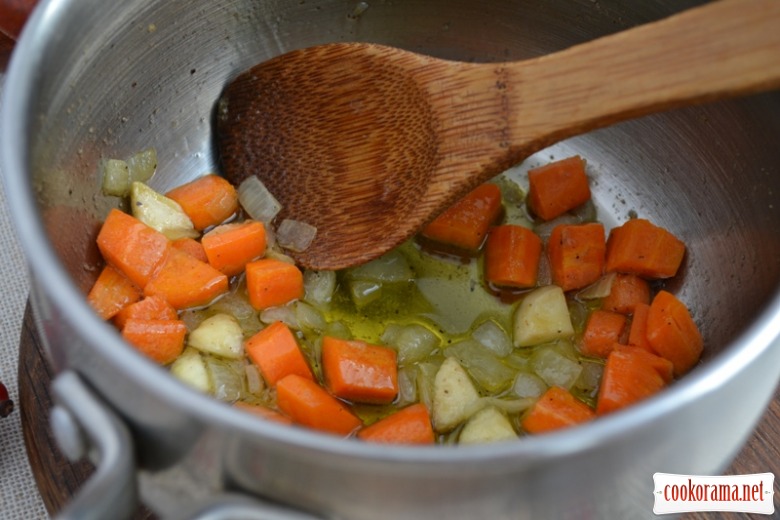 — dice chicken fillet and add to vegetables, stew to readiness adding some water (30-40 ml) (15 min will be enough).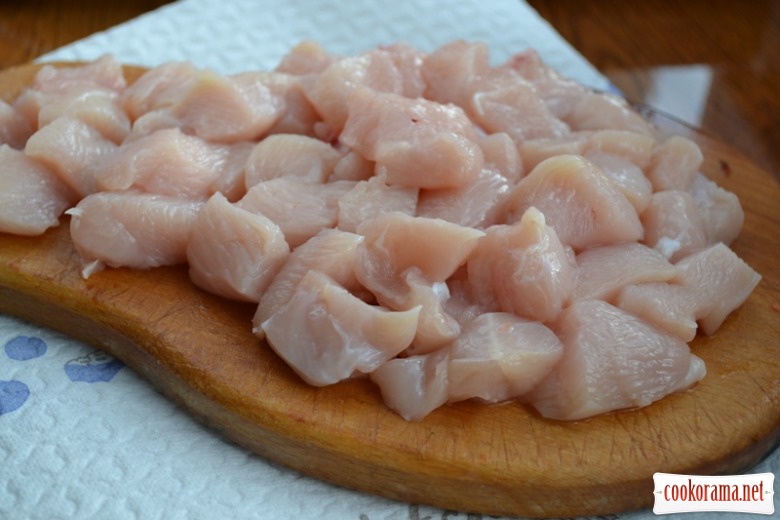 — then add cream(sour cream), salt, pepper and pinch of nutmeg, stew for another 2-3 min.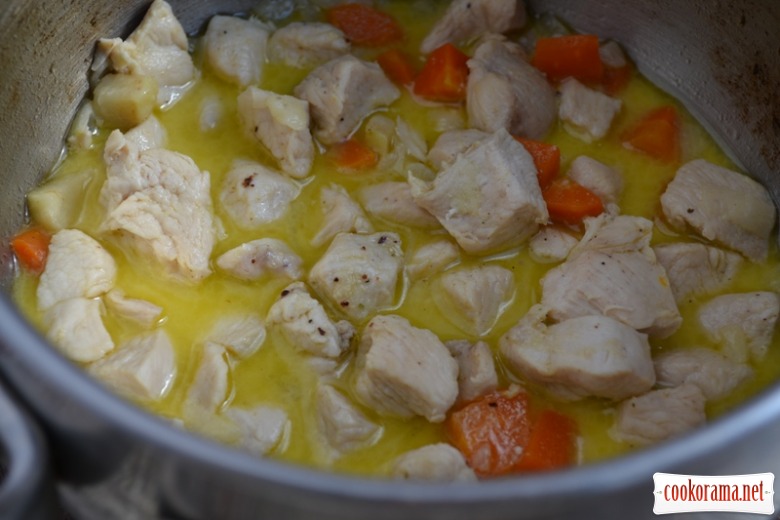 — grind vegetables with meat in blender or food processor, on high speeds. Add butter.
— wash dried apricots, steam with hot water (I think you can boil for a few minutes in wine).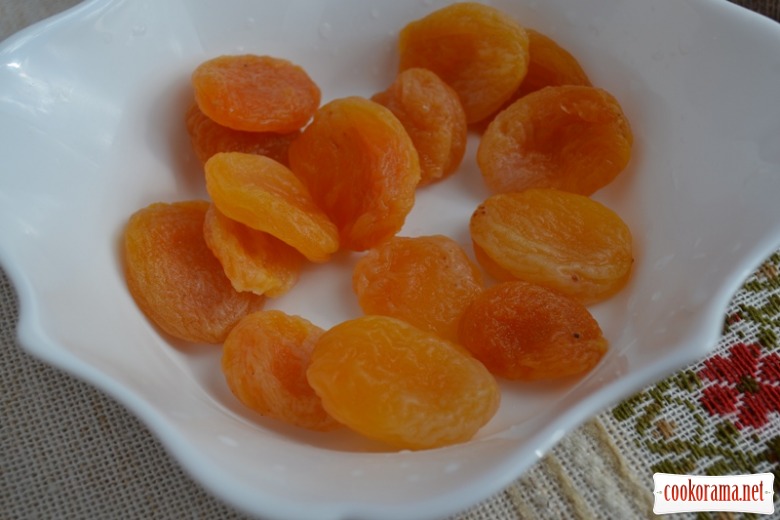 — grind in blender dried apricots with two spoons of water into puree.
— half of the pate I made traditionally, just pour surface of pate with butter, and second part of pate I covered with «blanket» of dried apricots, and only after that — butter.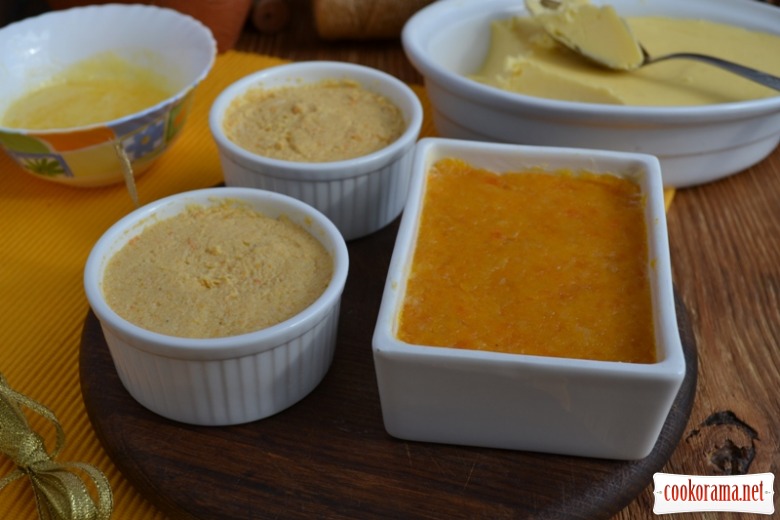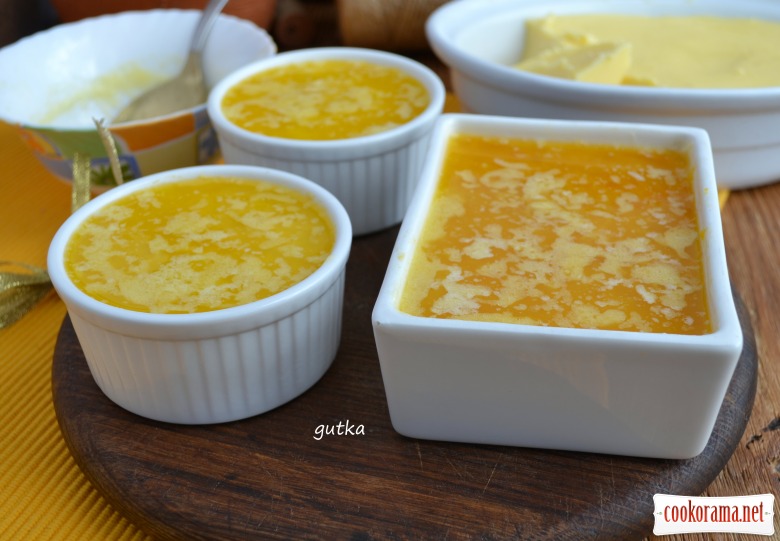 — put molds with pate in fridge, in 2-3 hours you can serve it with dread.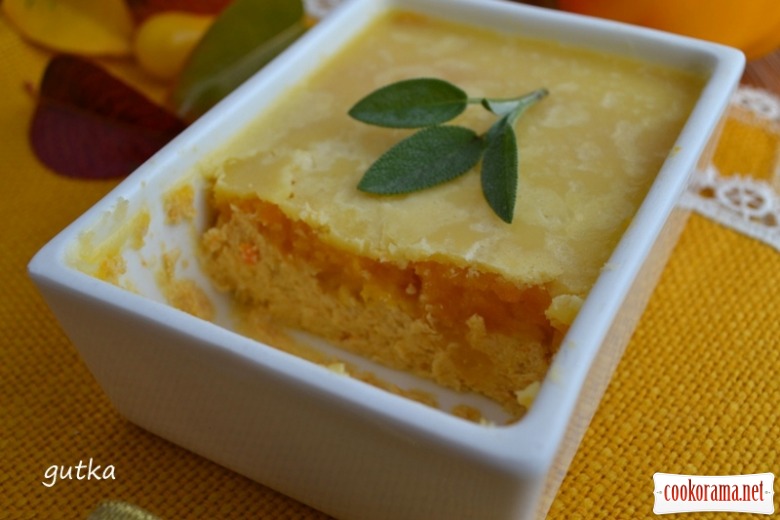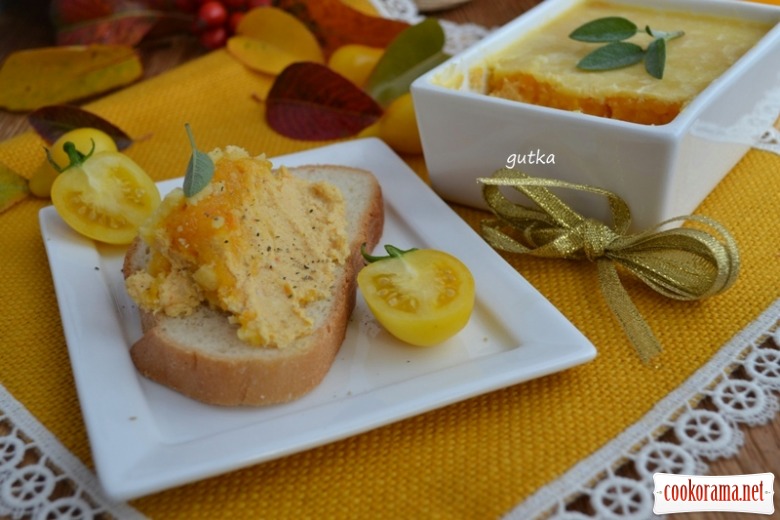 Bon Appetite!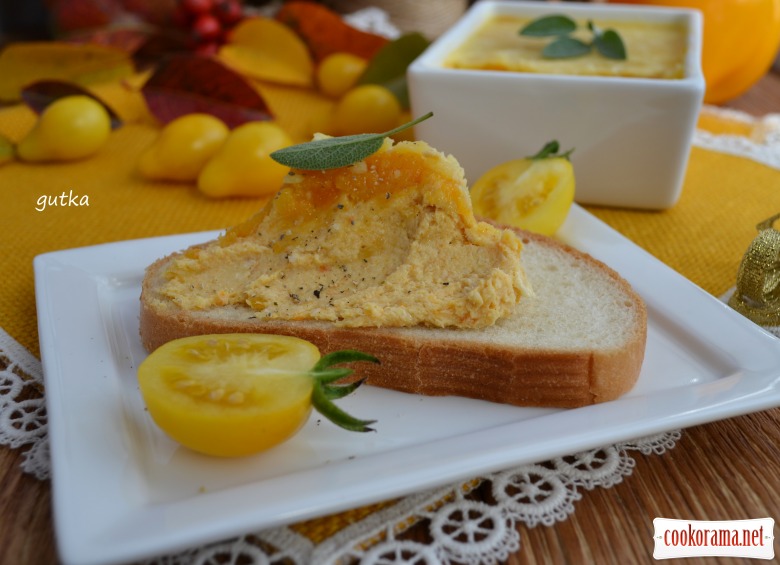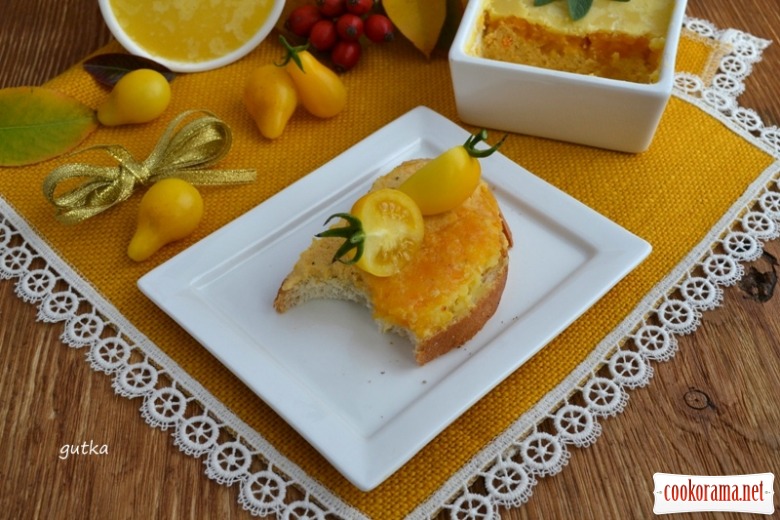 865

22 September 2013, 16:41