Courguette pancakes with meat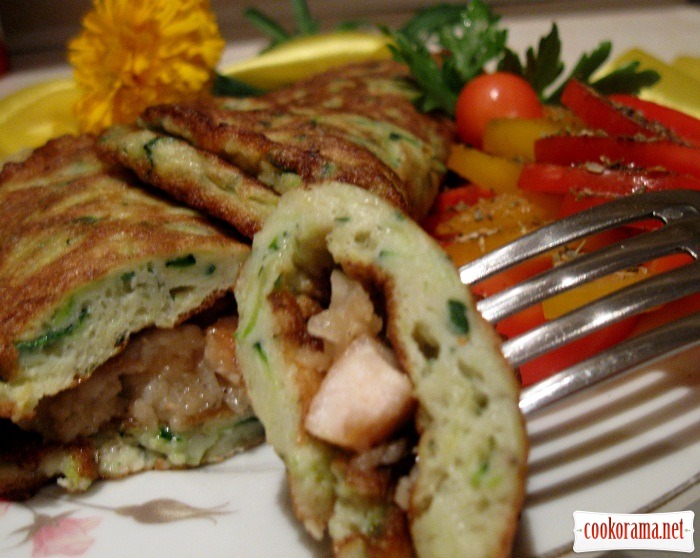 Ingridients
Pancakes
3 шт.
5 шт.
1 шт.
3 шт.
1 glass

ground black pepper (to taste)

0,5 tsp.
Filling
2 шт.
1 шт.
1 spoon
1 шт.
0,5 glass

ground black pepper (to taste)
Preparation
Grate courguettes, salt it, put in sieve, to drain excess liquid.
Cut chicken breasts in pieces and fry in well heated pan till brown. Add fried onion. Salt it.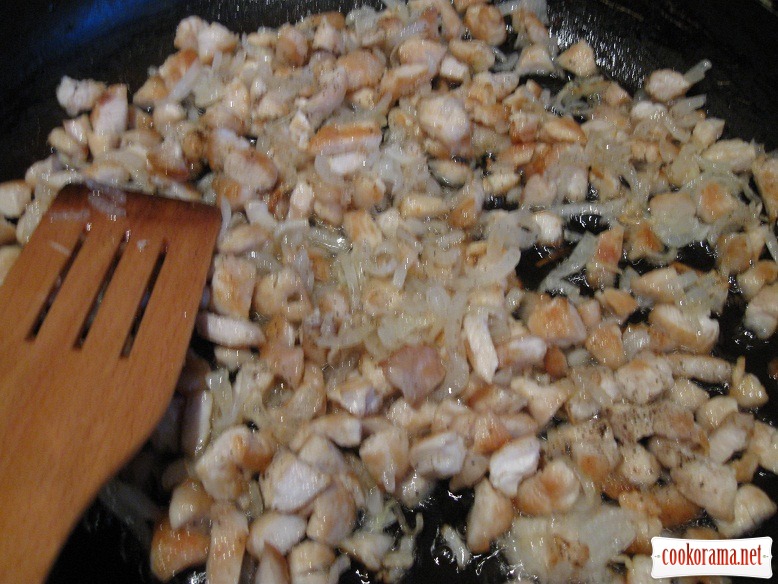 Dissolve sautéed flour with sour cream, pour to dough. Stew for a few minutes over low heat, adding finely chopped garlic and ground pepper.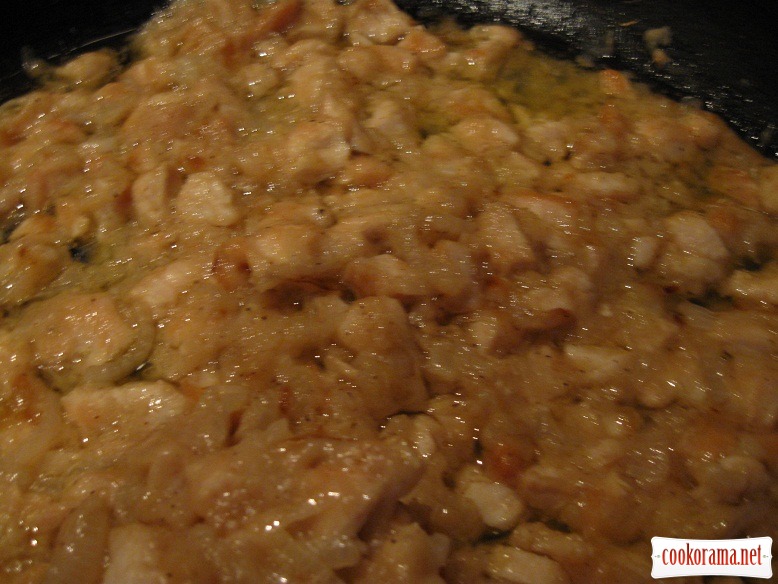 Shift grated courguettes in bowl, add yolks, grated onion and garlic, soda with vinegar, pepper, chopped dill and stir. Add flour and stir again. Mix whites and add to courguettes, stir a bit.
Fry in small pan from both sides.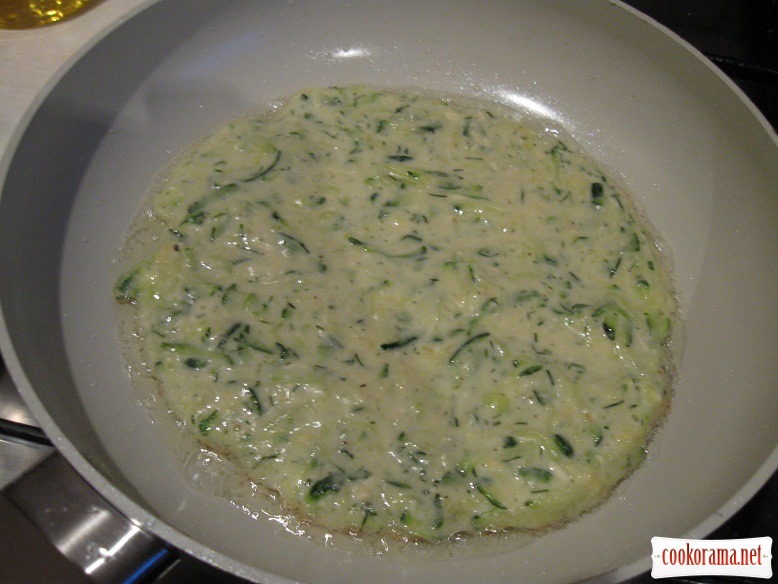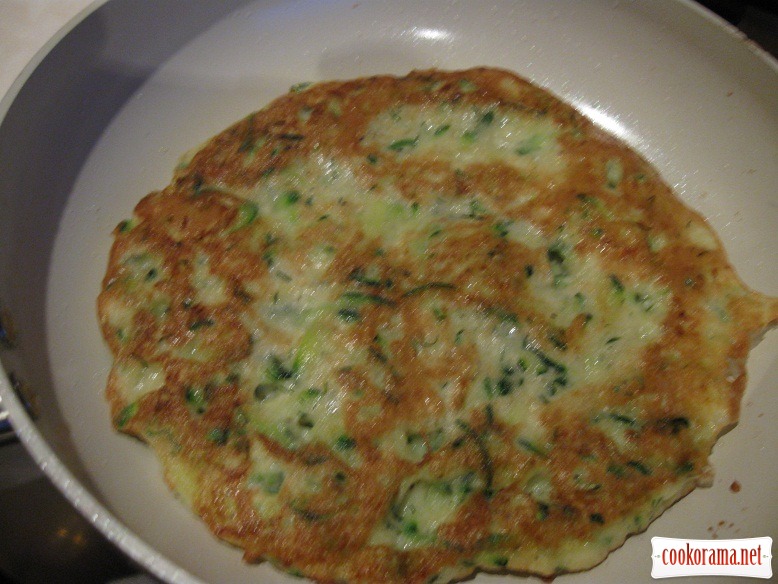 Put stuffing on half of pancake and cover with second half.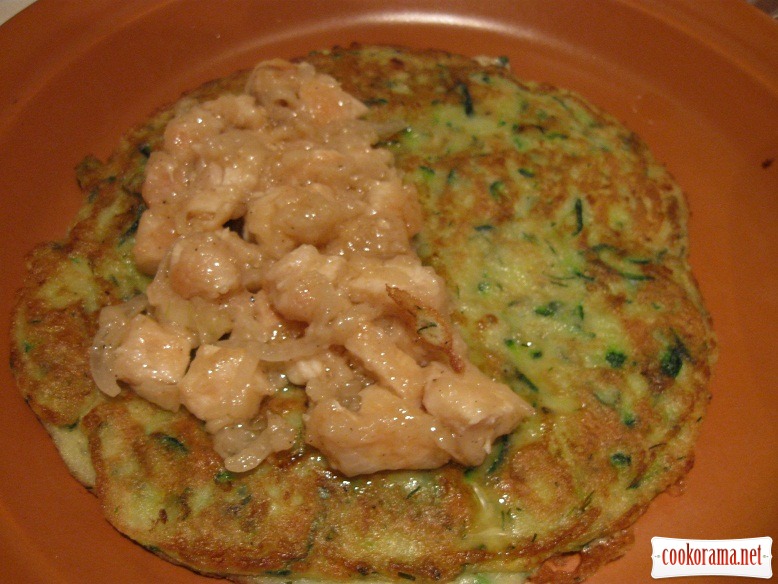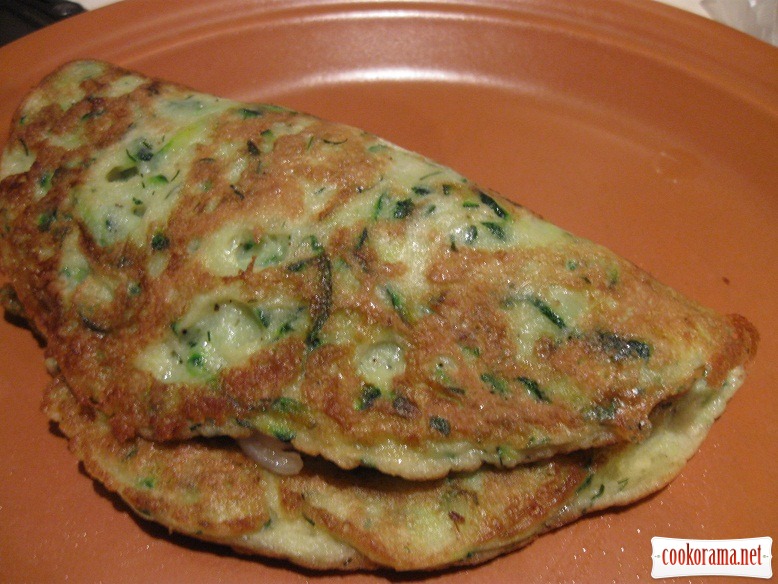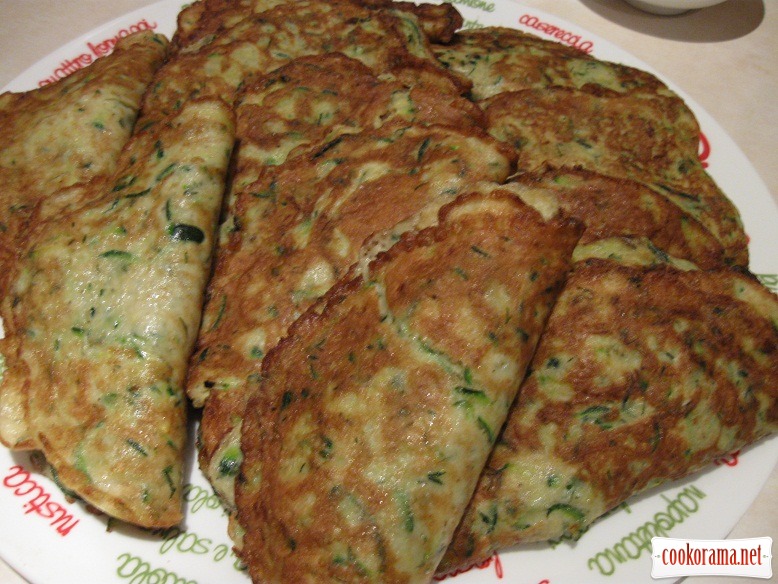 Serve with cut into strips tomatoes, salt a bit, sprinkle oregano and sprinkle with lemon juice and oil.
Bon Appetite.