Pancakes with butter cream and oranges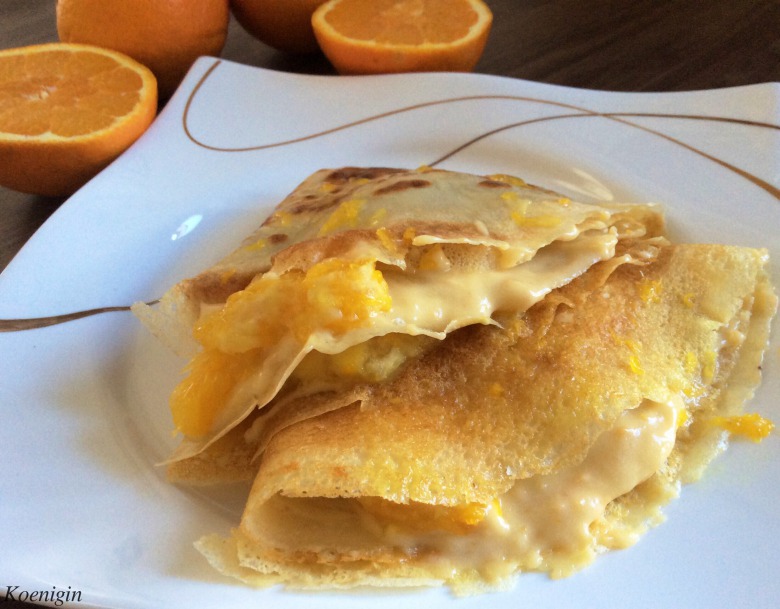 Ingridients
8 шт.
250 ml
2 шт.
40 g.
11 g.
2 шт.
20 g.
I publish another recipe to the treasury of pancakes recipes. An interesting combination of gentle cream with oranges. Propose to cook (who is not fasting), while there is still oranges.

Preparation
We need thin pancakes, cook by your own recipe, and here is mine
cookorama.net/uk/blog/mlynci/mlynci-z-syrno-pudyngovym-kremom.html
Prepare cream. Soak in cream ordinary and vanilla sugar.
Prepare water bath.
Mix cream with sugar, to dilute it.
Add yolks and continue stirring in water bath for 5 min.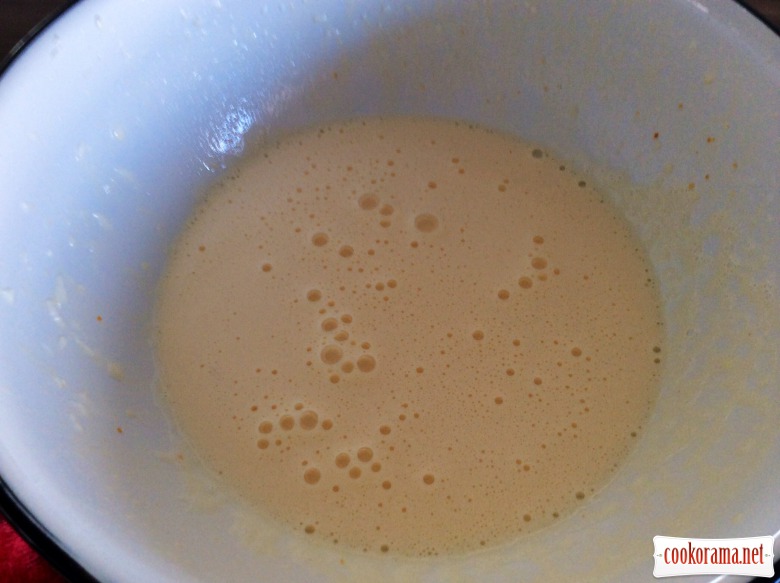 Hold cream in bath.
Separately in tbsp of cold milk or cream dissolvew vanilla pudding powder or potato starch, stirring, pour to cream. Add peel.
Heat well for 5 min, to bubble cream.
Remove from bath and cool.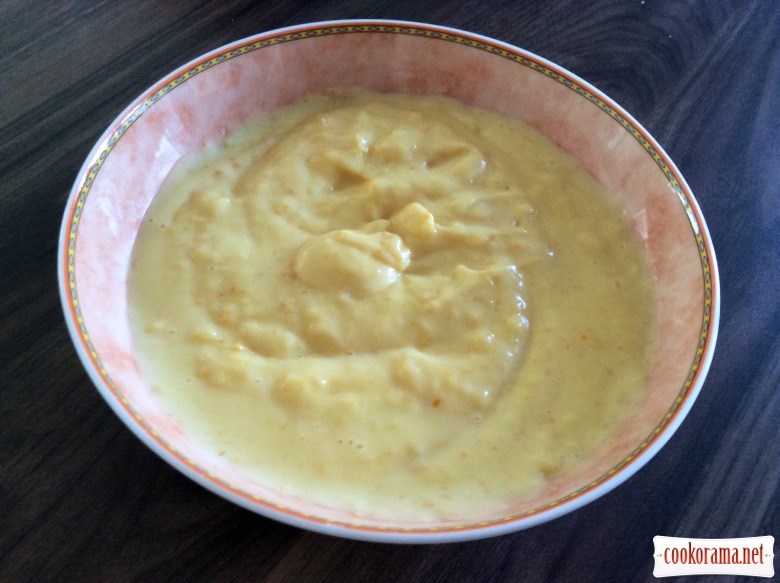 Wash oranges, peel and cut in quarters.
Melt piece of butter in pan and spread oranges.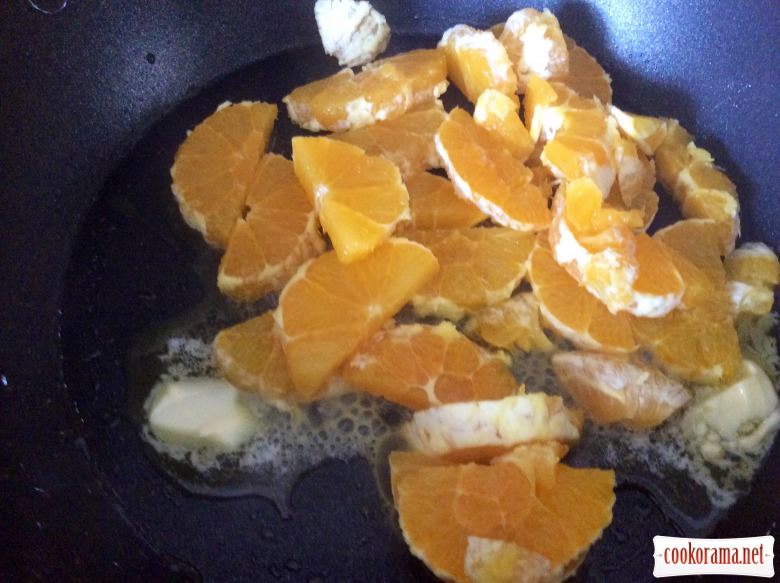 If oranges are sour, sprinkle with sugar.
Fry quickly, for 7 min, to get juice, but do not stir often, not to make mash from oranges.
Smear pancakes with cream,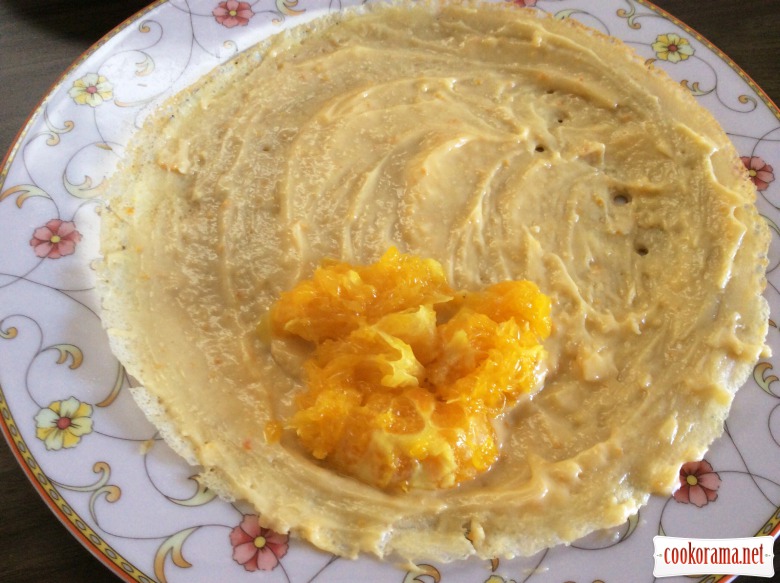 put the oranges and fold four times.
Drizzle the top with orange juice, formed when frying.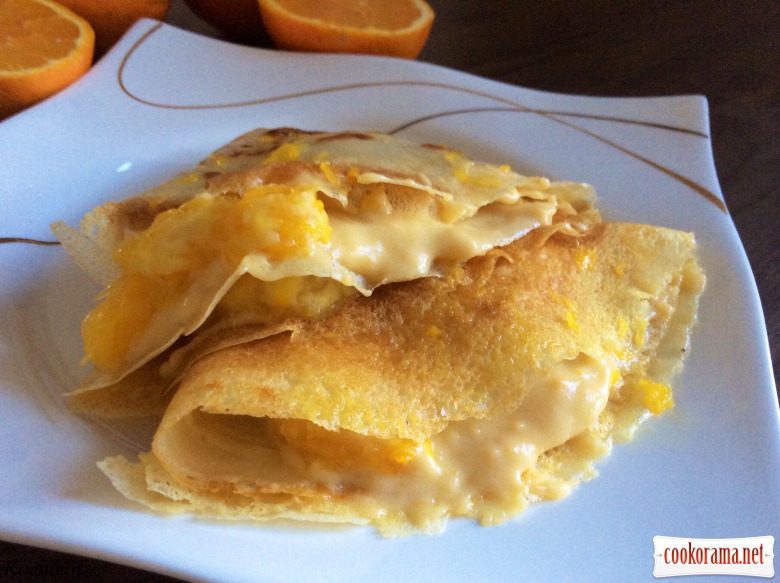 It is very tasty, combine cold cream with warm oranges!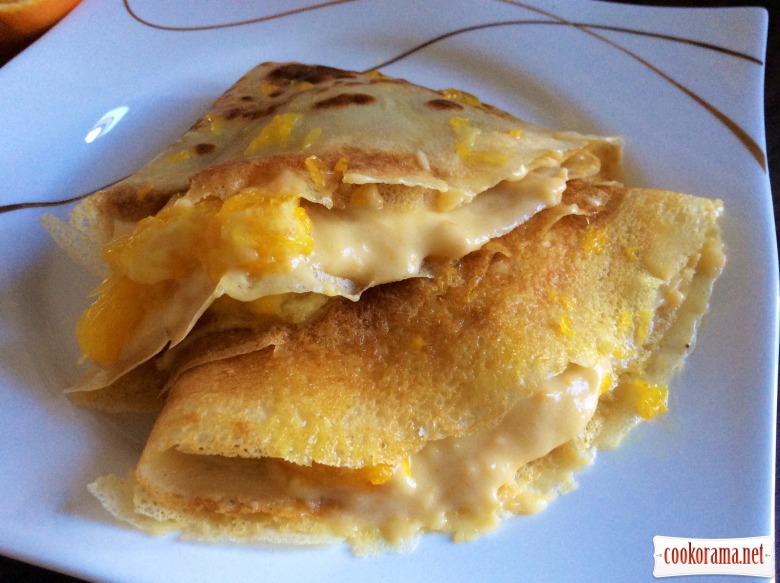 Bon Appetite!
1007

25 February 2015, 16:45