Pancakes with cabbage and meat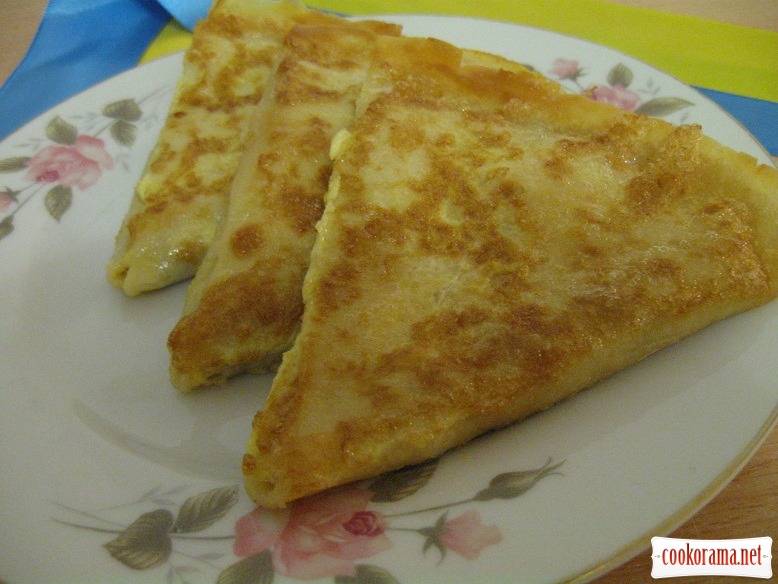 Ingridients
Dough
3 шт.
3 glass
0,8-1 l
1 spoon
2 spoon
Filling
0,5 l
1 шт.
For frying
2 шт.
80 ml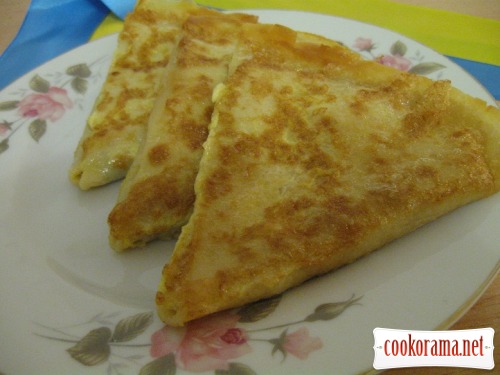 Preparation
Pour in bowl flour, add egg, salt, sugar, milk and stir till smooth, add oil, stir again.
Heat pan and bake pancakes.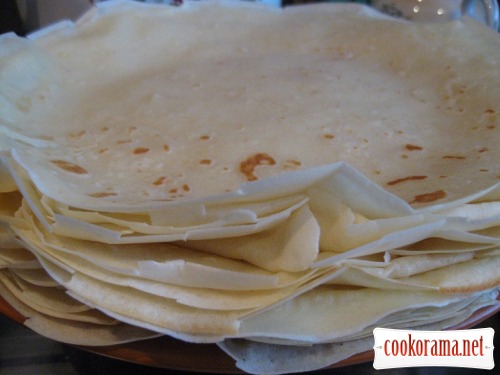 Chop onion finely, fry in oil,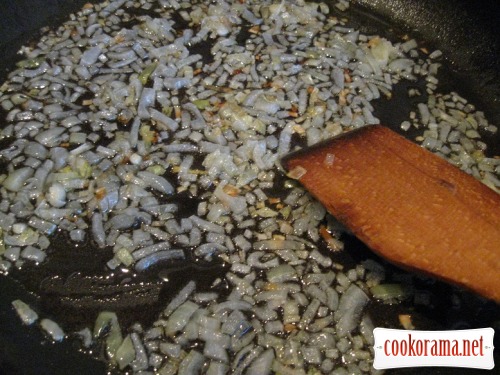 Add squeezed and chopped cabbage, fry it.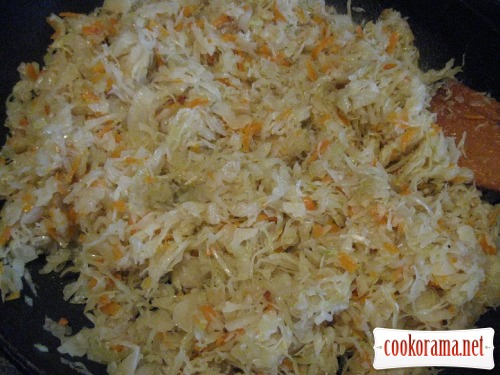 Add mince, salt, pepper and stir all.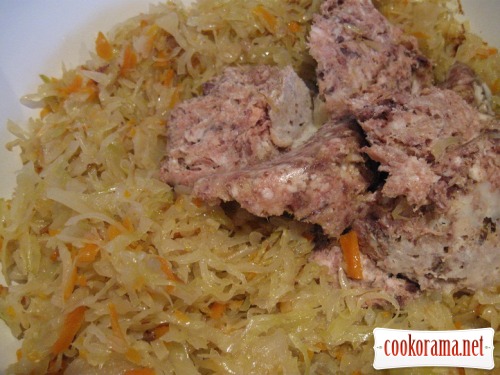 Cut pancakes in half. Spread in the middle of half mince and fold in triangle.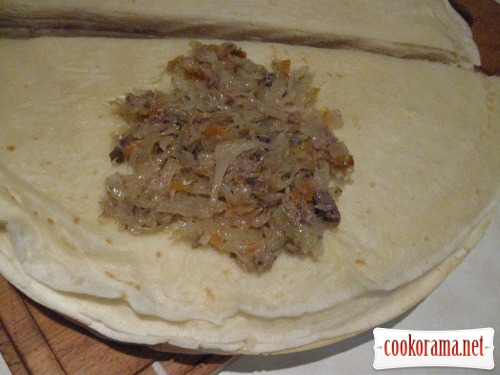 Beat eggs in bowl, add milk and salt, stir it. Soak in egg mixture pancake and fry in pan from both sides.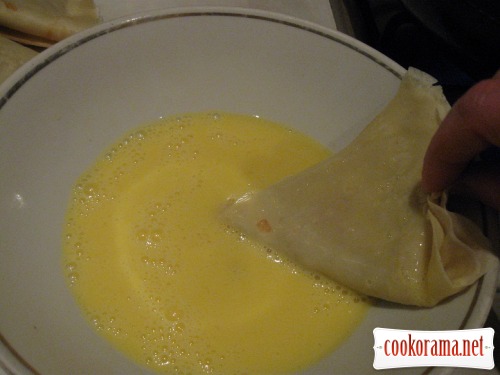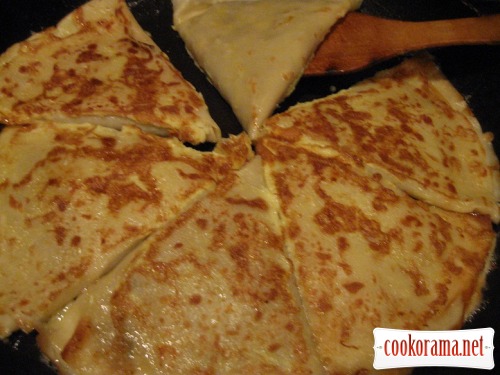 If the stuffing uses raw mince, roast over low heat in line a bit longer.
Bon Appetite.