Warm salad with eggplant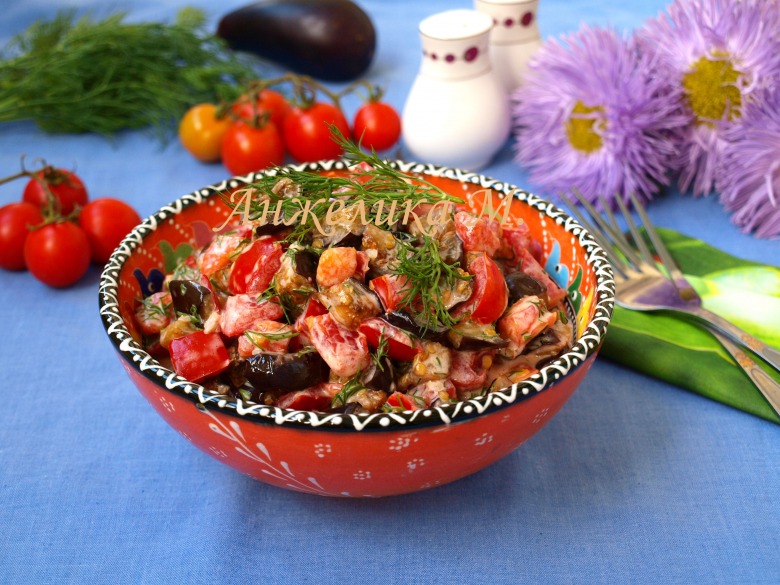 Ingridients
2,5 шт.
2,5 шт.
2 шт.
20 g.
20 g.
20 g.
40 g.
Delicious warm eggplant salad with tomatoes. Eggplants are baked in the oven and immediately added to the chopped tomatoes and garlic adds spice to salad.

Preparation
Wash eggplants, cut tails and dice them. Put in bowl, add salt and put some weight on it. In 30 min pour out salted water.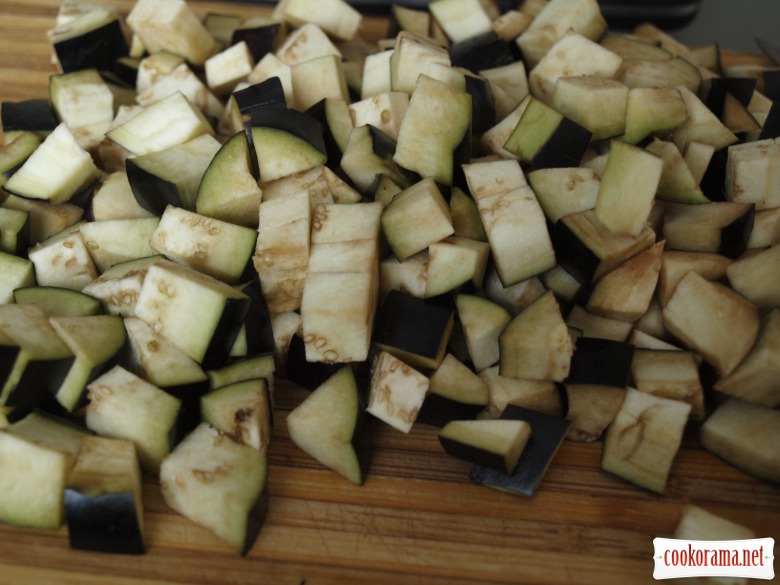 Mix eggplants with oil and spread on covered with cooking paper pan. Heat the oven at 180℃ and bake eggplants for 20 min.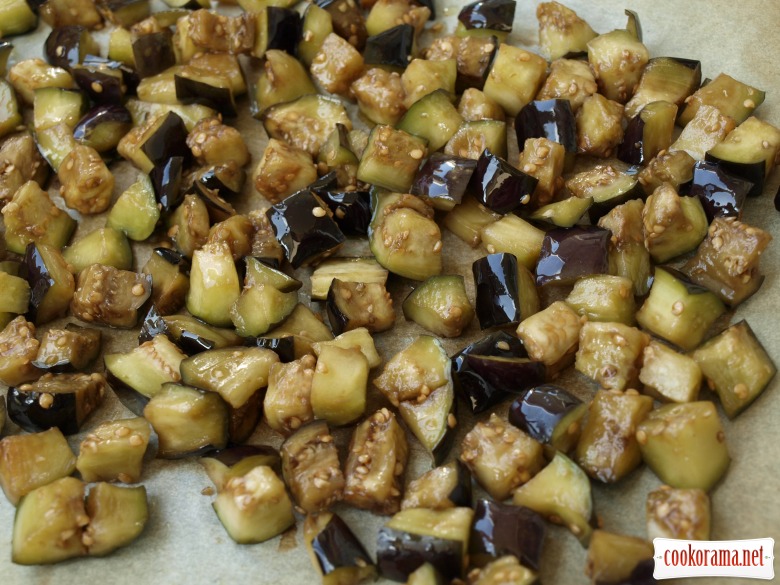 Meanwhile dice tomatoes and prepare filling.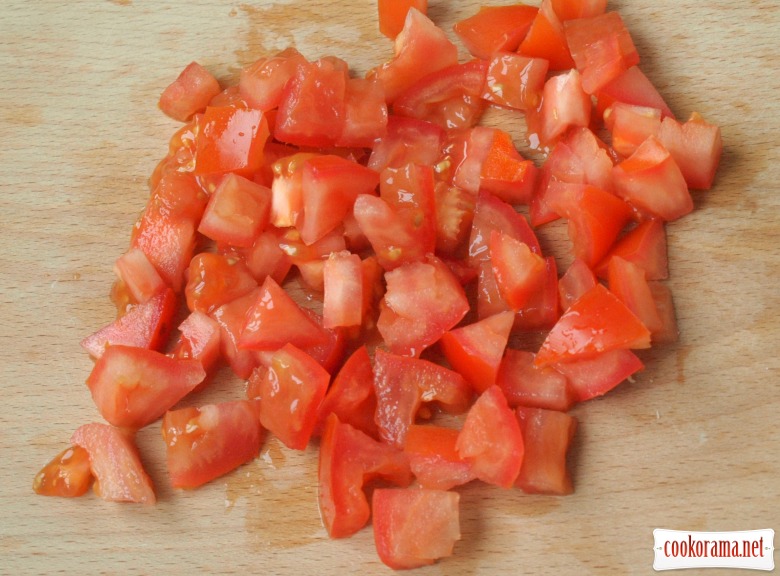 In bowl mix sour cream with mayonnaise and soy sauce, add diced tomatoes. Press the garlic. Add baked eggplants and chopped greens.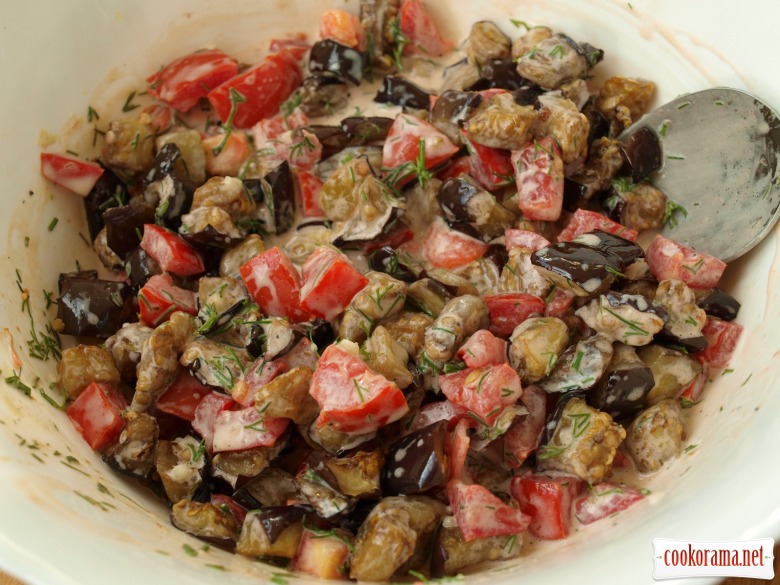 Mix salad and serve it.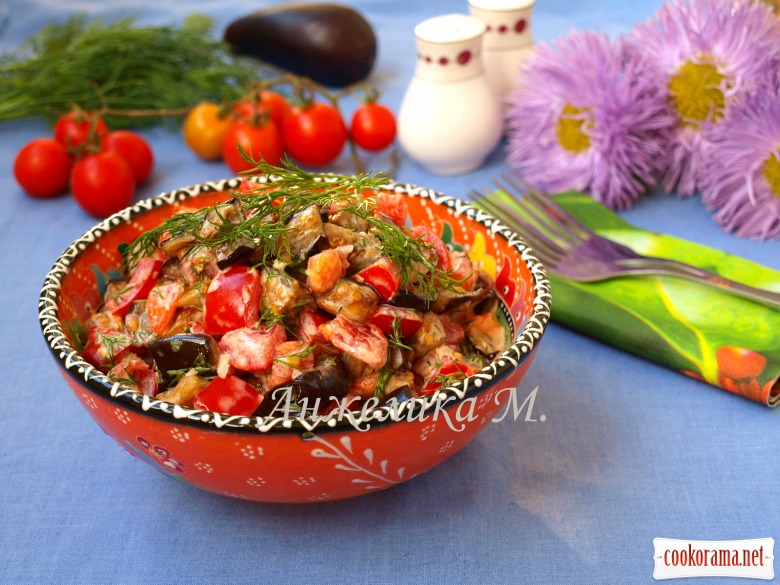 Bon Appetite!