Warm salad from chicken liver with honey and cream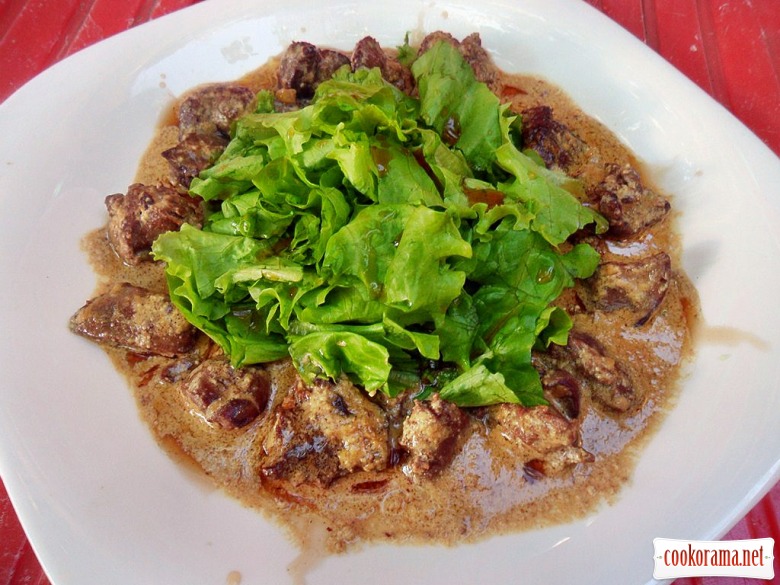 Ingridients
130 g.
130 ml
1 шт.
15 g.
15 ml
30 g.
10 g.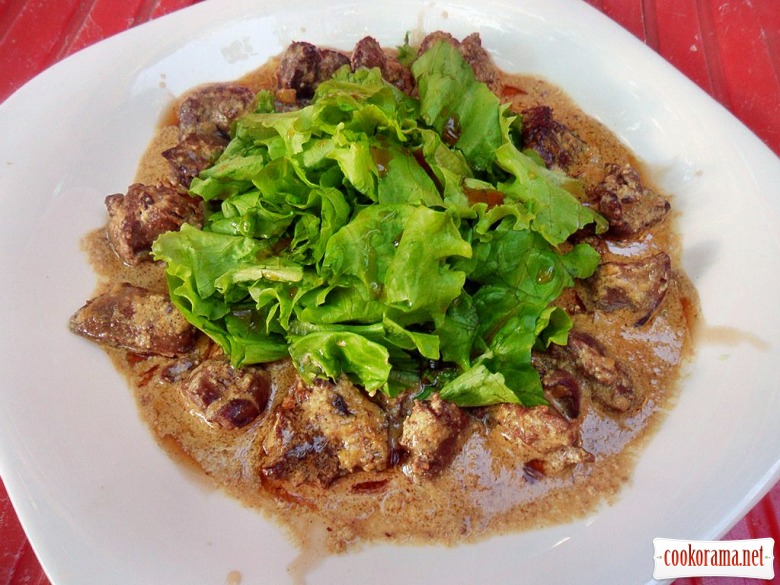 Preparation
1. Cut liver in pieces, fry in mixture of oil and butter.
2. Once liver fries a bit, add garlic, soy sauce, honey, cream and in minute spread on big plate.
3. Spread pieces of liver on the edges of plate, tear lettuce in the middle, pour all with balsamic sauce.
Bon Appetite!
Top of recipe "Warm salad from chicken liver with honey and cream"