Warm potato salad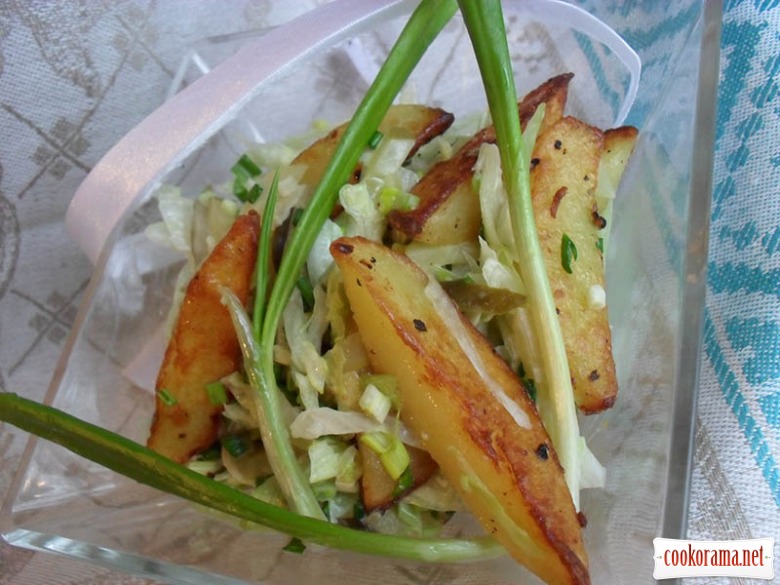 Ingridients
1 bunch
5 шт.
2 шт.
0,25 шт.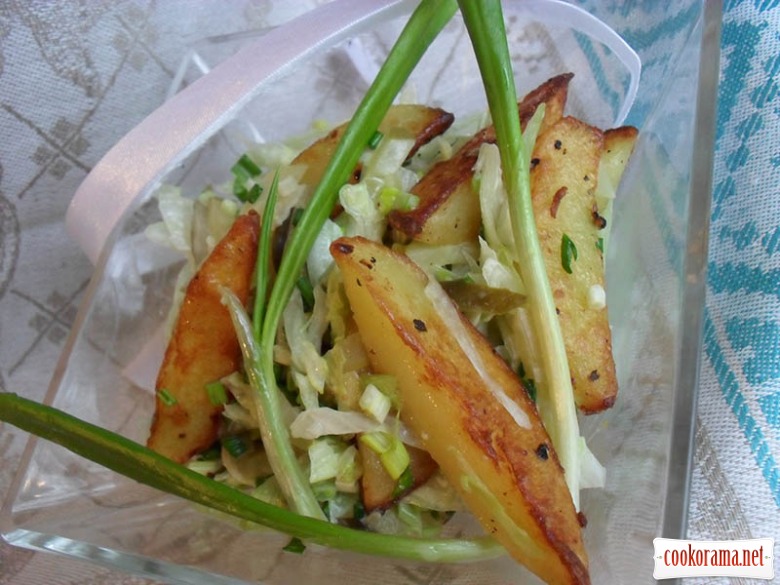 Preparation
Wash and chop ramson.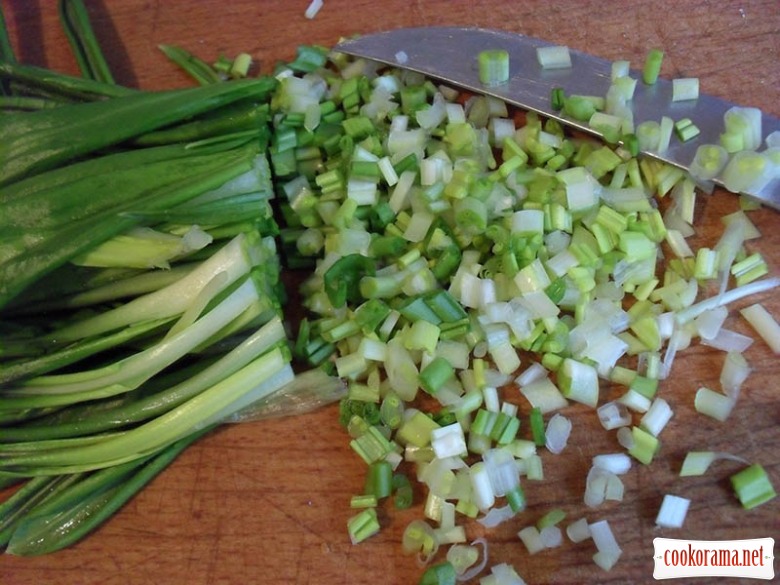 Chop the salad.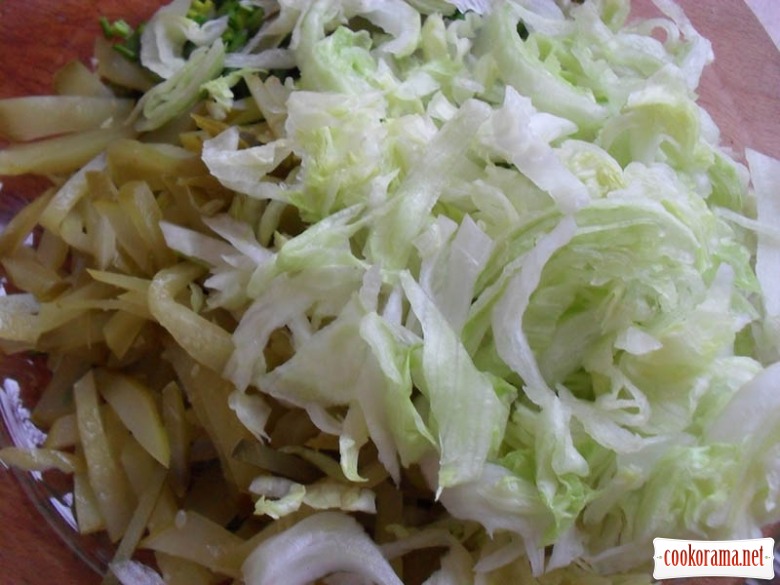 Cut cucumber into strips.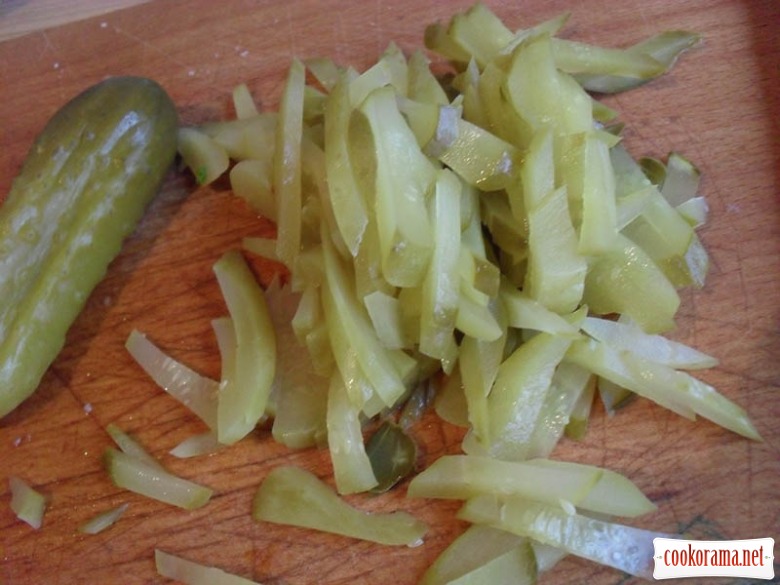 Boil potatoes in their skins and by peeling, cut into four parts. Fry until golden crust in sunflower oil and combine with remaining ingredients.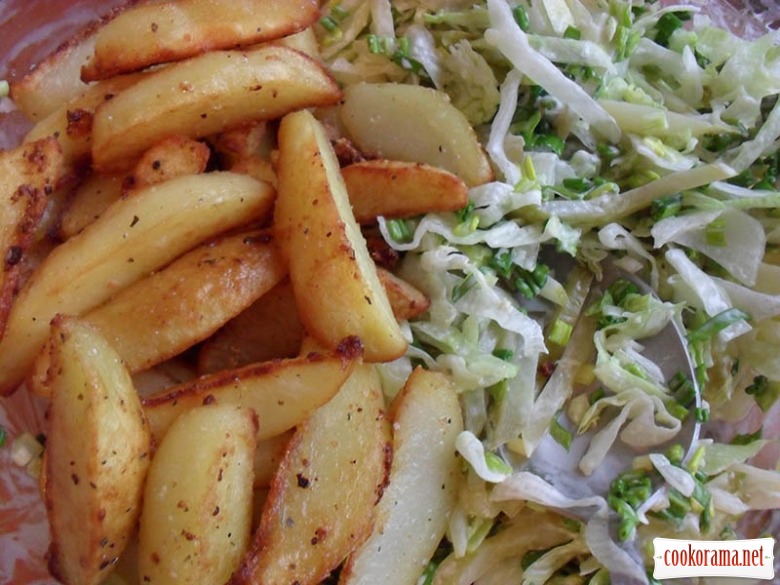 Season with at will — either vegetable oil or mayonnaise with French mustard.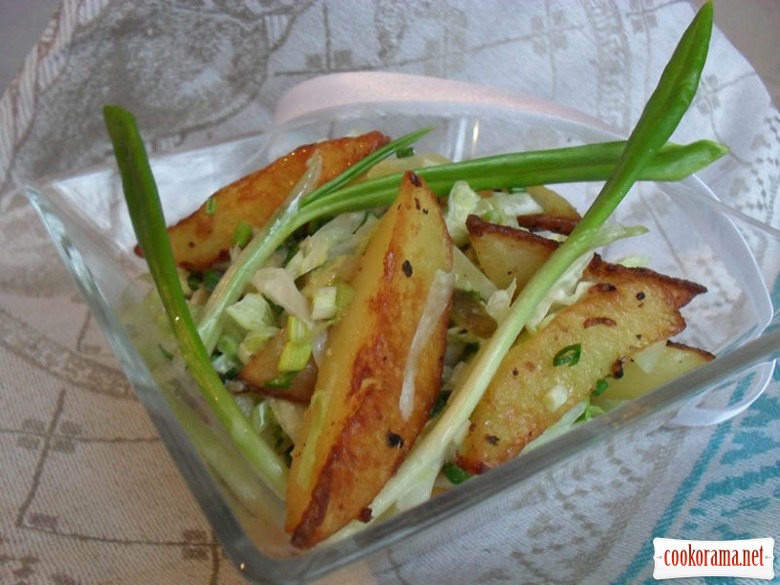 595

12 April 2013, 15:08