Warm salad with bulgur and grilled vegetables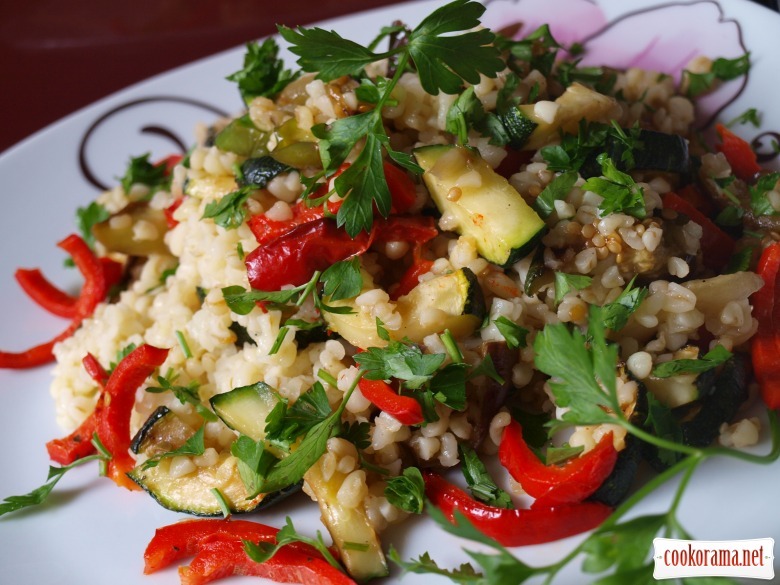 Ingridients
200 g.
1 шт.
1 шт.
2 шт.
40 g.
1 bunch
Now, of course, is not the season for that salad or side dish, but maybe someone will take it as interesting. It turns out very tasty, quite a separate dish, besides, it is lean.

Preparation
Zucchini and eggplant cut into thick circles 1 cm thick. Pepper into large slices.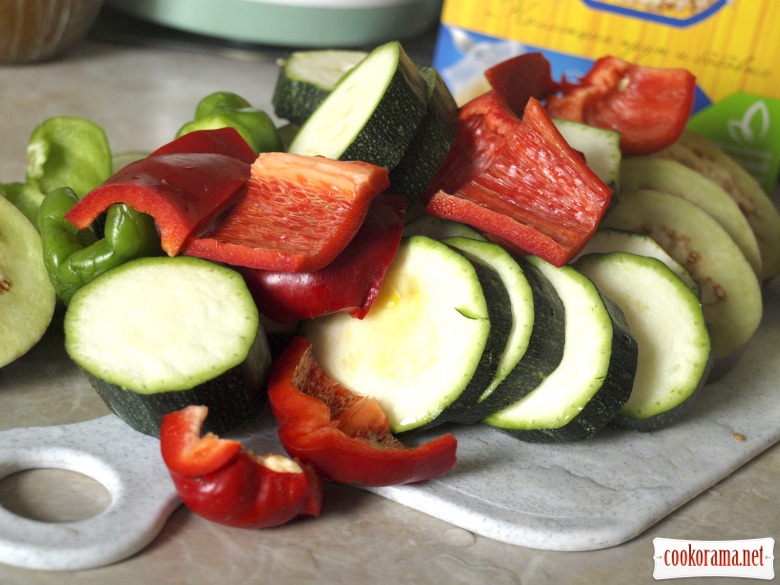 Warm up the pan-grill, grease the vegetables with olive oil and brown on both sides for a few minutes.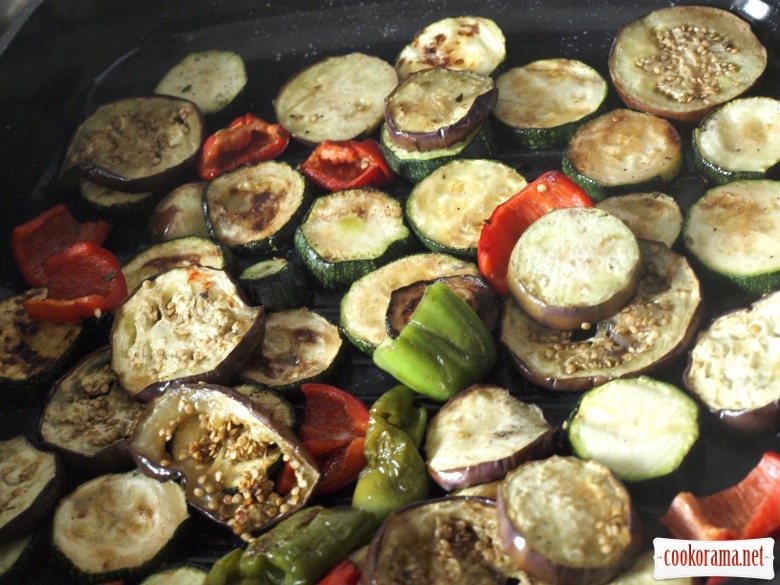 Then cool slightly vegetables and cut into strips. Chop the parsley.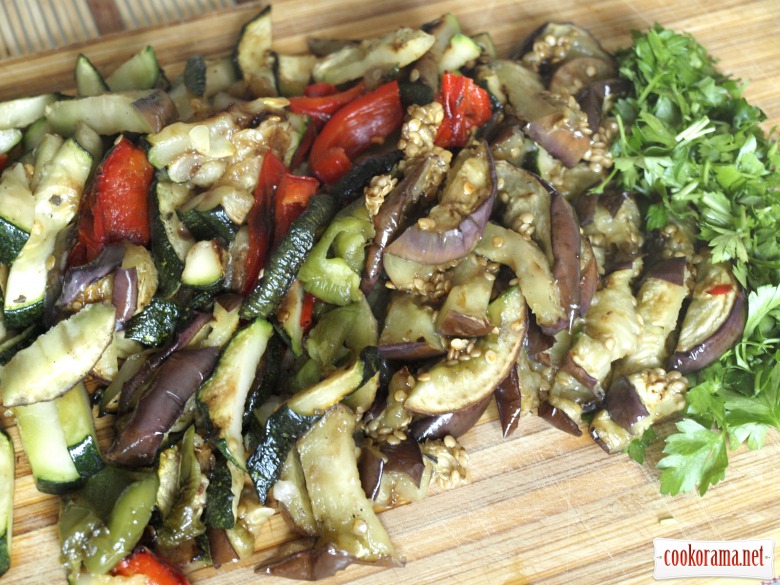 Boil bulgur in salted water.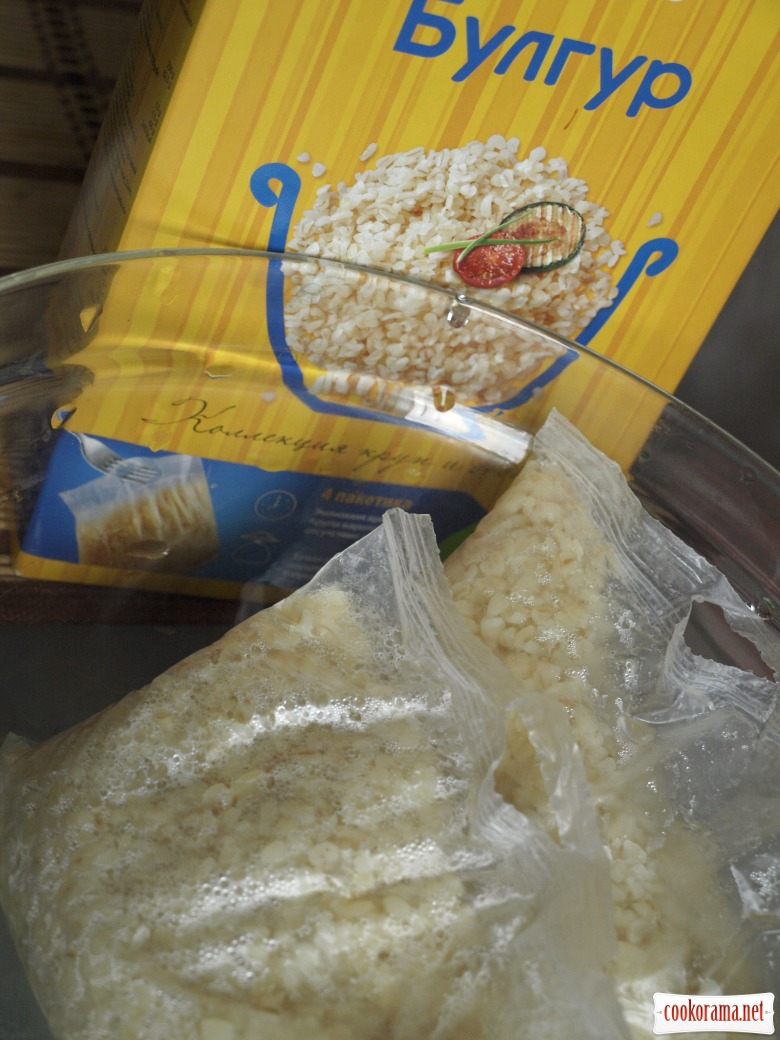 In a bowl, mix bulgur with grilled vegetables and parsley, add soy sauce, stir and serve immediately.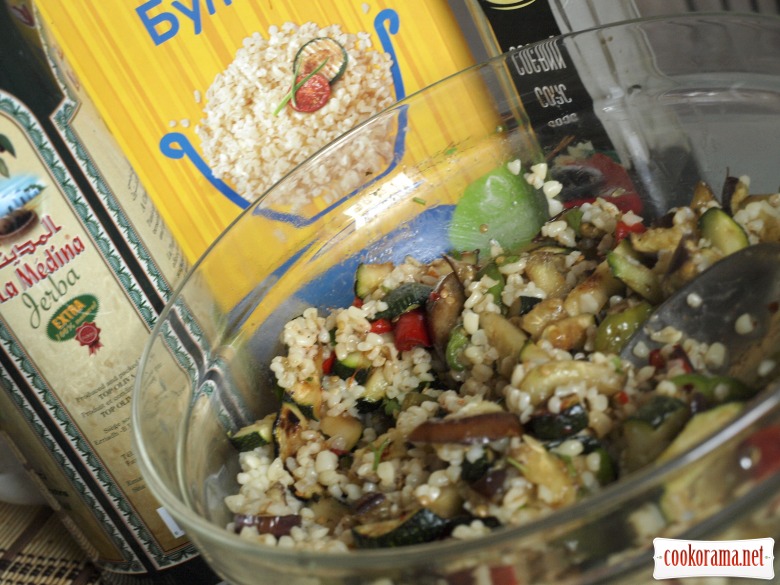 This dish is very nourishing and without meat, but if you want, then it is always possible to submit steaks or grilled chicken if you wish.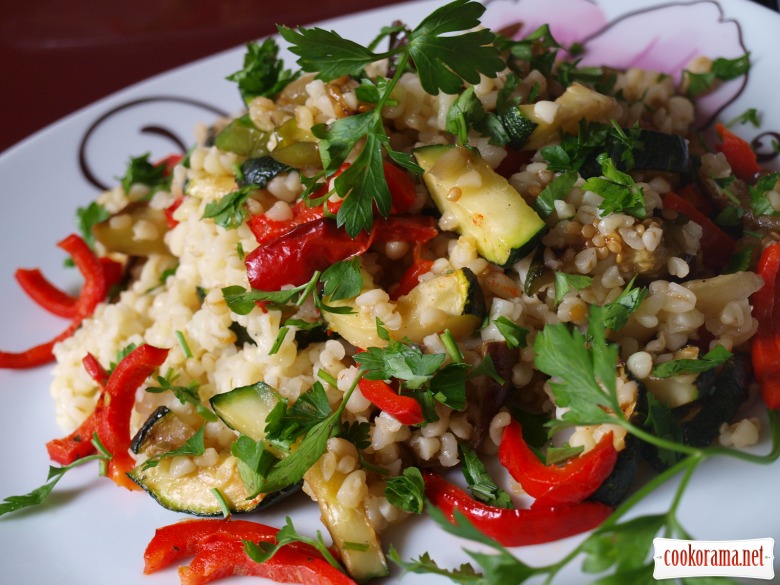 Bon Appetit!
Top of recipe "Warm salad with bulgur and grilled vegetables"