Warm salad with fish balls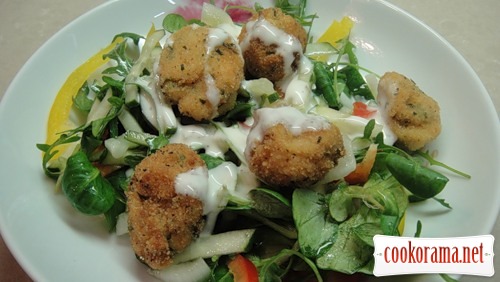 Ingridients
60 g.
60 g.
1 шт.
1 шт.
0,5 шт.
1 шт.
1 шт.
200 g.
1 шт.
40 g.
200 g.
200 g.
Gentle warm salad, will grace any table and will please your loved ones.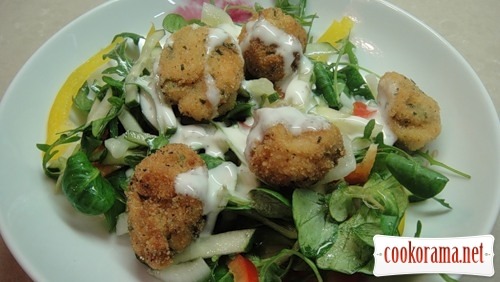 Preparation
To begin, prepare the salad, cucumber, tomato and bell pepper — slice into fine strips. Cut onions into thin half-rings. In a salad bowl mix green salad with vegetables and mix thoroughly. Add salt and ground pepper in yogurt and mix.
Boil salmon in salted water until done. Potato and salmon, chop with blender to puree state.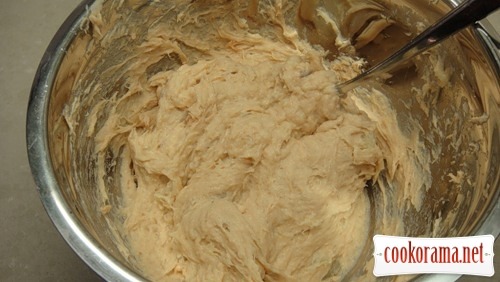 Add egg and pepper, whip until homogenous.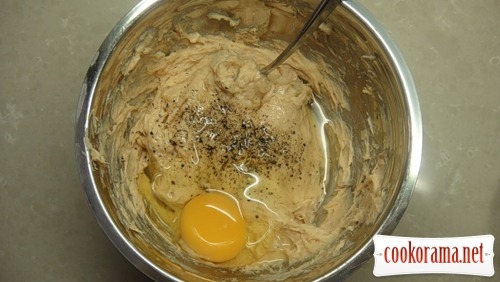 Now the turn has the cheese and chopped parsley. Add to the fish-potato mixture and stir.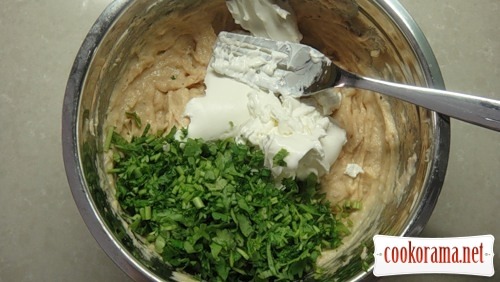 We obtain a homogeneous fish mass.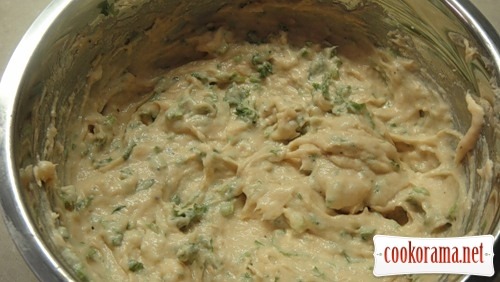 Form balls with the help of a ice cream spoon. Roll them in breadcrumbs.
Warm up vegetable oil in a deep frying pan and quickly fry fish balls in oil.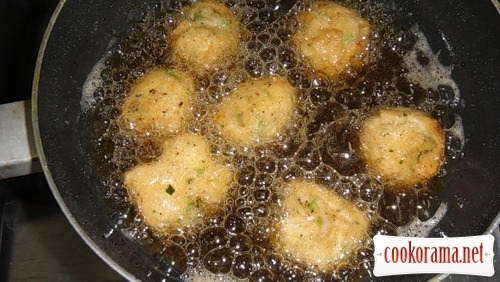 Lay prepared balls on a paper napkin.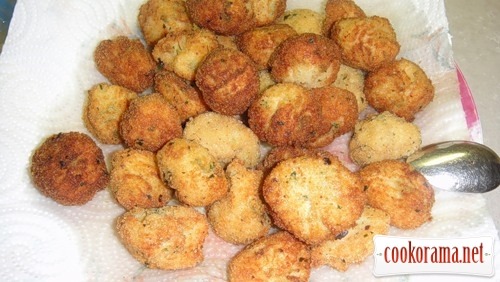 In deep plates lay green salad, then warm fish balls, pour with yogurt.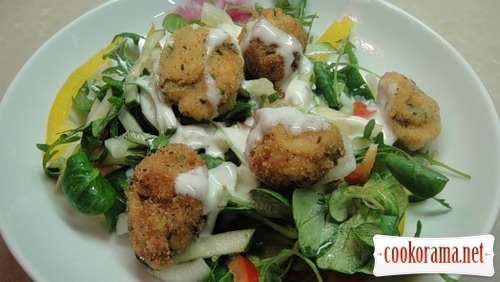 Bon appetite.