Eggplants in tomato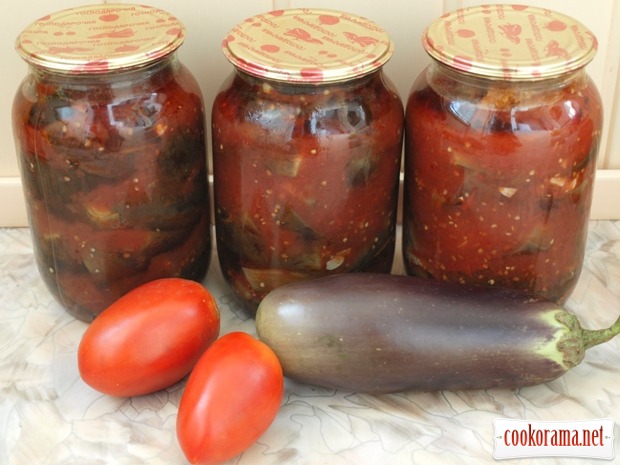 Ingridients
3 kg
1 l
1 glass
1 glass
1 glass
2 spoon
3-4 шт.
Tasty eggplant in tomato sauce, which in winter months will be a great addition to any garnish.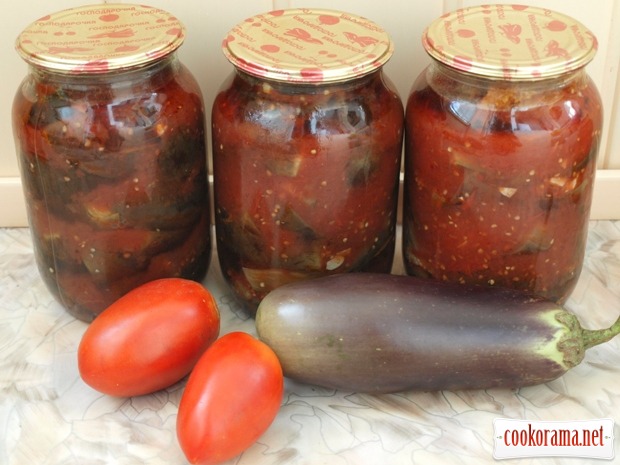 Preparation
Cut eggplants along in 8 parts, next in half, put in saucepan and add salt. Pour tomato juice, add sugar, oil and vinegar. Stir and put on heat, bring to a boil, boil for 20-25 min covered with lid. Next add pressed garlic and boil for another 5 min.
Spread eggplants in sterilized jars and sterilize for 15 min from the moment of water boil.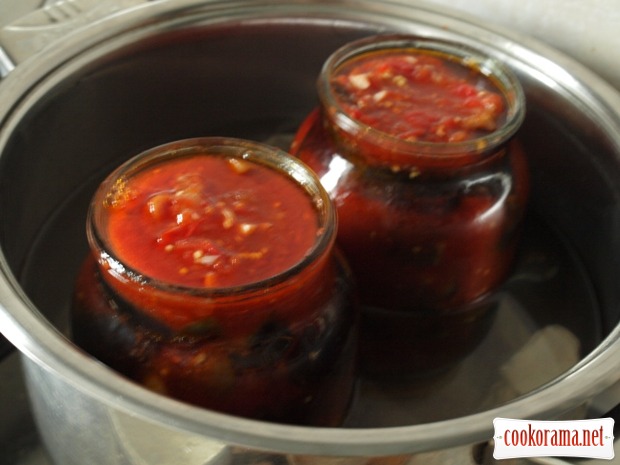 Cover jars with caps.
Close sterilized jars and flip, cover till complete cooling.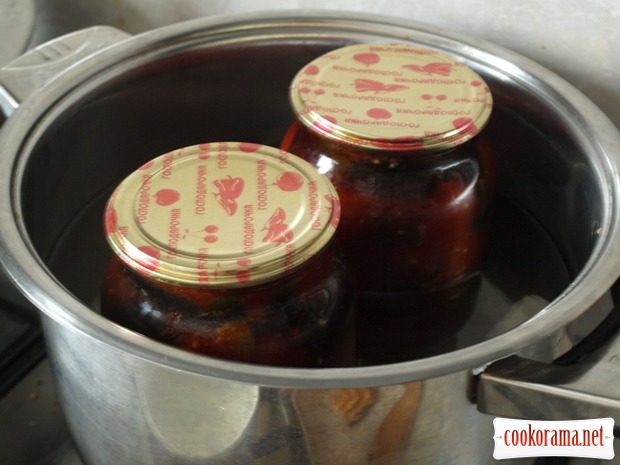 Bon Appetite!
661

12 September 2012, 00:13