Eggplants stuffed with vegetables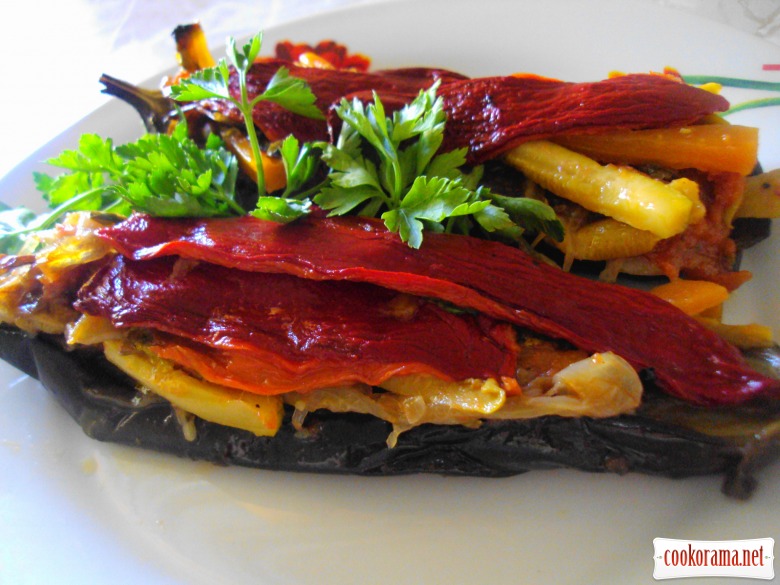 Ingridients
5 шт.
4 шт.
4 шт.
3 шт.
2 шт.
2 шт.
3 шт.
150 g.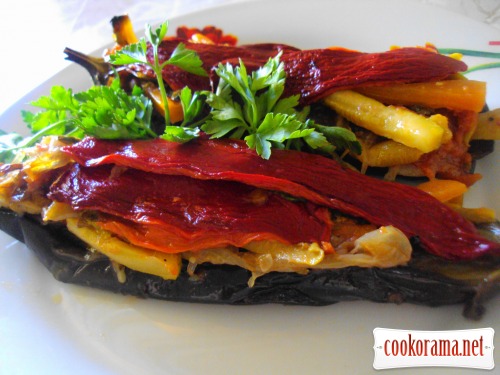 Preparation
Wash the eggplants, cut them along. Do the same with each part, without cutting the peel.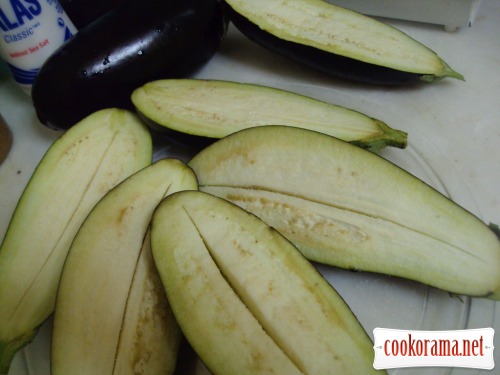 .
Add salt and put them under the press for 30 min to remove bitterness.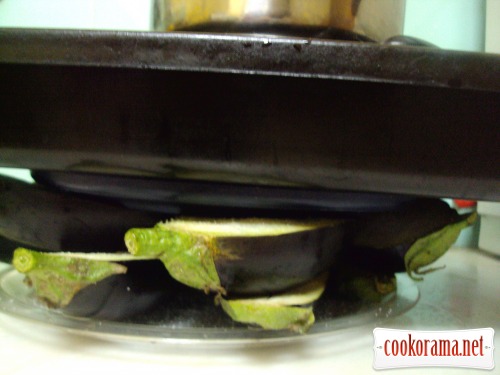 Bake the pepper. Place in a plastic bag and close tightly. In a few minutes take the pepper out and pel it. Cut along into 3-4 parts. (I used canned pepper).
Chop the onion (I cut it along).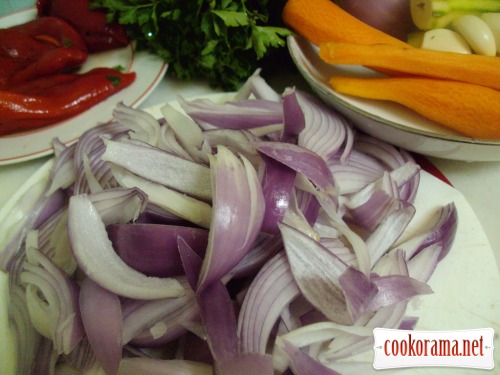 Cut along the garlic, remove seedlings. Slice carrot and zucchini into strips. Peel the tomatoes, remove seeds and cut into strips.
Heat 100 ml of oil in a deep pan. Sauté onion in it. One by one add vegetables. Add salt and pepper. Stew till softening of the vegetables.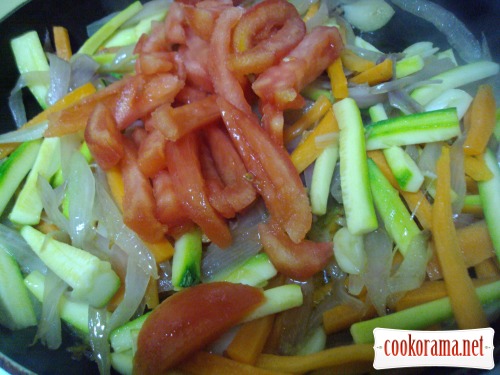 Remove from the heat, add chopped parsley. Mix it.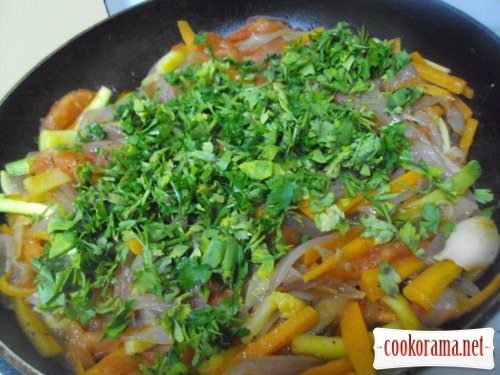 Wash the eggplants and dry them with a paper towel.
Grease the form with oil. Lay eggplants slices up. Grease them and bake at 180℃ for 20 min.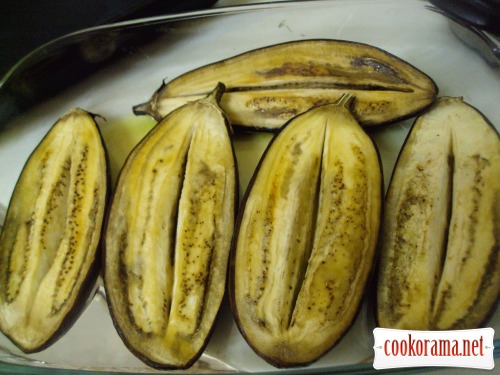 Put the vegetables on baked eggplants.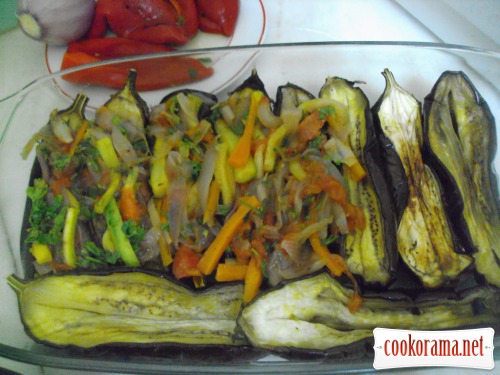 Cover with the strips of pepper. Grease with oil.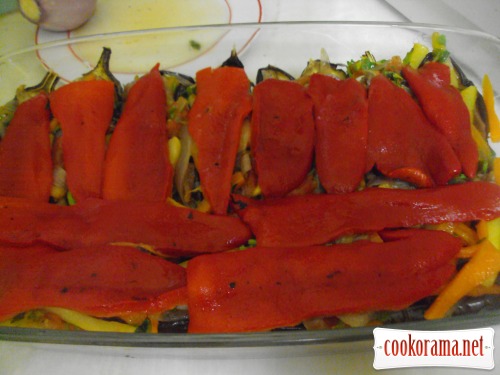 Bake at 180℃ for 20 min.
The dish is good cold and hot.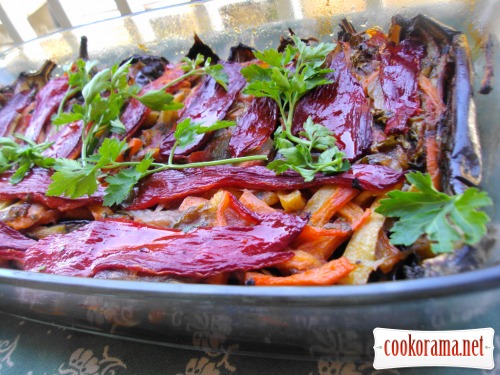 Bon Appetite!!!
717

20 April 2011, 00:17