Ratatouille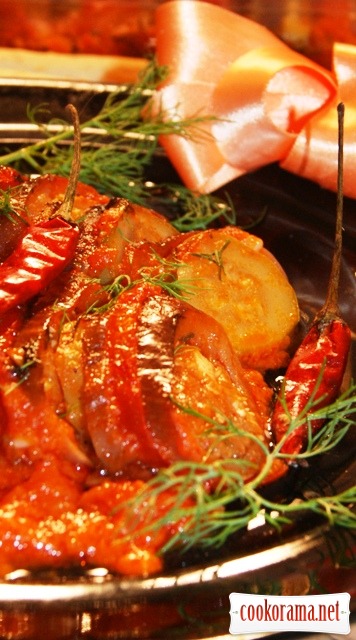 Ingridients
500 g.
500 g.

tomatoes (500 +350 for sauce)

850 g.
350 g.
4 шт.
40 g.
140 g.
Ratatouille (fr. ratatouille; from «rata» — meal and in common parlance and «touiller» — mix, stir) — traditional vegetable dish of Provencal cuisine of peppers, eggplant and squash, in many respects similar to the Hungarian lecho.
Easy to prepare, but no less tasty summer dish, can be a side dish to meat or fish, although in itself is quite self-sufficient!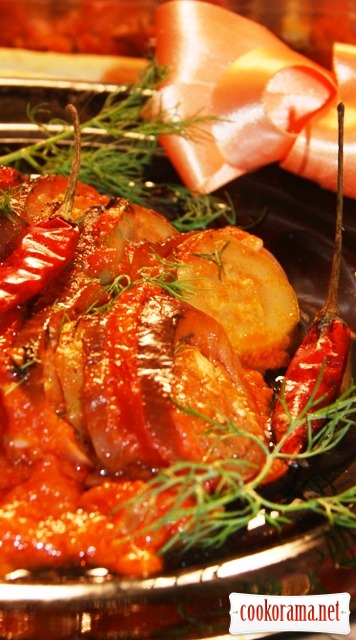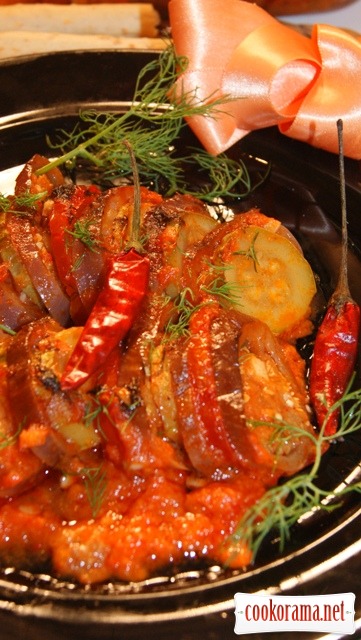 Preparation
Sauce:
Bake pepper (I did it in the microwave) and remove seeds and peel, cut into pieces. Stew onion in 2 tablespoons of oil until soft, add chopped peppers and peeled tomatoes (350 g). stew for 5 minutes. Put in a blender and punch until a homogeneous. Boil down this sauce until thick.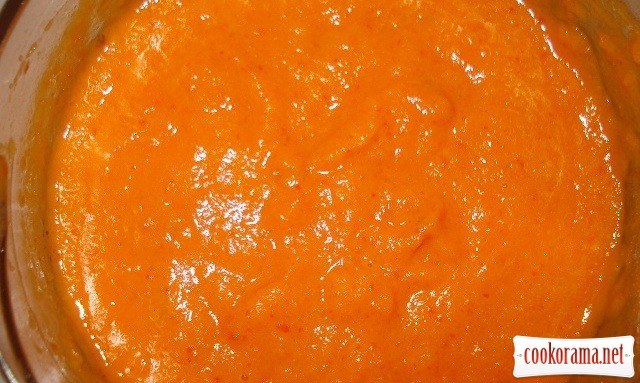 Tomatoes, squash and eggplant (desirably in same volume) cut into rings 0.5 cm thick.
Put sauce on the bottom of the refractory form, on the top lay vegetables tightly, alternating them. Like this.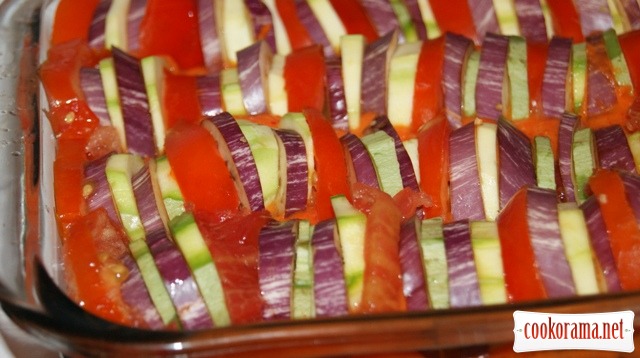 Pouring:
Finely chop garlic, add oil (5 tablespoons), a couple of spoons of water, salt, pepper, dill and chili pepper (not necessarily) and evenly pour vegetables with this sauce.
Cover tightly with foil and bake in preheated to 190-200℃ oven for 45 minutes. Remove foil and bake for another 15-20 minutes. be guided by your oven!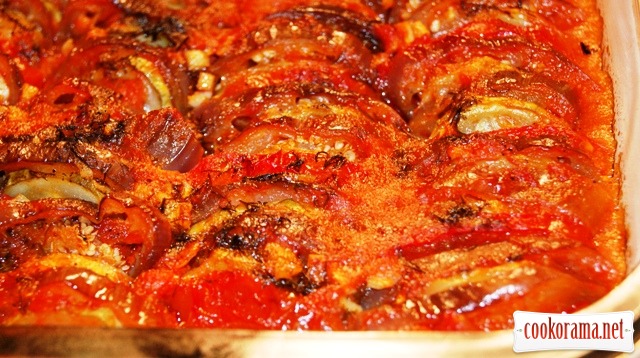 Serve dish at room temperature,very tasty with feta cheese and fresh black bread!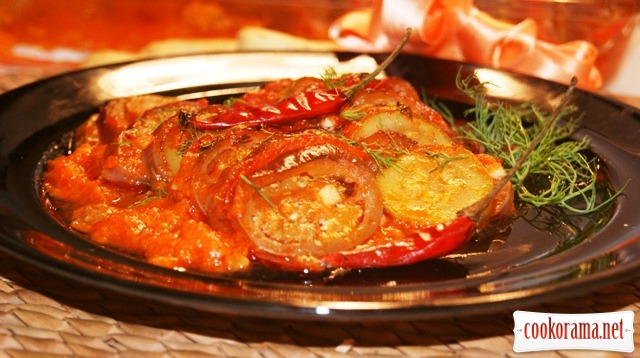 Bon appetit!!!