Biscuit "Ratatouille"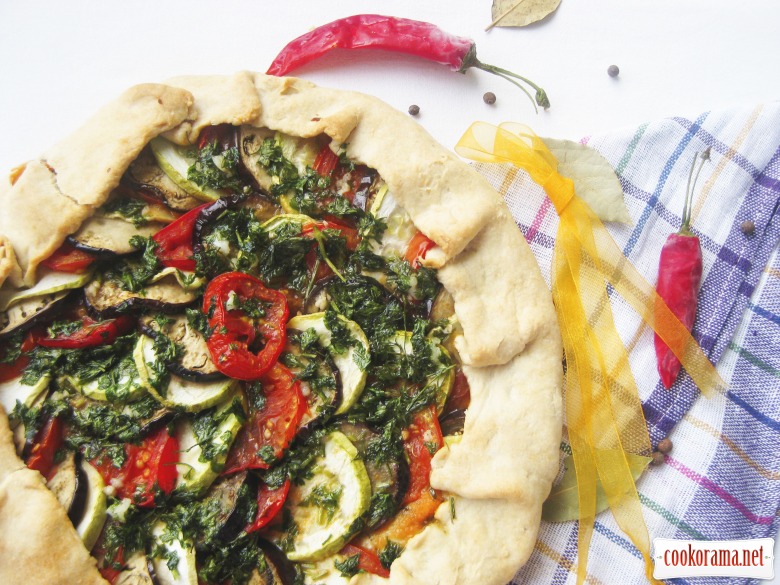 Ingridients
Dough
270 g.
1 шт.
60 ml
60 ml
Filling
1-2 шт.
1-2 шт.
4-5 шт.
Sauce
1 шт.
1 шт.
3-4 шт.
Dressing

parsley (finnely chopped)

2-3 spoon
1 шт.
2 spoon
Ratatouille — the famous French dish, vegetable casserole or ragout, very tasty and summertime! And ratatouille in crispy dough — twice tastier!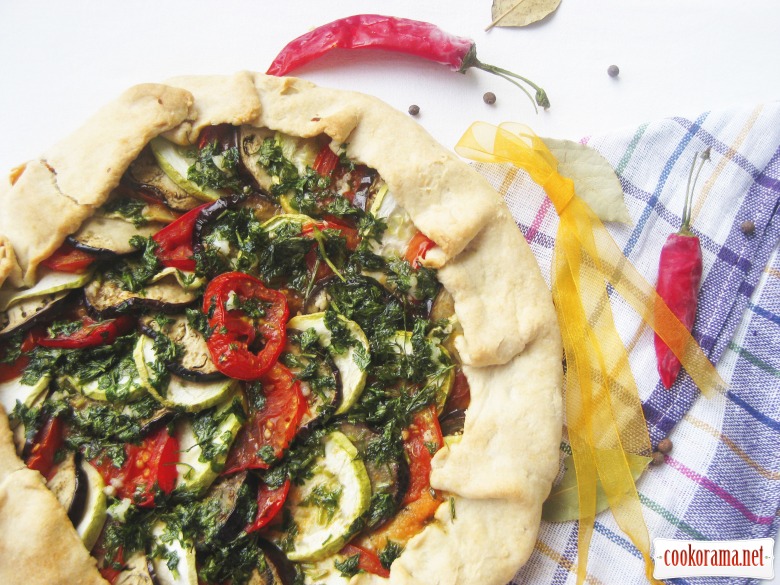 Preparation
At first knead dough. Mix in glass warm water, butter, egg.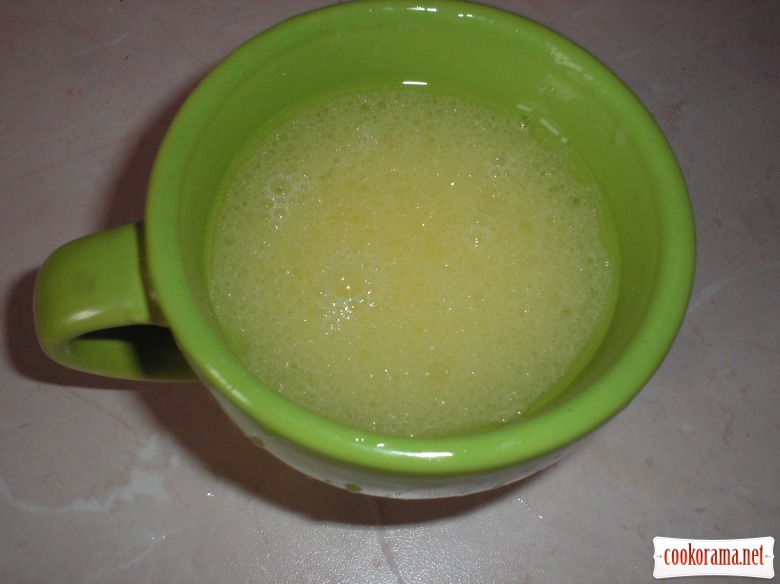 Sift flour in bowl, add liquid from glass, salt a bit and knead soft dough.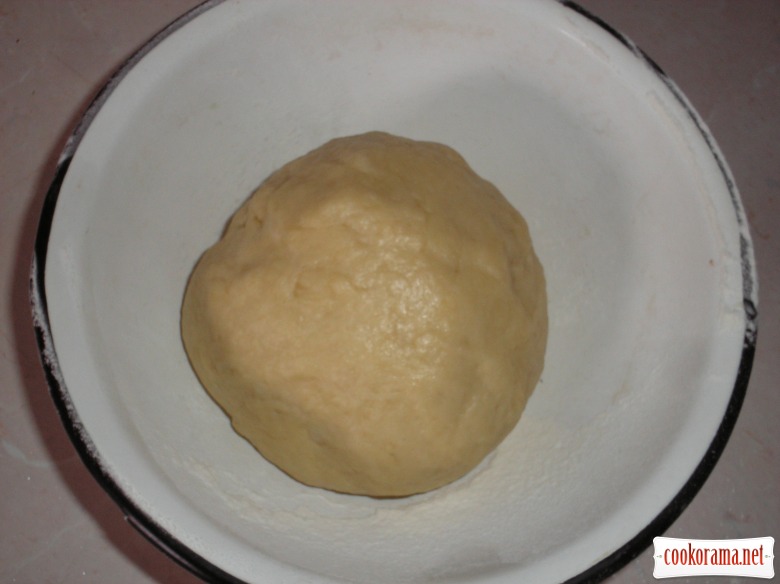 Put dough for 30 min in the fridge.
Slice bananas, courgettes, add salt.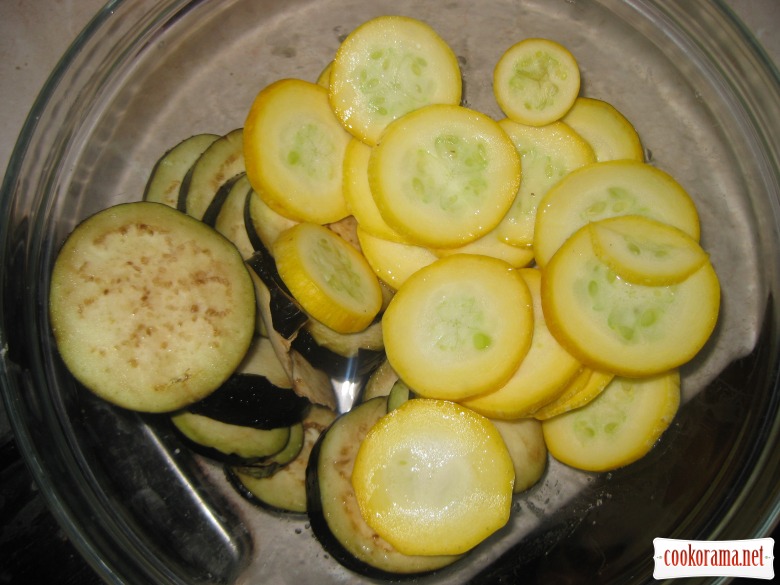 Slice tomatoes.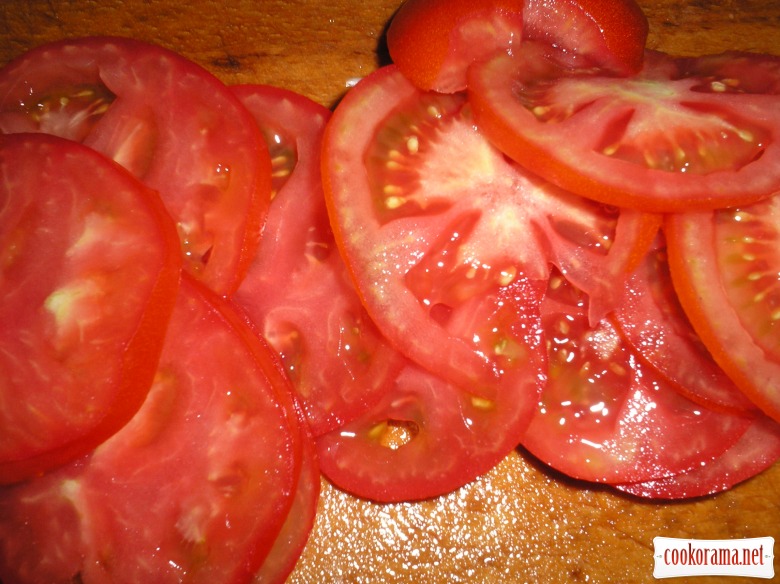 Prepare sauce: Slice onion, dice pepper, fry in oil.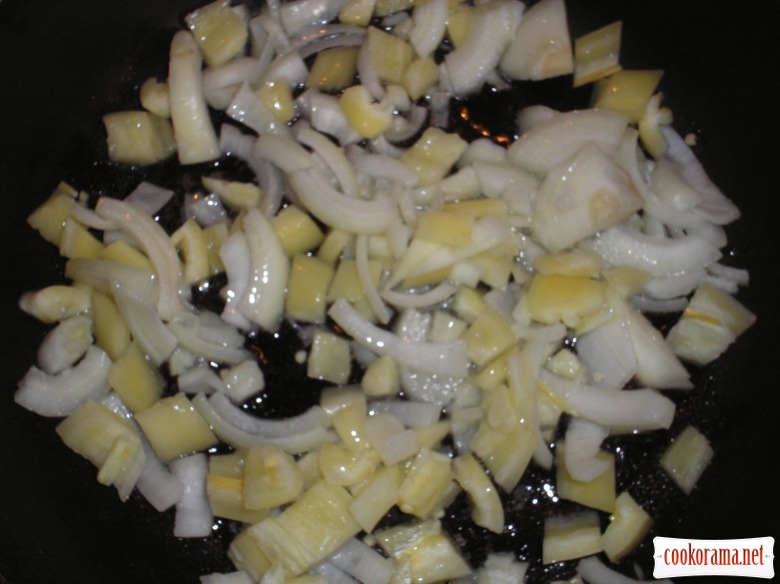 Add sliced tomatoes, stew all together.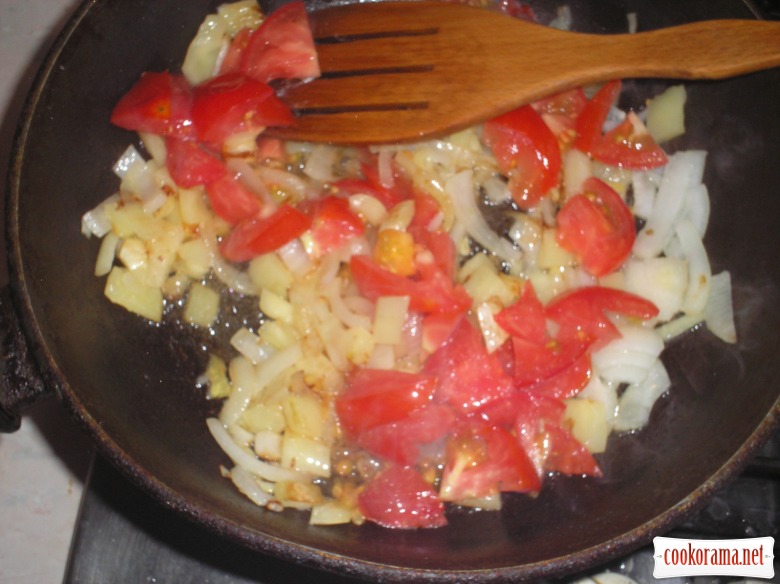 Grind sauce in blender into puree.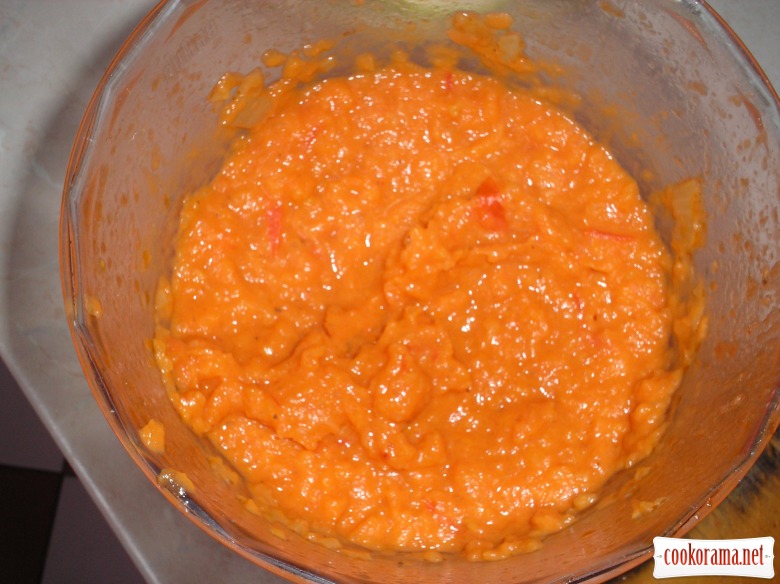 Roll dough in thin circle. Grease middle with sauce, leaving empty 3-4 сm of dough from edges.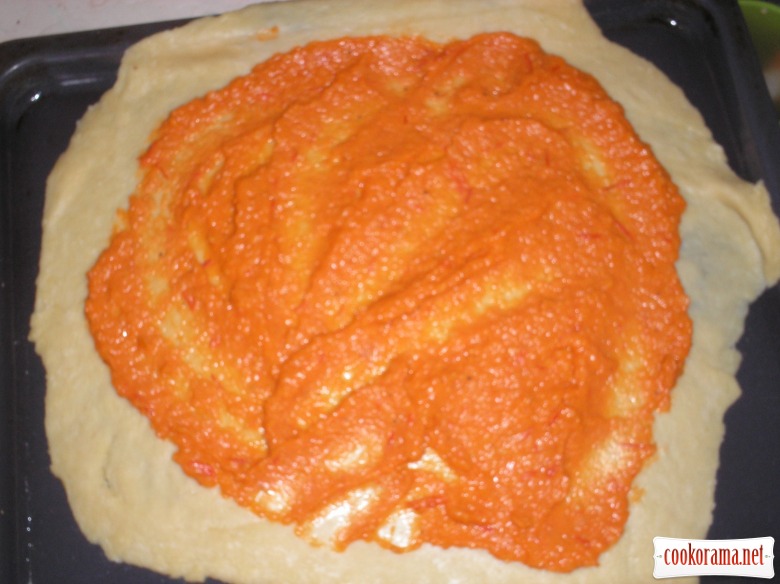 Spread stuffing around, alternating courgette, eggplant, tomato.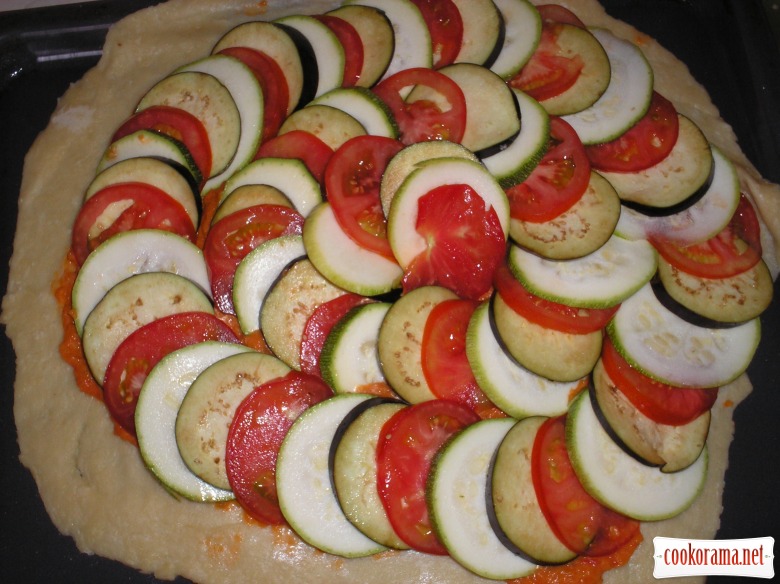 Wrap left on edges dough in middle, slightly pinch it.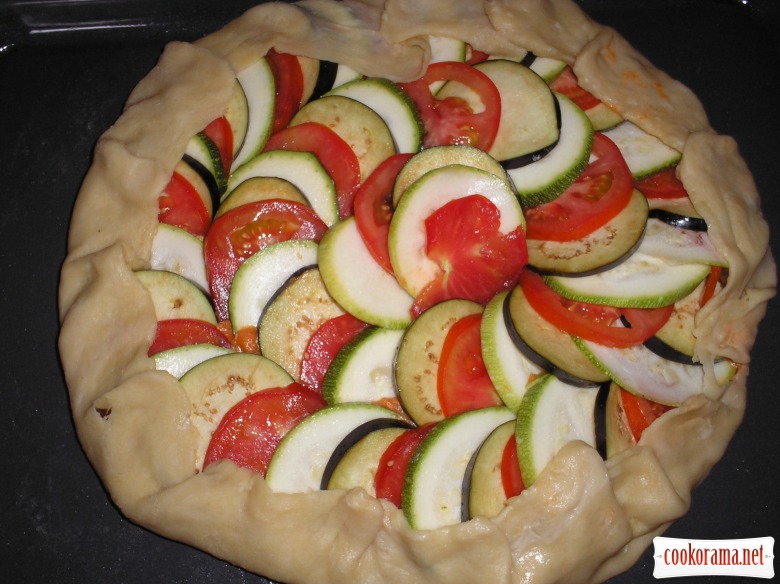 Put biscuit in the oven and bake for 25-30 min at 200℃.
While biscuit is baking, prepare fragrant topping: mix finely chopped parsley, pressed garlic, olive oil, hot pepper (if you wish).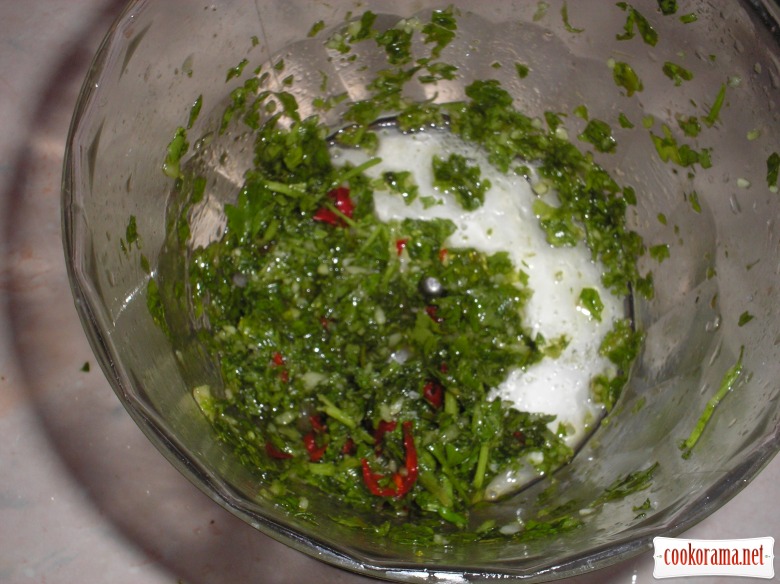 Pour biscuit with topping and bake for another 10 min.