Ratatouille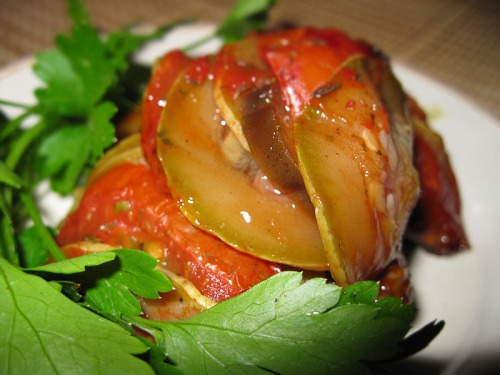 Ingridients
2 шт.
2 шт.
6 шт.
1 шт.
0,5 шт.
3 шт.
Famous French vegetable dish. I saw the recipe in the cartoon of the same name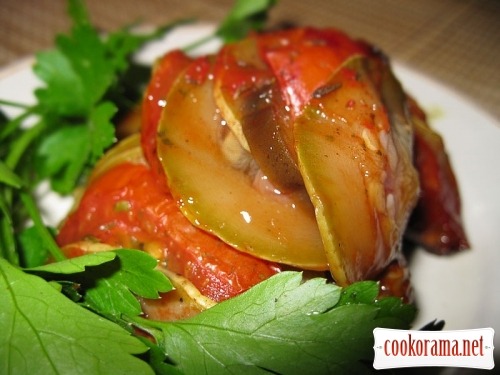 Preparation
Wash all the vegetables. Slice eggplants into rings. Add salt and leave them for a few minutes, for eggplants to let bitter juice.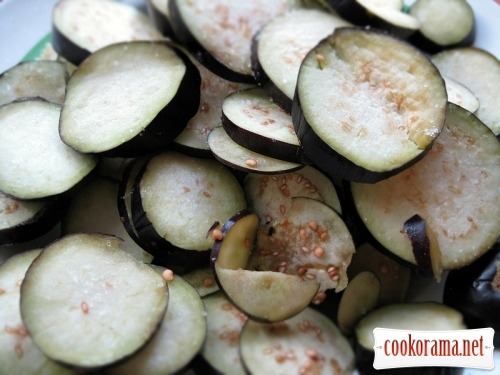 Cut zucchini into slices, too. Salt them.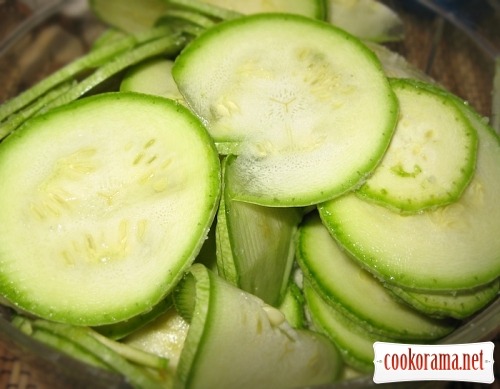 Do the same with tomatoes.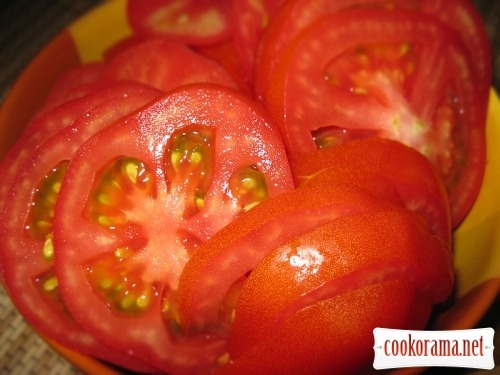 Now sauce:
Flavor ketchup or tomato sauce with spices. Add diced garlic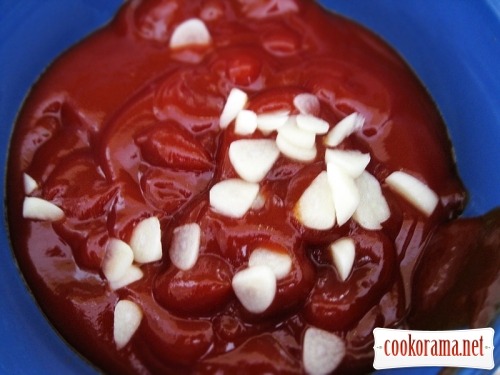 and onion.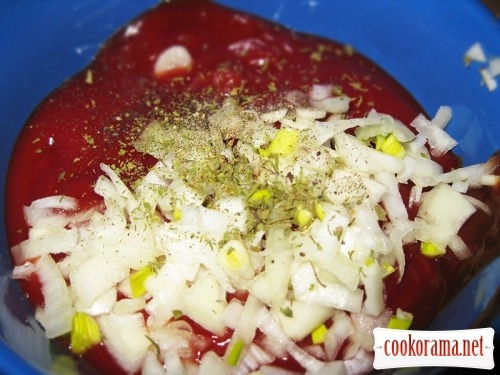 Mix well.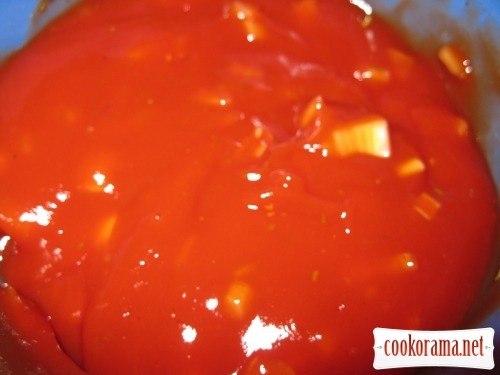 Deep form densely grease with tomato sauce.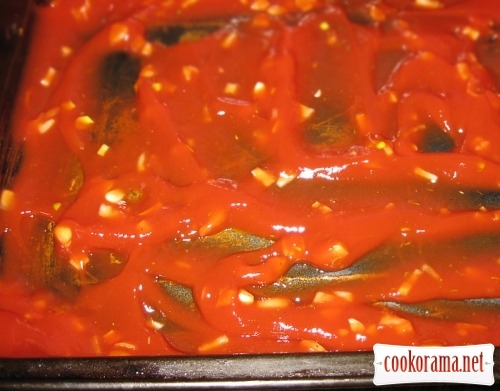 And start to put the vegetables. I put slices of vegetables vertically. But it`s better to spread them in angle of 45 degrees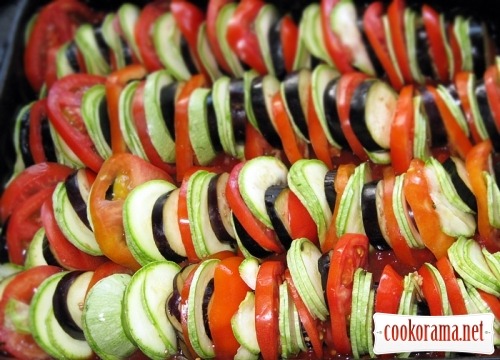 When everything is done, add spices.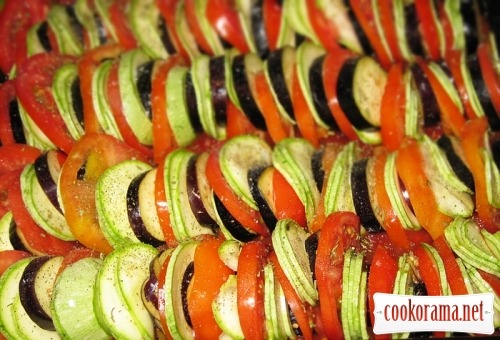 Cover with foil and put in the oven at 150 degrees. Ideally (as I did at first time) vegetables should be tightly covered with a piece of lavash, but this time I wasn`t lucky with it.