Pork with prunes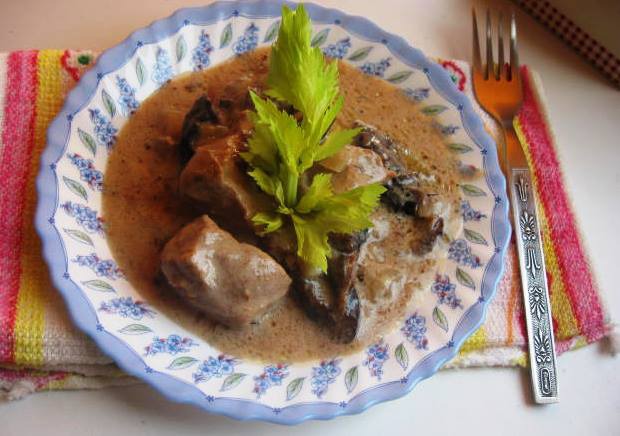 Ingridients
600 g.
200 g.
2 шт.
2-3 шт.
200 g.
1.5 spoon
50 ml
2 spoon
Preparation
First chop prunes in half and soak it in cognac, if covers not completely, add a little water. (I did not use cognac, all was done simply with water).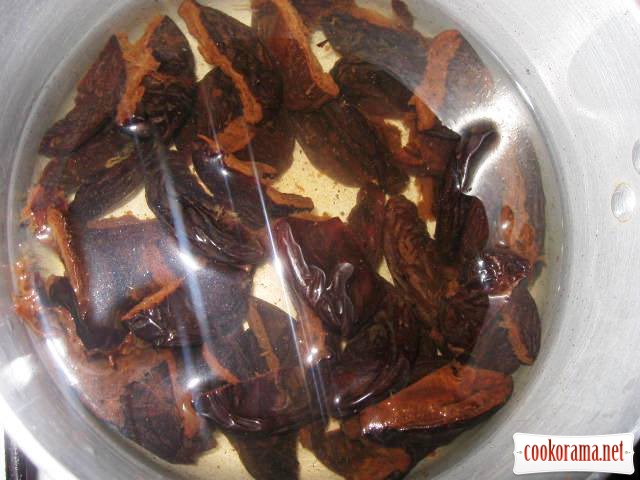 Heat prunes over low heat for 5-6 minutes in a skillet, drain and set aside.
Clean meat from films and slice at 2,5 сm.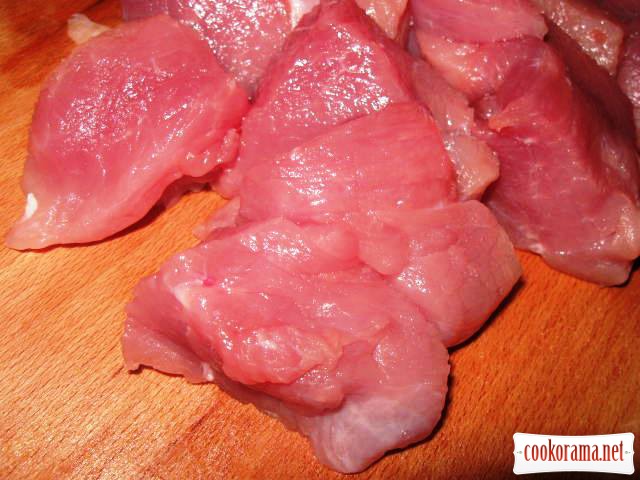 In the heated pan fry meat on both sides for a few minutes, until light brown. Put fried pieces of meat in a saucepan. Dice onion and bring in the sauté pan until soft.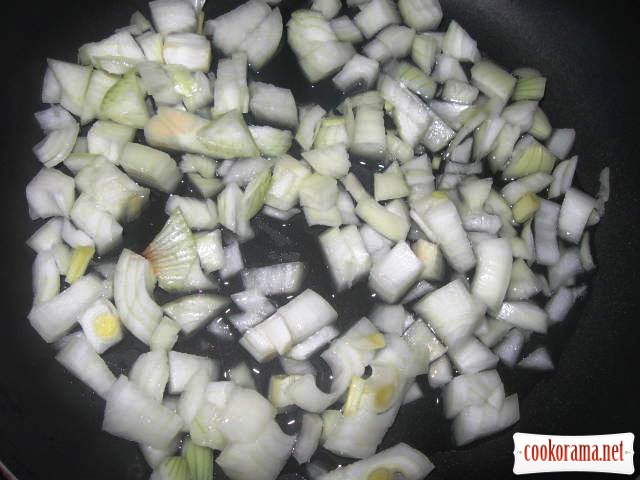 Dice celery stalk. Add to onion, cover with a lid and fry until tender celery (to the so-called state — al dente). Slightly sweeten with sugar and add some lemon juice.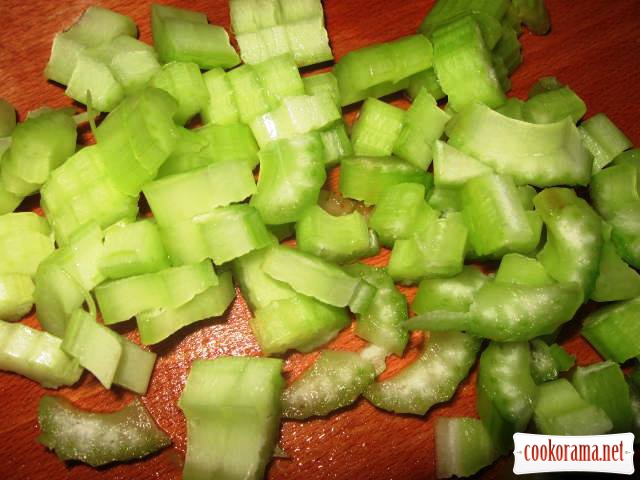 So looks stalk of celery — perhaps someone does not know.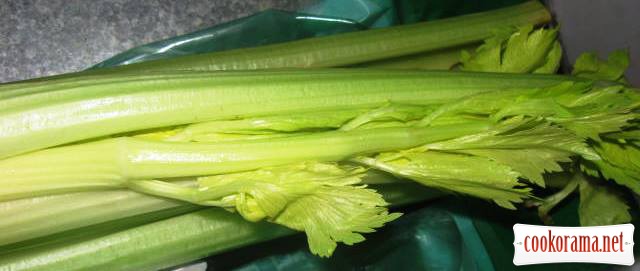 Dissolve flour with cold water and stir with sour cream, to avoid clumps.
Salt meat in saucepan, add pepper, onion, celery, prunes, sour cream dressing. Bring to a boil over low heat and cook stirring for 5-6 minutes. (I cooked longer).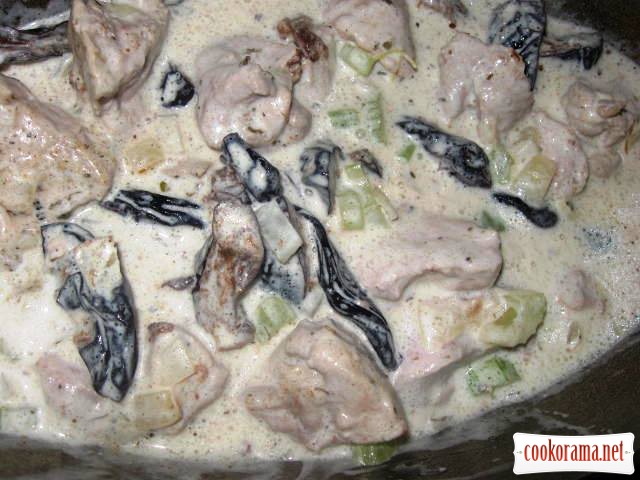 Add a half teaspoon of marjoram, check for salt and pepper. If all is well then remove from heat.
Bon Appetite!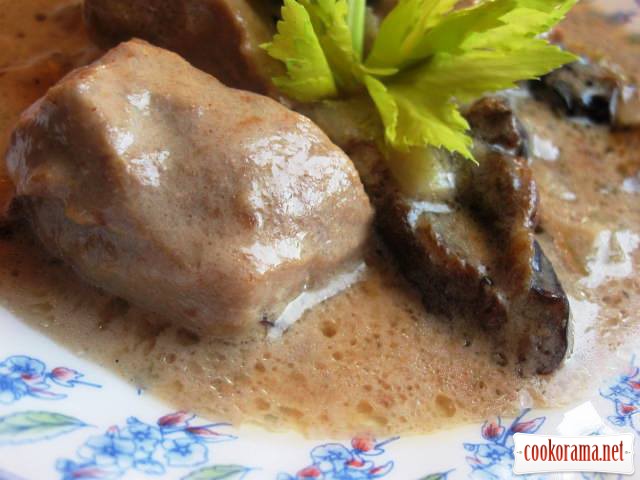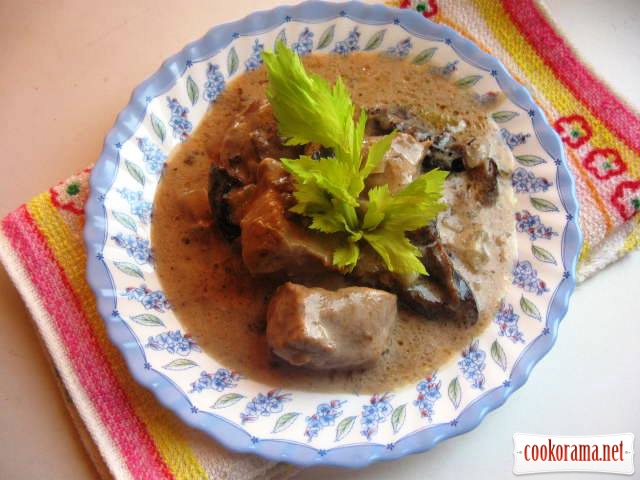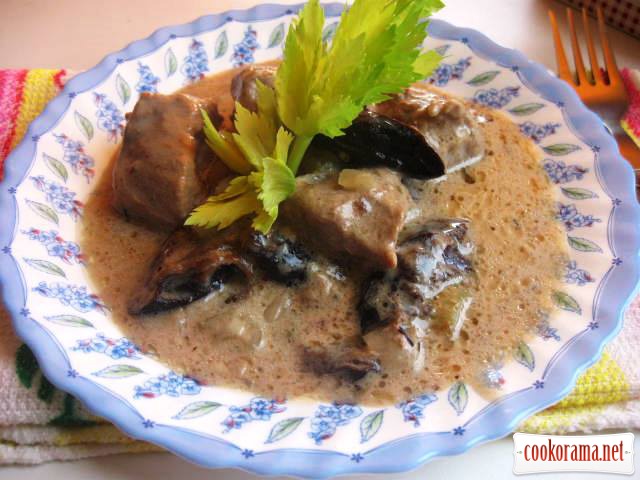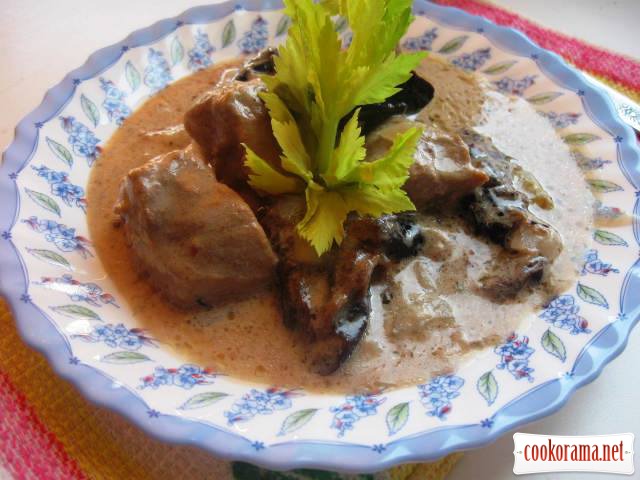 1063

21 March 2015, 13:20