Pearl barley ragout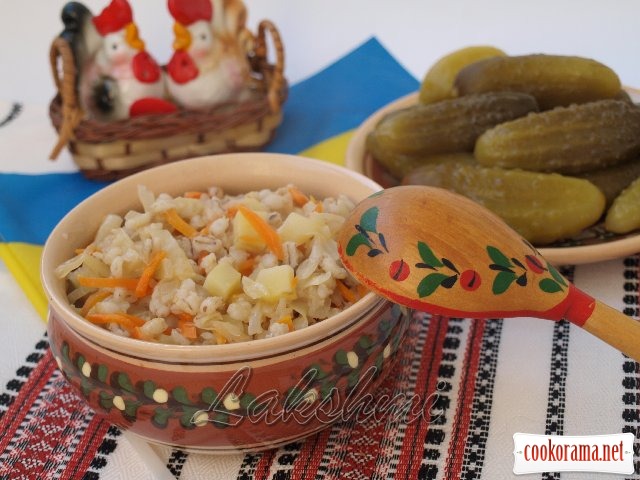 Ingridients
1 glass
1 шт.
1 шт.
4-5 шт.
500 g.
Very tasty dish of pearl barley, relevant to the post. Thus prepare my mother in law for many years. Before I categorically did not use barley and did not want to cook it, but more than a year as I started to cook a variety of delicious and healthy dishes from it, because the pearl barley contains a lot of phosphorus, which promotes the good work of the brain.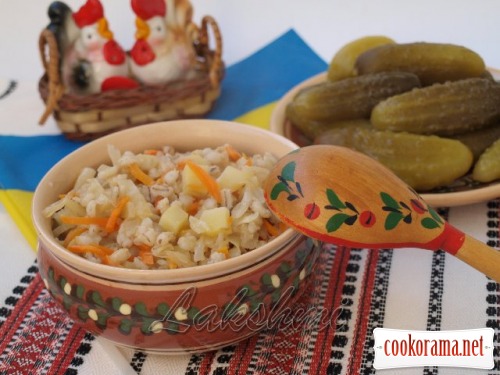 Preparation
I pour pearl barley with cold water overnight. In the morning put to cook. A glass of pearl barley — 3 cups of water. Wash barley under running water and pour in boiling salted water. Cook 35-40 minutes until cooked.
While barley cooks prepare all the vegetables. Chop cabbage and fry in some oil. Pour a little water and simmer for about 15 minutes. Cut carrots into strips.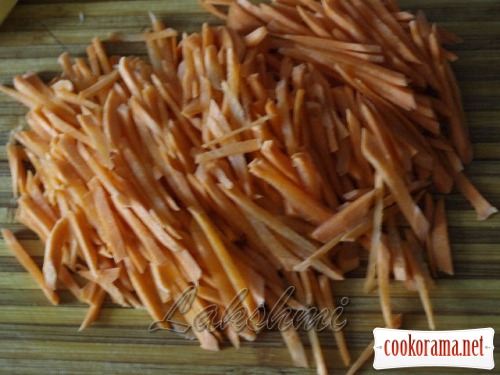 Dice potato.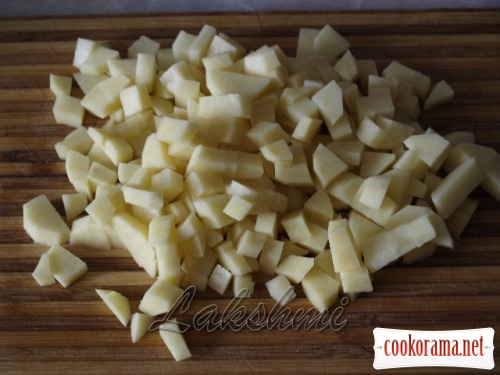 Also dice onion finely.
Add to cabbage carrot, onion and potato. Salt and pepper.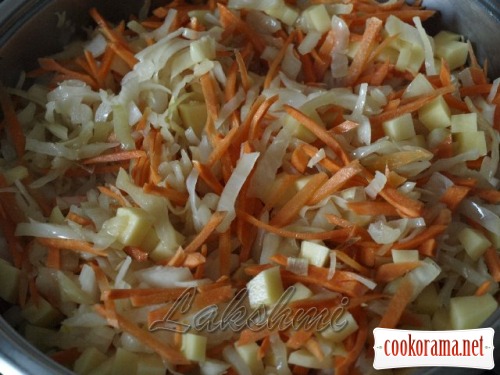 Add to vegetables finished pearl barley, stir well, cover with lid and let it stew over low heat for 15-20 min till readiness of potato.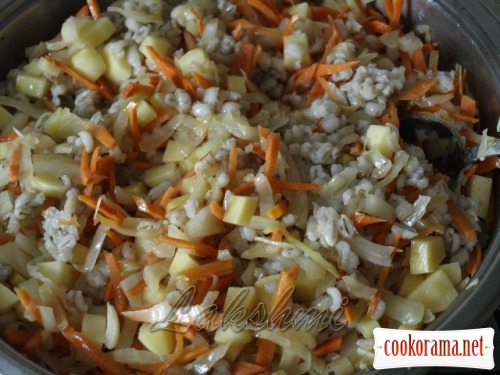 Put it in warm place and let it stand for 1.5-2 h.
Very tasty! Try it!