Ragout with pumpkin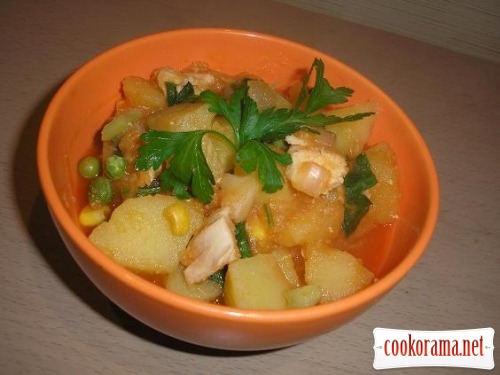 Ingridients
10-12 шт.
300 g.
300 g.
70 g.
2-3 шт.
100-200 g.
1 шт.
Preparation
Cut fillet in small pieces. Grate pumpkin. Finely chop onion.
Peel potato and cut in small pieces.
Mix potato, pumpkin and onion. Salt and add spices. Pour with some boiling water (about 2 glasses) and boil for 10 min.
Then add tomato paste. You can drain excess liquid before.
Add «Mexican mixture».
Add finely chopped pepper and parsley. Boil for another 10-20 min. I like to get almost mush

, so boil longer.