Rabbit ragout with puff pastry crust
Ingridients
200 g.
1 шт.
2 шт.
1 шт.
1 шт.
50 g.
200 g.
200 g.
200 g.
40 g.
250 g.
1 шт.
Rabbit meat has light and a little bit sweetie taste. Your guests will enjoy this original and tasty dish.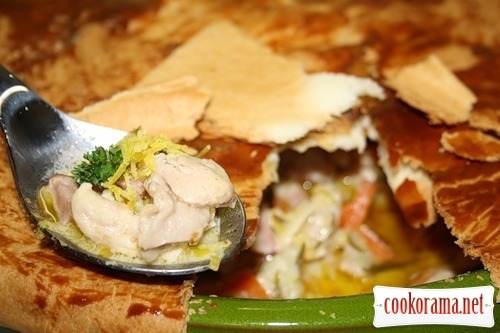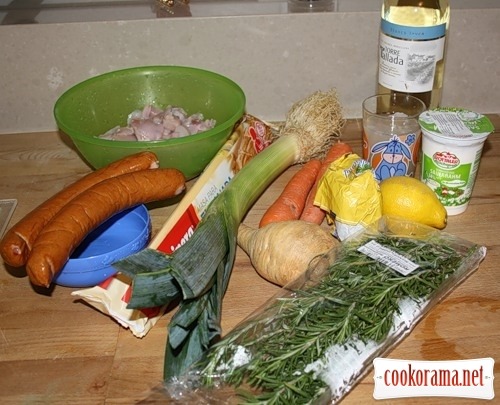 Preparation
Remove fat and tendons from rabbit meat and chop it.
Chop leeks, carrots and parsley root (celeriac).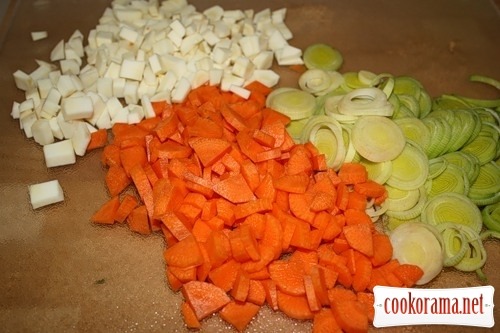 Wash the lemon with hot water, grate the lemon peel and squeeze the juice.
Melt the butter on a big pan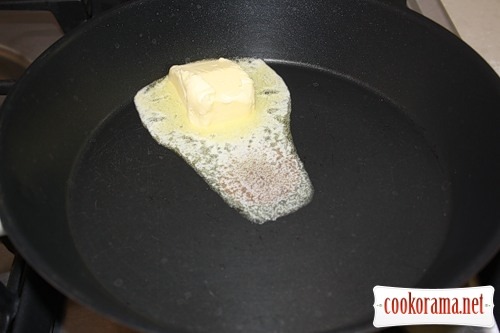 And fry the meat for 5 min.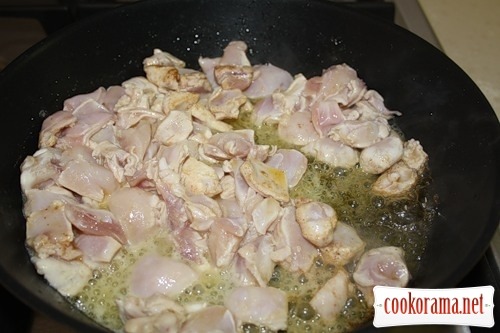 Add vegetables and fry for another 5-7 min.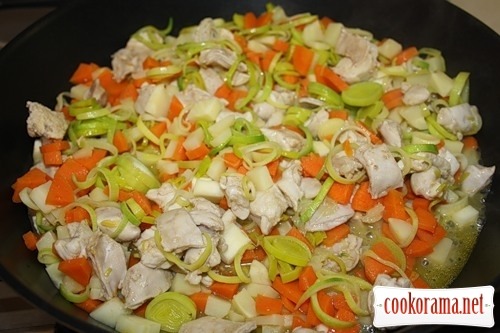 Pour white wine, broth and add sour cream. Mix it. Add rosemary.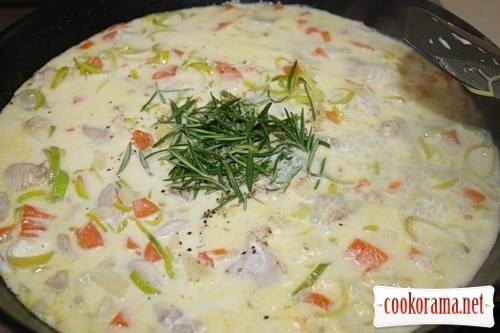 Cook under the lid, on a low heat for 40 min.
Slice the sausage and add to rabbit with vegetables. Mix it.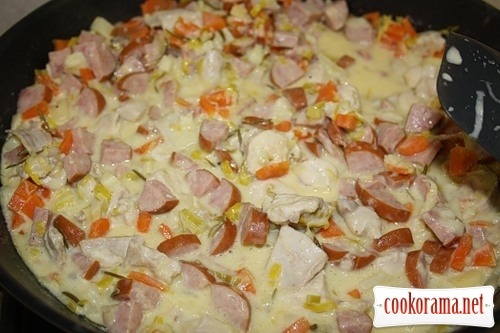 Heat the oven at 190 degrees. Put directly into the clay refractory form. Cover with dough, pinch the edges and grease with an egg yolk.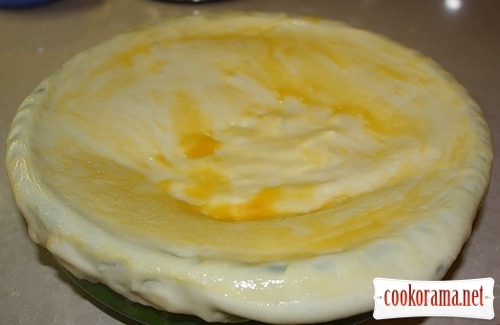 Bake in the oven for 30 min till golden brown.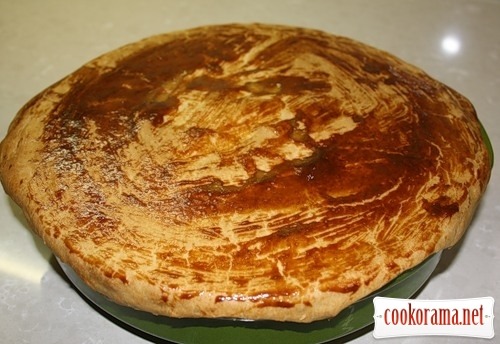 Spread ragout on plates, sprinkle with lemon peel. Bon Appetite!
Happy new year!!!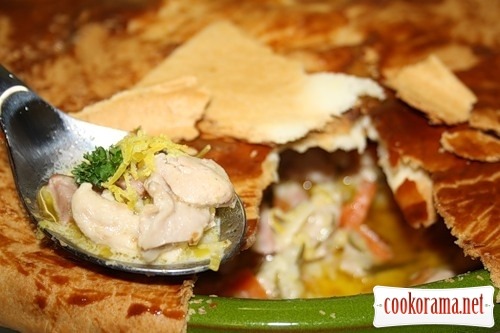 By ragout, as a side dish, mashed potatoes or boiled potatoes are perfect.
Bon Appetite.