Cake "Kyiv"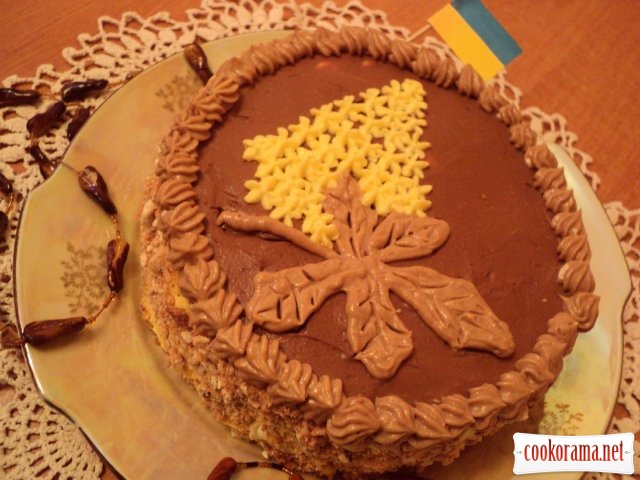 Ingridients
Walnut meringue
225 g.
60 g.
1 tsp.
165 g.
53 g.
190 g.
10 g.
Cream "Charlotte"
200 g.
5 шт.
1 glass
10 g.
2 spoon
300 g.
Chocolate cream
200 g.
2 spoon
2 spoon
1 spoon
Beige cream
150 g.
2 spoon
Kiev cake recipe was developed in 1956 at the Kiev confectionery factory named in honor of Karl Marx. Over more than 50 years, this cake has become one of the symbols of Kyiv, and one of the major gifts that transported guests of Kiev. In the original recipe in cake were used Indian cashews, now are used — hazelnuts or peanuts. I baked cake by the original recipe.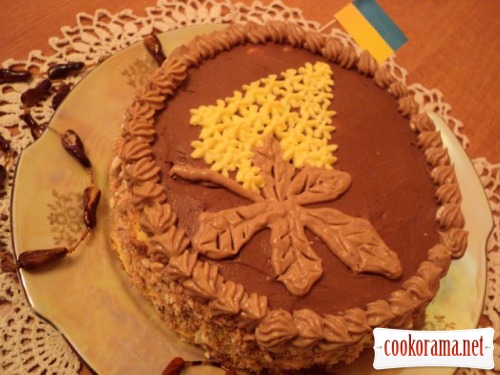 Preparation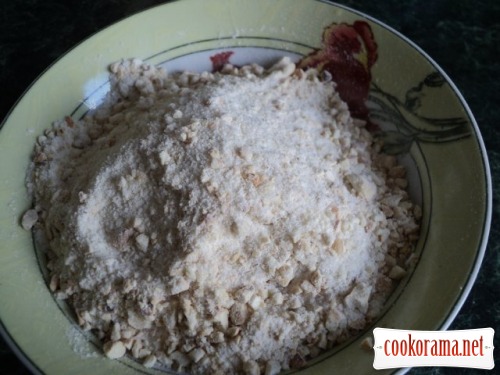 For nut meringue, dry cashew nuts in a frying pan and chop not very finely, mix them with sugar and flour.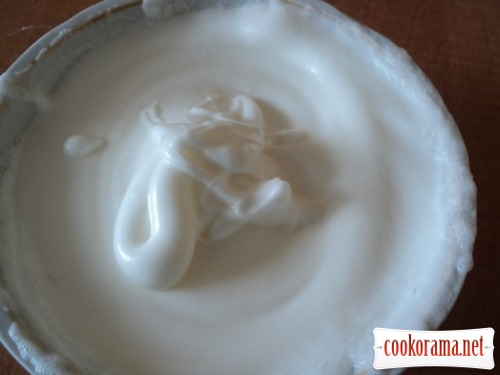 Whites should previously stand at room temperature for 12-24 hours. Begin to mix whites at medium speed, when the mass starts to thicken gradually add powdered sugar and vanilla sugar, mix to sustainable peaks.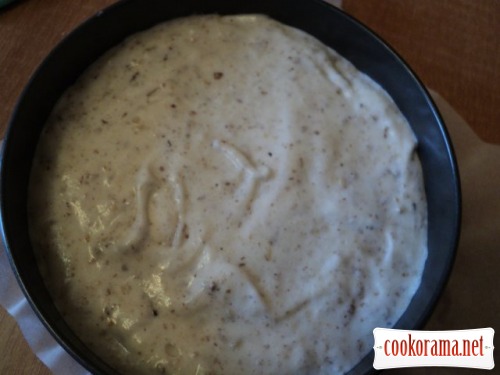 Then gradually add dry nut-flour mixture, stirring with spatula from the bottom up, by folding.
Cover two forms F-20сm with baking paper (do not smear!), spread nut –white mass, smooth it. Preheat oven to 140℃, put form and bake for 30 min, then reduce to 120℃ and bake for another 1.5 h (do not open the oven!). Then turn the oven off and leave there flat cakes for 30 min.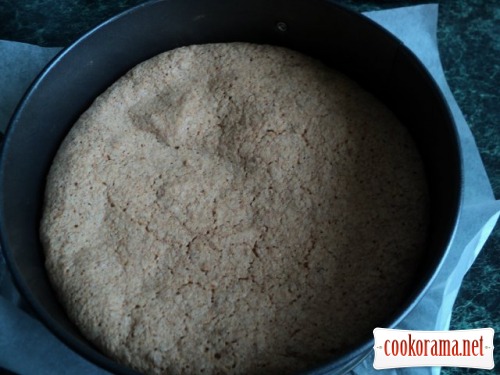 Let the form stand with finished flat cake for 12-24 h (I left in turned off oven).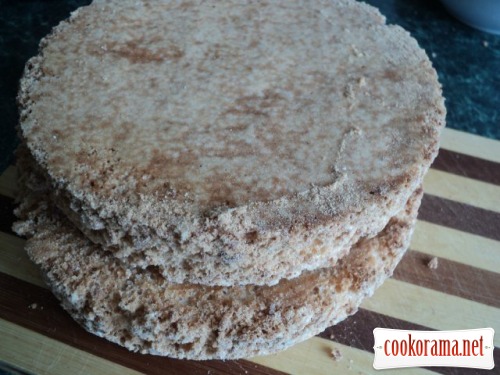 Then gently remove from form, cutting with knife at the edge of form, remove baking paper. Take crumbs, we need them to decorate sides of cake.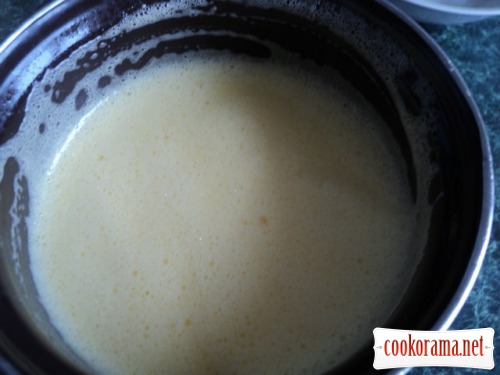 For cream «Charlotte»: add in milk sugar and vanilla sugar, heat till dilution of sugar. Mix yolks with pinch of salt till smooth and pour, constantly stirring hot milk. Put container over low heat and constantly stirring bring mixture to thickening (do not boil, otherwise yolks will cease!). Pour mixture in other container, cover with food film and cool it down.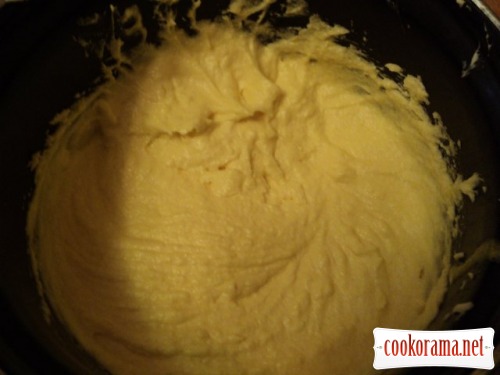 Mix softened butter, gradually adding chilled custard, put 2-3 tbsp of light cream in confectionery syringe, we need it for cake`s decor (chestnut flowers).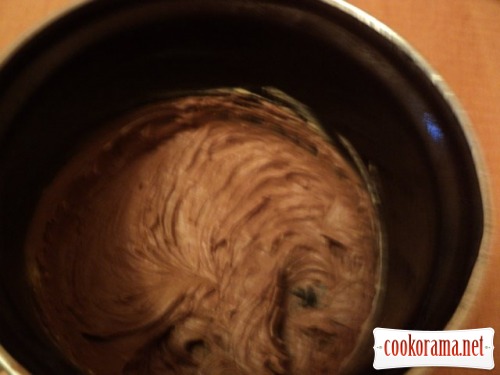 To prepare chocolate cream — mix part of cream «Charlotte» with cocoa and cognac.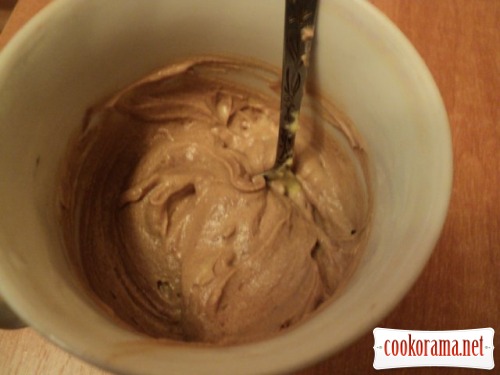 Prepare beige cream, mixing part of cream «Charlotte» with 2 tbsp. of chocolate cream. Beige cream we need to design border of cake and chestnut leaves.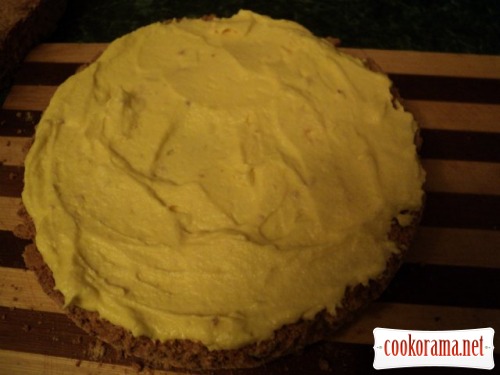 Cake assembly: smear flat cake with cream «Charlotte» well, gently smooth cream and cover with second flat cake. Do not press, or it can breaks.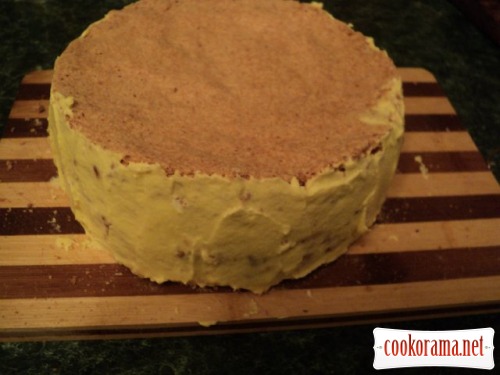 Smear sides of cake with cream «Charlotte», top of cake – chocolate cream. Sprinkle sides with crumbs, mixed with ground nuts.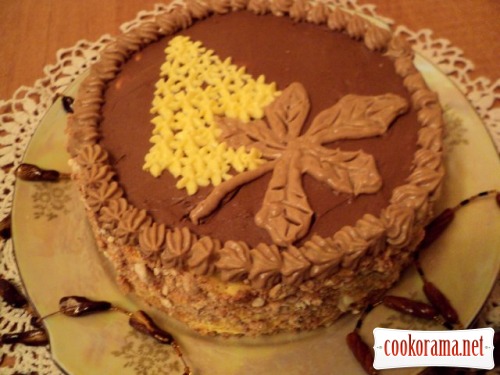 Decorate cake with beige and light cream. Put cake in the fridge for 1-2 h.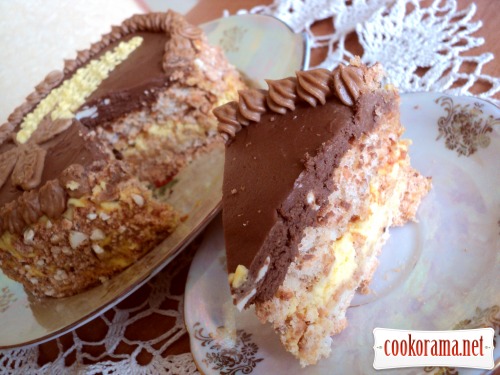 Then serve cake and enjoy it with attention of relatives and guests. Bon Appetite!