Bouquet from pelmeni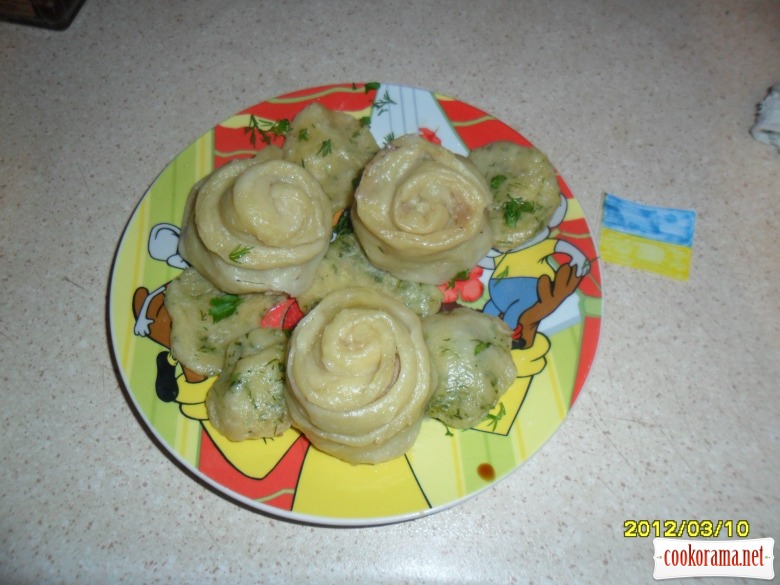 Ingridients
Dough
3 шт.
125 g.
Filling
400 g.
2 tsp.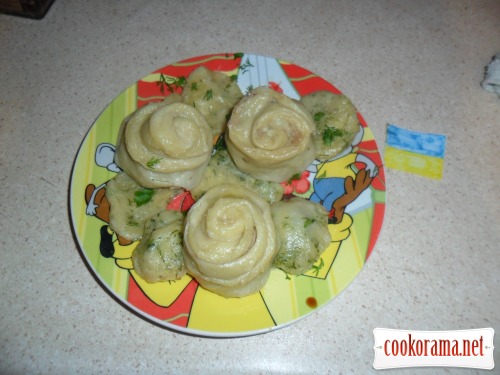 Preparation
Dough should be steep, but not as gum.
  Knead odugh, roll thin pancake and cut it in such parts: width of strip should be from 8 to 10 сm, and length of strip 12 сm, depends on what rose you want to get.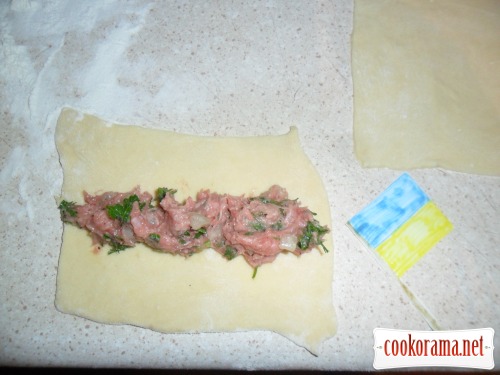 Put mince on strips in the middle, folding strip along pinch the edges.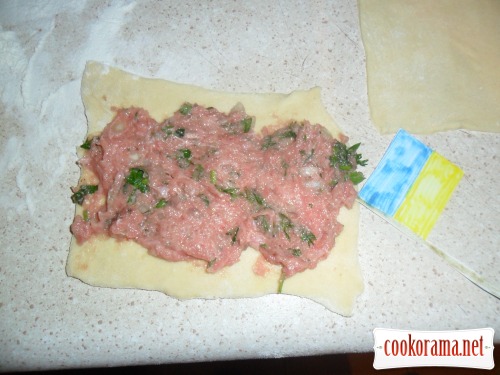 Make snail from resulted strip, you get rose.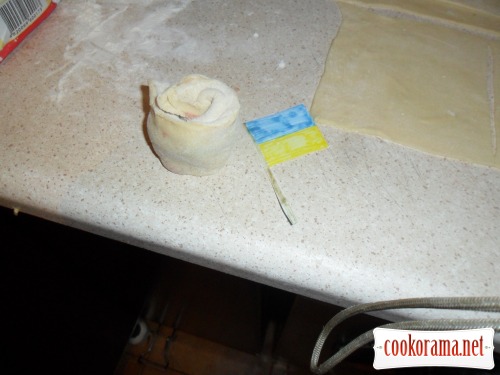 In remnants of dough I added dill and parsley, knead and mold petals (mince inside). Send our beauty in steam cooker for 25 min. Spread on plate, pour with soy sauce and enjoy.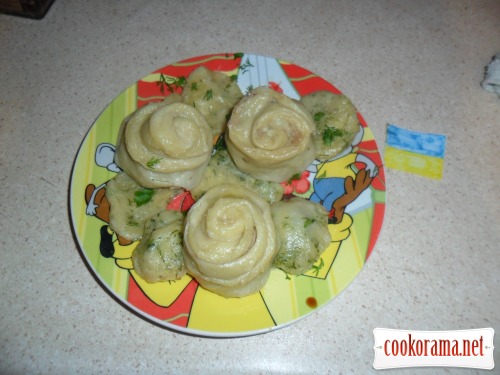 771

11 March 2012, 08:17