Pelmeni from sour cream dough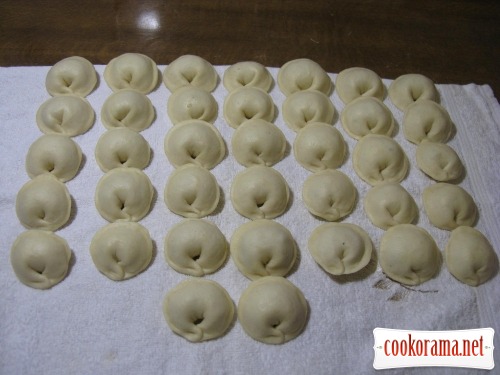 Ingridients
1 glass
2 glass
0,5 tsp.
300-400 g.
1 шт.
1 шт.
1-2 шт.
2-3 spoon
Preparation
Combine ingredients for dough and knead it.
Dough should be soft and elastic, does not need flour addition during rolling, that`s why I like it

Prepare stuffing for our pelmeni, combine all and stir well.
Divide dough in pelmeni by any method you like.
Start to mold, mold and do not think how it is boring and long, not at all

Think about what tasty pelmeni we will eat soon and how we will all be praised

Boil as usual, in salted boiling water.
They are good for freezing, but fresh are better.
Serve, with what you like. I grease with butter and serve with sour cream.
Good luck and Bon Appetite