Cutlets "women's thighs" (kadinbudu k'oftesi)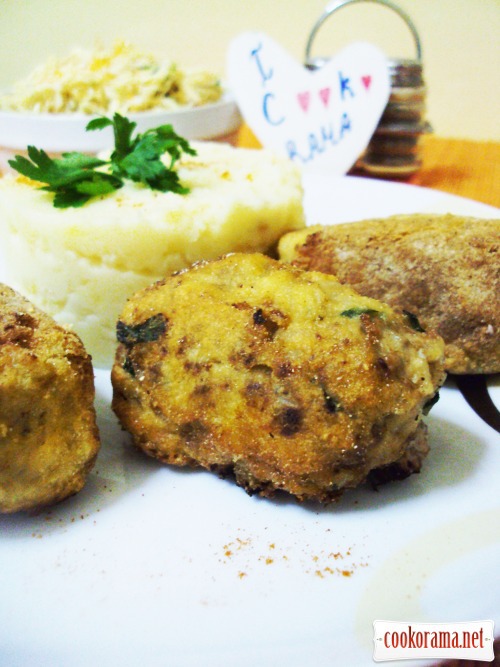 Ingridients
500 g.
3-4 spoon
1 шт.
1-2 spoon
2 шт.
1 spoon
2 spoon
0,5 tsp.
5-6 spoon
2 spoon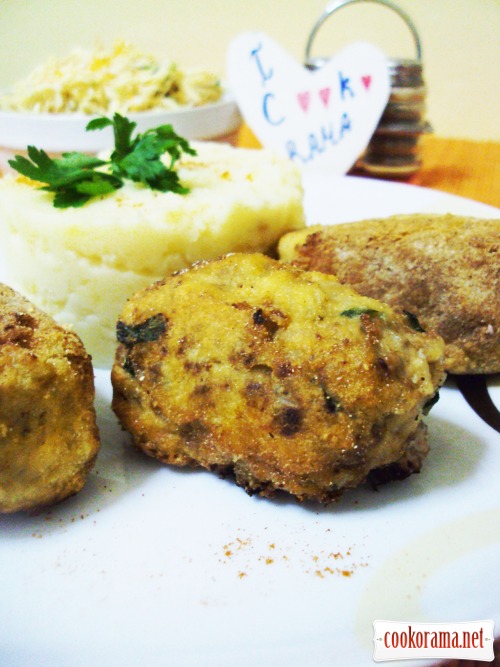 On spaces of Internet found cutlets with funny name. And the method of preparation also interested me. Result was good. It turned out delicious, juicy cutlets. Try it!


Preparation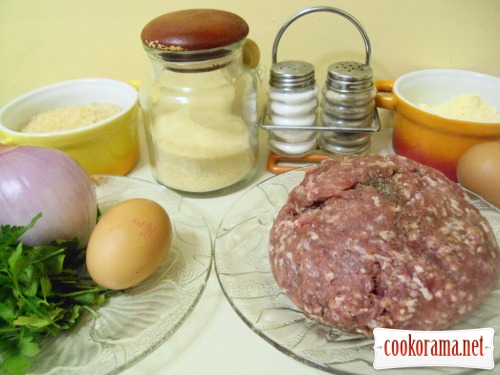 Boil rice to readiness in salted water (1: 2). Cool it.
Divide mince in two equal parts.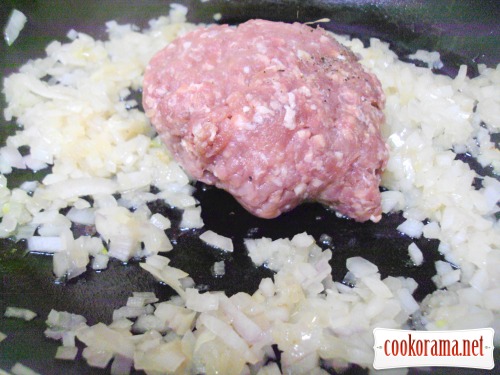 Chop onion finely. Saute till transparency in oil. Add half of mince.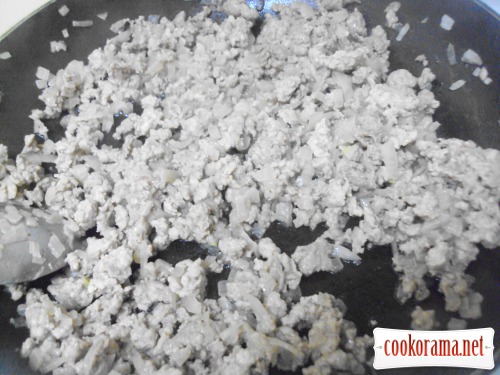 Fry, crashing clumps till evaporating of liquid. Cool it.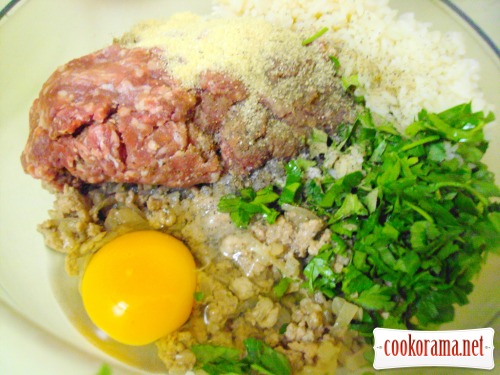 Mix 2 types of mince, add rest of ingredients. Knead well. Put in fridge for 1 h.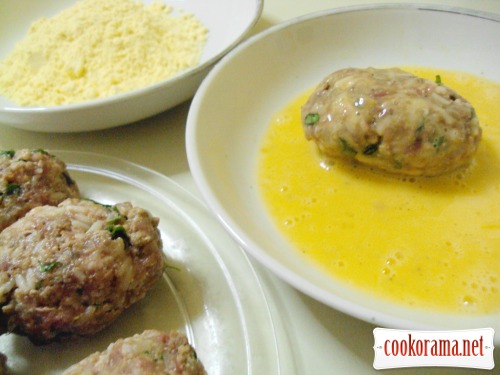 Form oval cutlets. Soak in egg, mixed with milk (water). Then roll in flour and again – in again and flour. Fry over medium heat till readiness.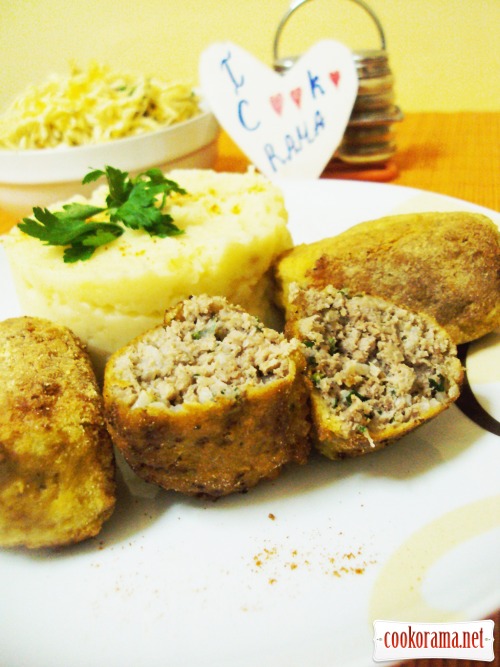 Serve hot, with favorite garnish and salad.
Bon Apeptite!
Thanks Nadya -from turkey (LJ) for recipe and Sophia Svitova (MirTesen) for promotion to the masses.

Top of recipe "Cutlets "women's thighs" (kadinbudu k'oftesi)"