Pumpkin-rice casserole with tomatoes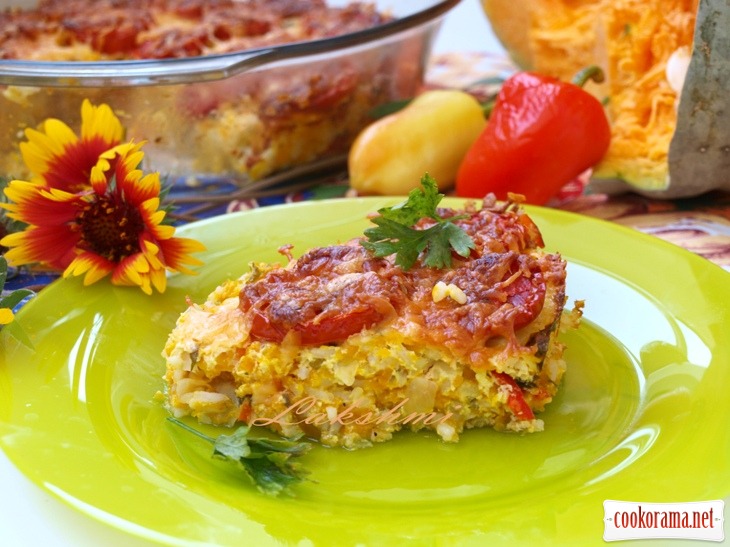 Ingridients
300 g.
200 g.
1 шт.
2 шт.
40 g.
1 шт.
150 g.
2 шт.
10 g.
150 g.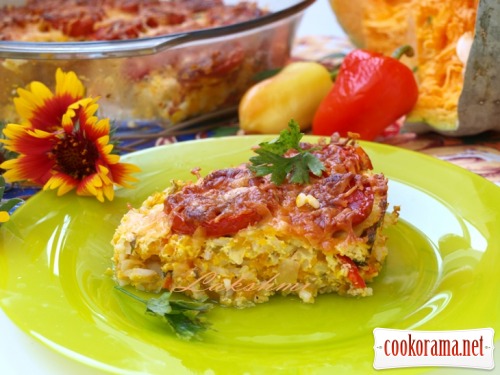 I propose very taste casserole to fans of rice and pumpkin,it`s delicious!

Preparation
Dice the Bulgarian pepper.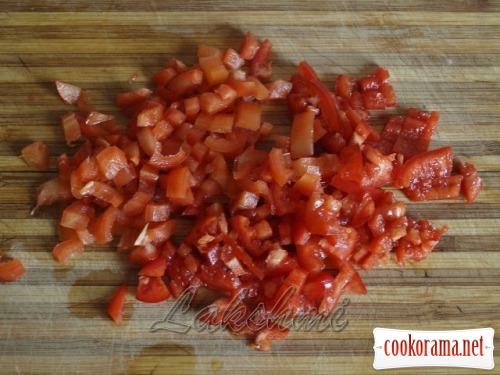 Boil rice in salted water and mix with grated pumpkin.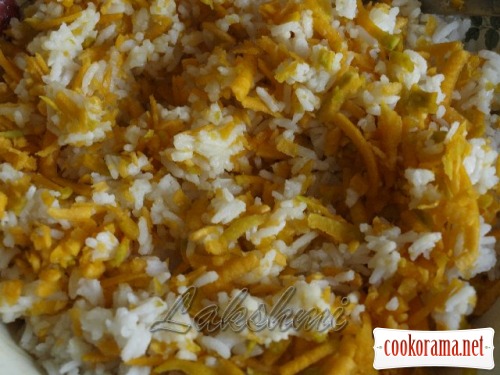 Separately stew onion in olive oil. Then add to pumpkin with rice. Also add there chopped pepper and greens. Add salt, pepper and paprika.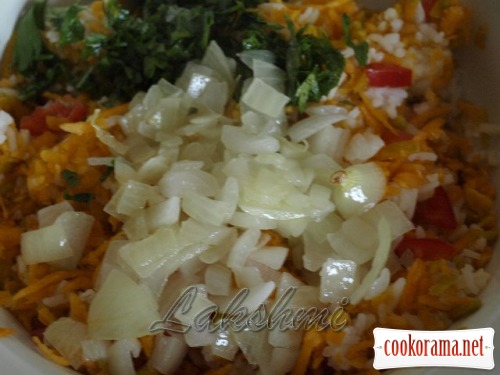 Mix well.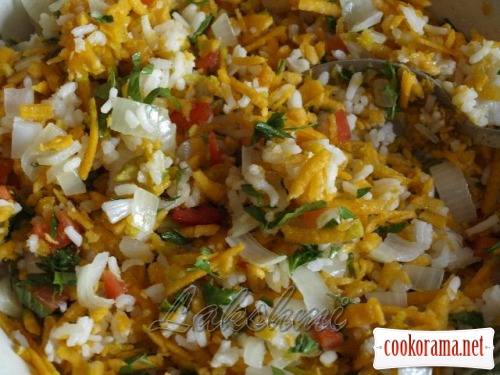 Spread rice-vegetable mixture in the baking form. Separately mix sour cream with eggs, salt and pout the mixture with it. Then put sliced tomatoes. On the top sprinkle grated cheese.
Bake at 200 C for 30 min (depends on your oven). After turning off leave the dish in the oven for 10-15 min.
Spread in portions and invite everybody to the table.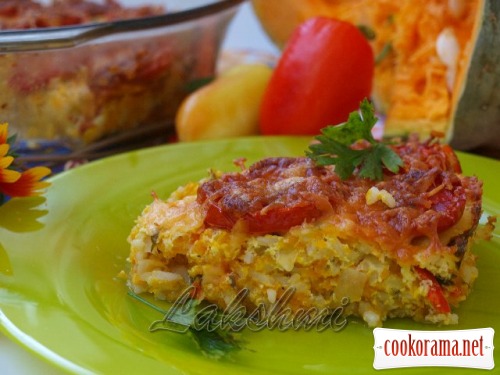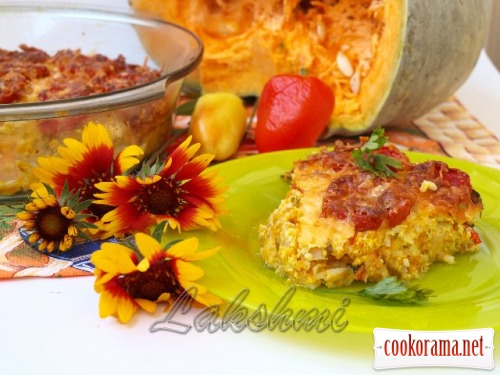 Bon Appetite!!!