Corn-curd casserole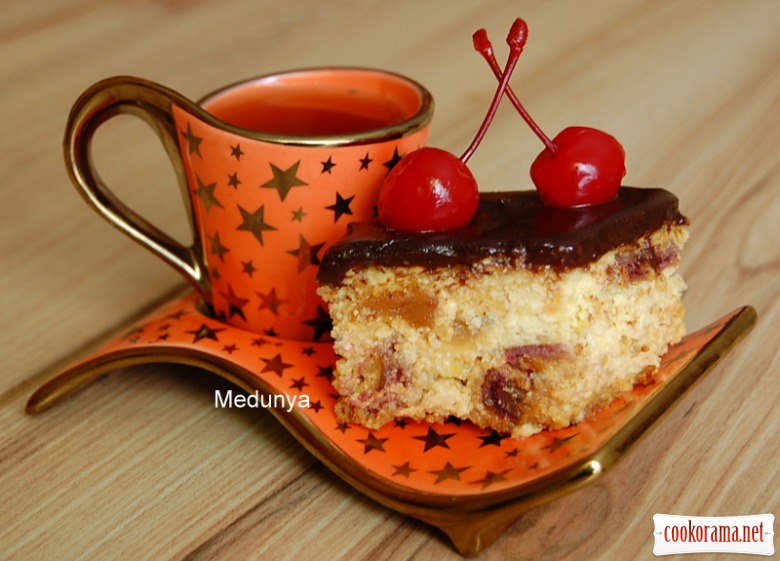 Ingridients
100 g.
3 шт.

cottage cheese (cottage cheese)

500 g.
1/2 шт.
20 g.

dried fruits (dates, dried apricots, raisins)

80-100 g.
100 g.
1/2 tsp.
6 spoon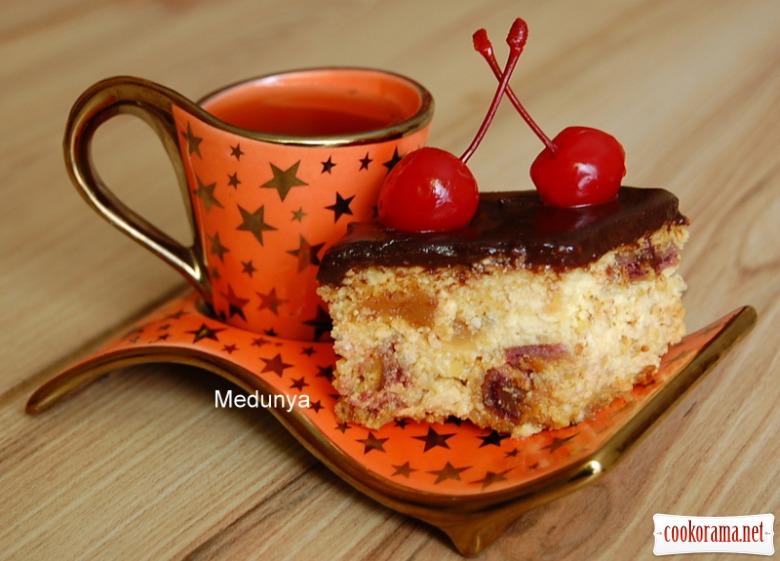 It is very quickly and easy — such recipes help out in summer heat.

Preparation
Boil corn cereal to semi readiness (9-10 min).
Mix corn porridge, yolks, sugar, vanilla sugar, salt, grated curd. At the end mix washed dried fruit in.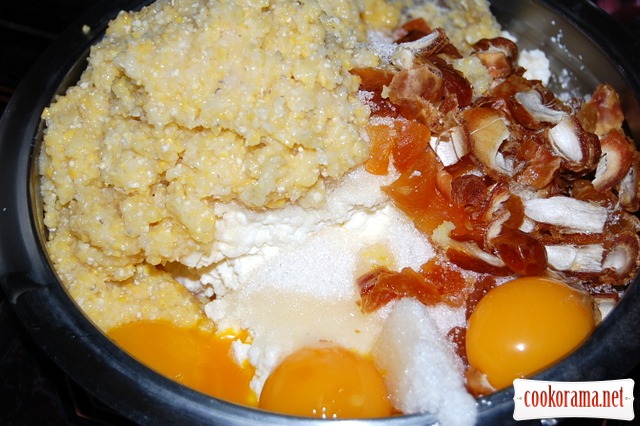 Add mixed whites. Stir a bit.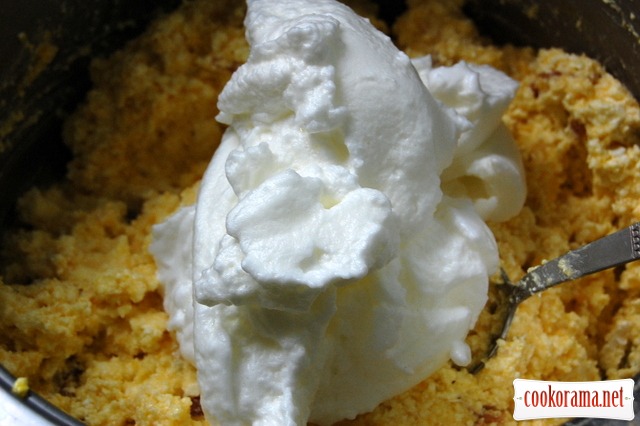 Put in greased with lard form. Bake for 45-50 min at 180 ℃.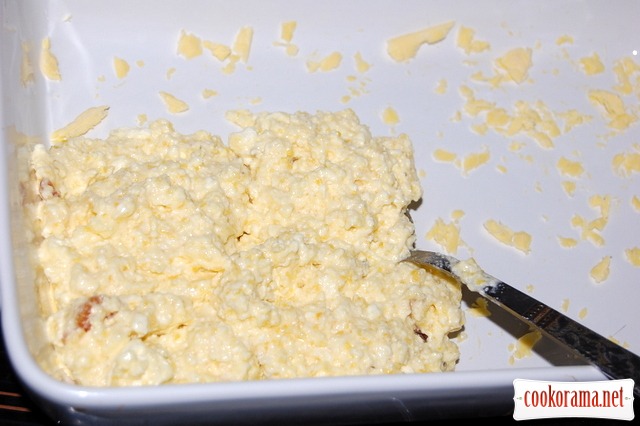 Cool for 5-6 hours. Better leave for a night. Pour melted chocolate on top.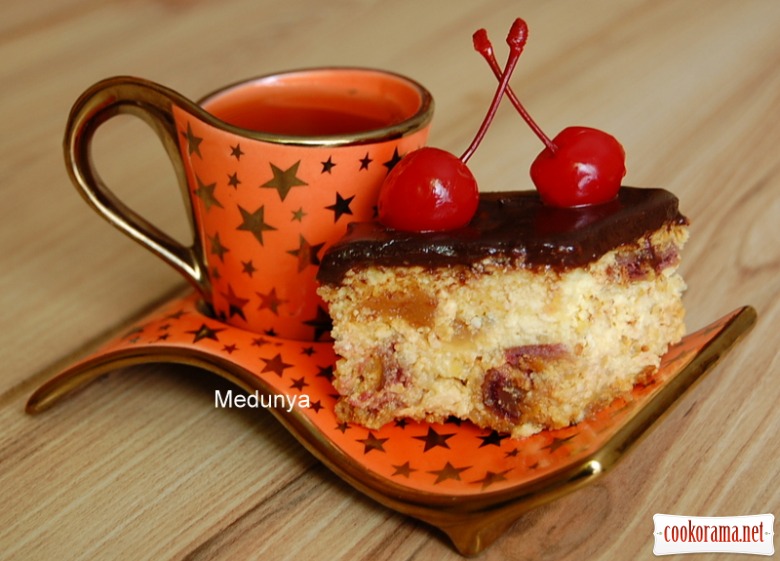 Bon Appetite!