Millet porridge with apples and raisins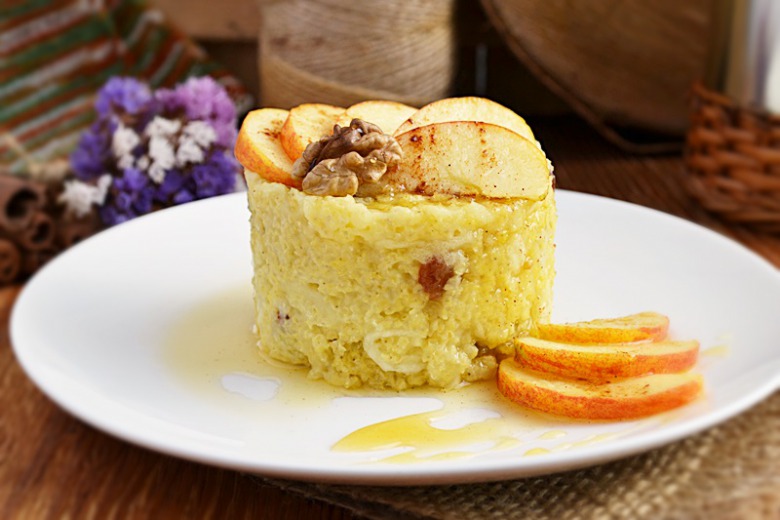 Ingridients
1/2 glass
1 glass
2-3 spoon
2 шт.
2-3 spoon
Preparation
Wash millet well. Pour cereal in a pan and pour 1 cup of water. We put on fire and bring to a boil. Then pour boiling grits in a sieve and wash well under running water, so we qualitatively clear cereal. Now turn the cereal in a pan, add salt to taste and pour water (ratio 1: 2). Put over medium heat and do not cover the lid. Watch for it- about 10 minutes after boiling.
While porridge cooks, wash apples and dry. Rub on a grater, removing seeds. Rinse raisins and dry. When the porridge becomes viscous, add to it apples and raisins. Heat to a boil, cover the pan with a lid and turn off the stove.
In 10-15 minutes you can bring to the table. Spread porridge on a plate and pour the melted butter. On top pour a spoon of liquid honey, sprinkle cinnamon and immediately serve sweet porridge on the table.
Dishes from millet able to diversify our menu, help to burn fat and improve health.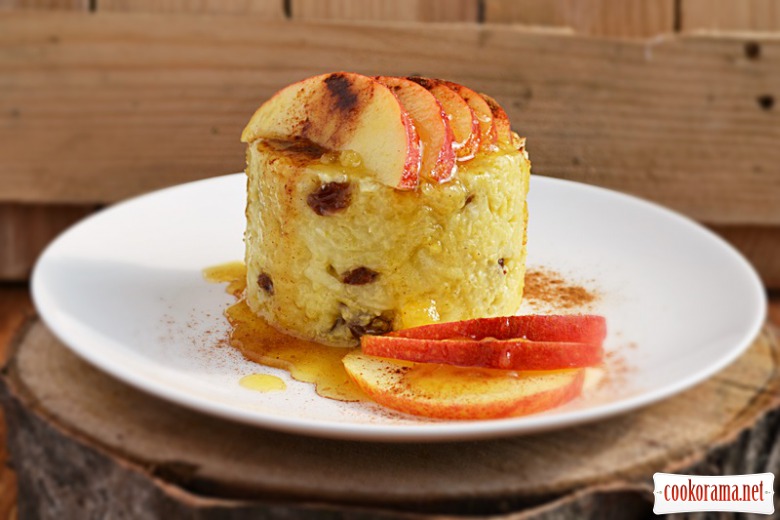 1090

24 March 2015, 21:01