Pumpkin porridge with rice, dried apricots and persimmon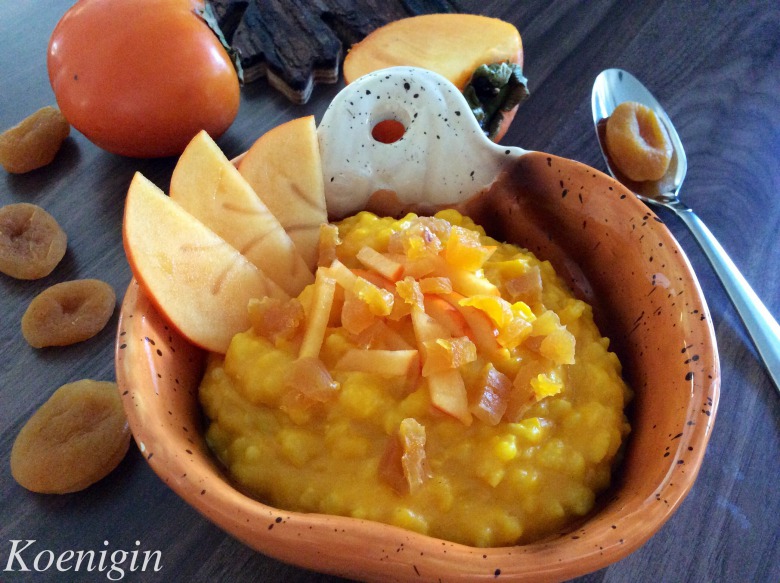 Ingridients
0,5 шт.
500 ml
0,5 glass

vanilla (extract or sugar)

8 g.
1 шт.
I support pumpkin flashmob with recipe of truly «solar» pumpkin porridge, which consists of three elements of «solar» colors — pumpkin, apricots and persimmons.

Preparation
Boil rice in salted water to readiness.
Cut pumpkin (I got not large, sort Hokkaido).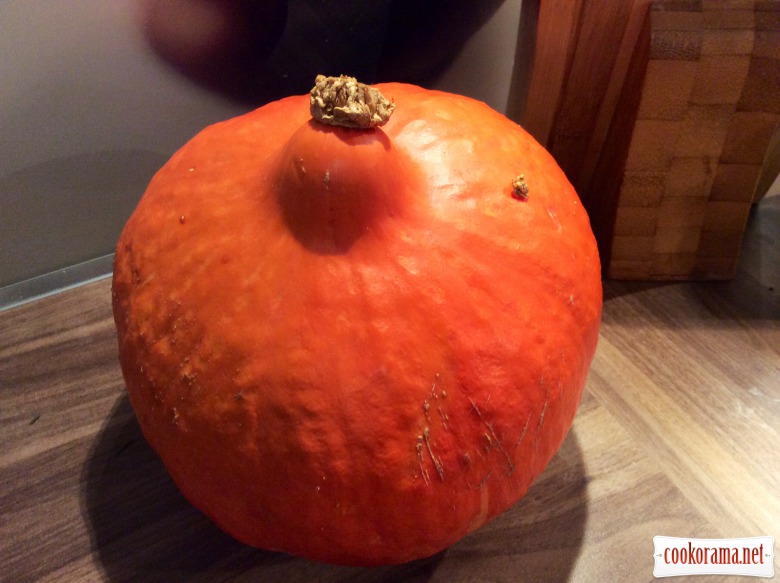 in half, remove seeds, peel one part and cut in small pieces.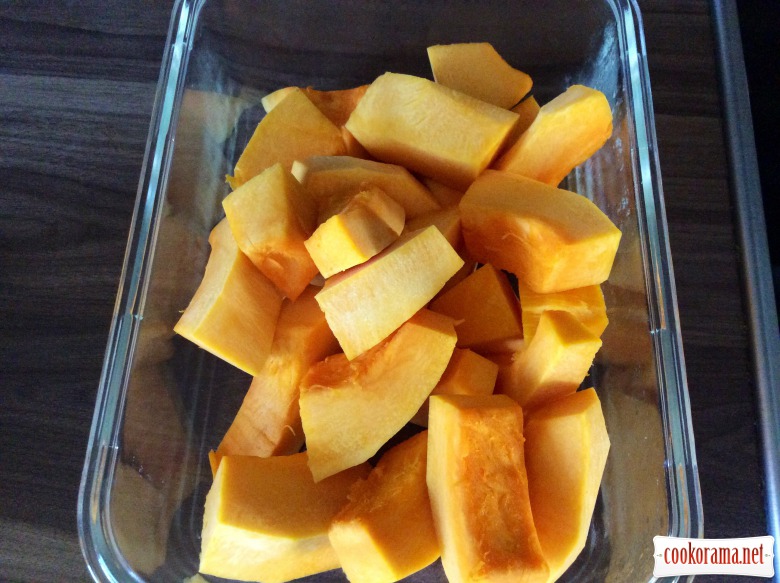 Put chopped pumpkin in boiling water and boil for 15 min over low heat.
Drain water totally and mash pumpkin into puree.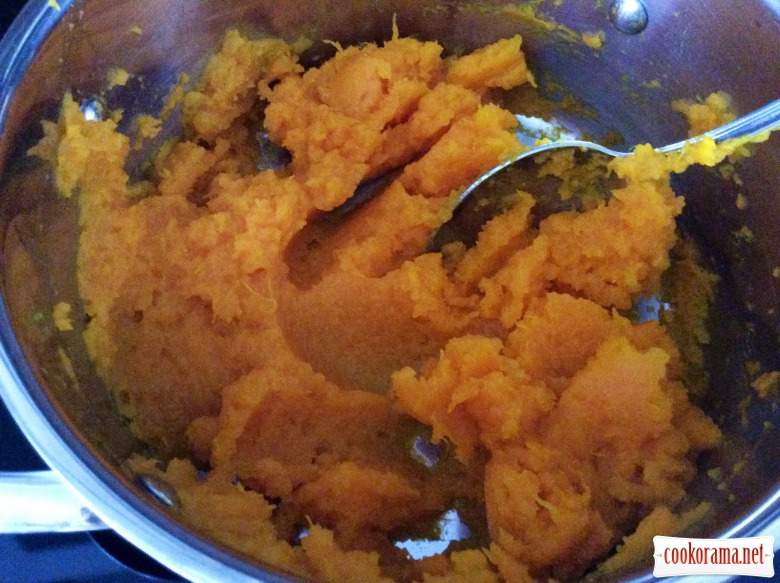 Boil milk with vanilla extract, add rice, dried apricot,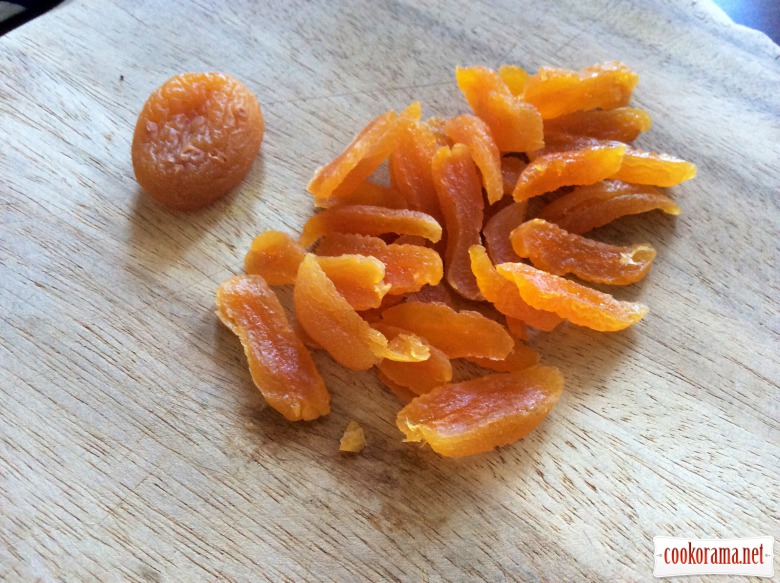 Sliced in thin slices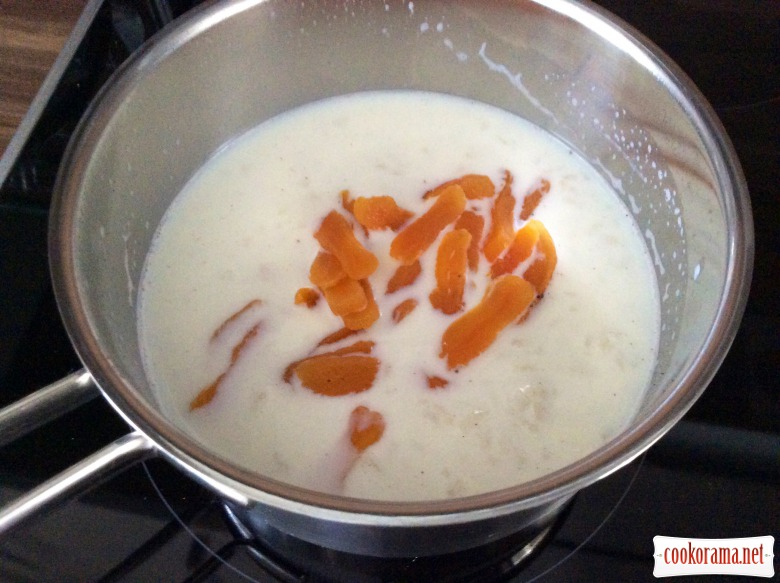 And pumpkin puree.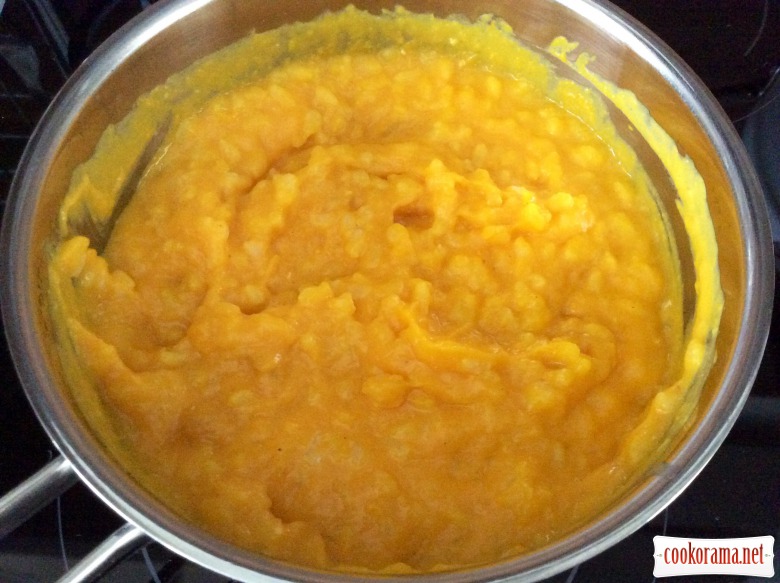 Stir well, if necessary add sugar and cook for a few minutes over low heat. Remove porridge from heat. Wash persimmon, dice finely and add in porridge.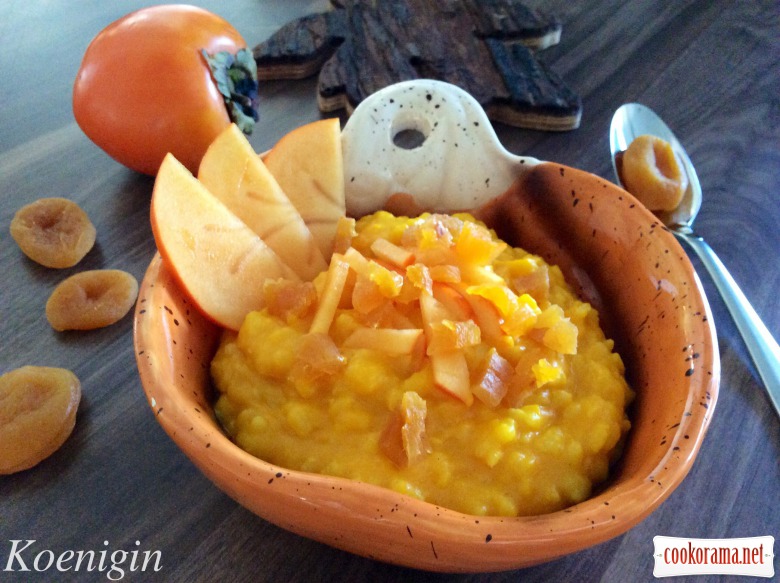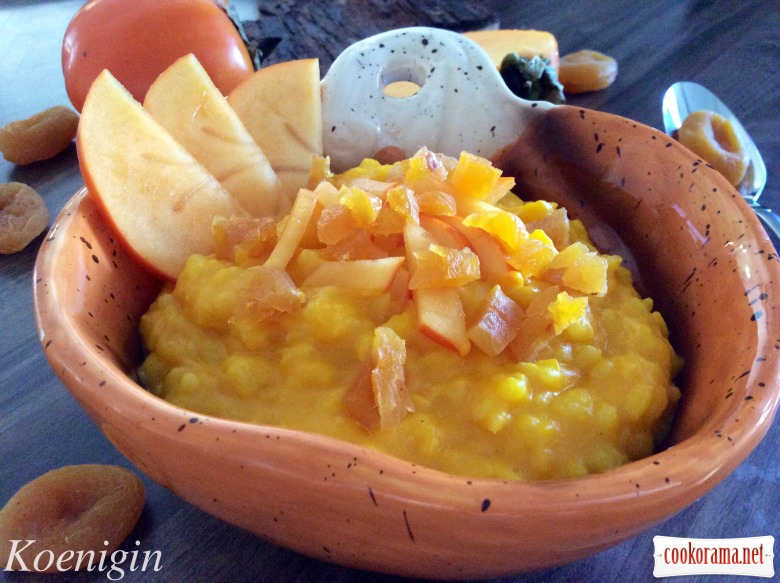 Despite what the weather outside, at least it will be sunny on your table!
P.S. An advice. Rice and pumpkin can be cooked in the evening, then in the morning cooking takes only a few minutes. Pumpkin puree is well preserved in the refrigerator in an airtight container for several days.
Top of recipe "Pumpkin porridge with rice, dried apricots and persimmon"
817

07 November 2014, 16:54