Lean porridge with apples in pots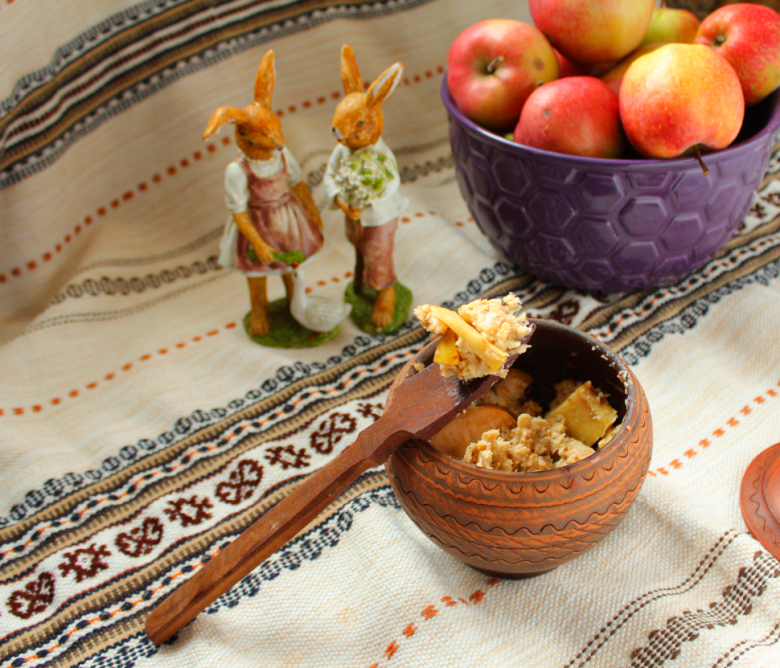 Ingridients
150 g.
2 шт.
300 g.

spices (cinnamon, cloves, nutmeg and other)
Hello, dear friends!

During the post even favorite dishes become boring. So I propose to cook favorite cereal something in a new way: bake in pots!


Preparation
Put porridge fall in a pot, alternating with sliced apples. Cut apples as you like, in slices or cubes, or even rub on a grater. When adding spices or sugar, then mix them with dry porridge.
Fill with hot water or uzvar. Again, depending on preference. With uzvar turns out sweet porridge without sugar, which is very interesting to taste. Fill so that the fluid is above porridge. Cover with foil and send to the oven.
Time depends on what kind of cereal you use and the features of your oven. Number of ingredients is approximate, so adjust depending on the number of persons.
Serve porridge with jam or other goodies.
BON APPETITE!
793

27 March 2015, 15:15