Pumpkin porridge for breakfast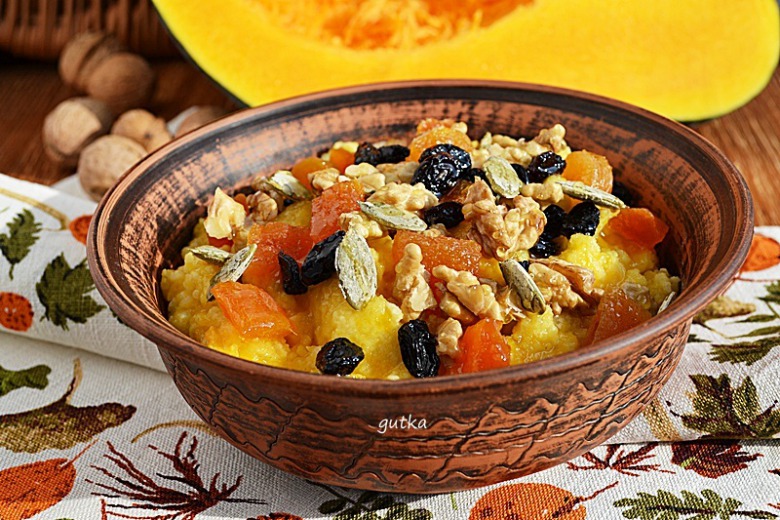 It is no longer a recipe, but way of serving, in fall I love to cook for breakfast pumpkin porridge and bring to the table generously sprinkled with dried fruit and nuts, watering with honey.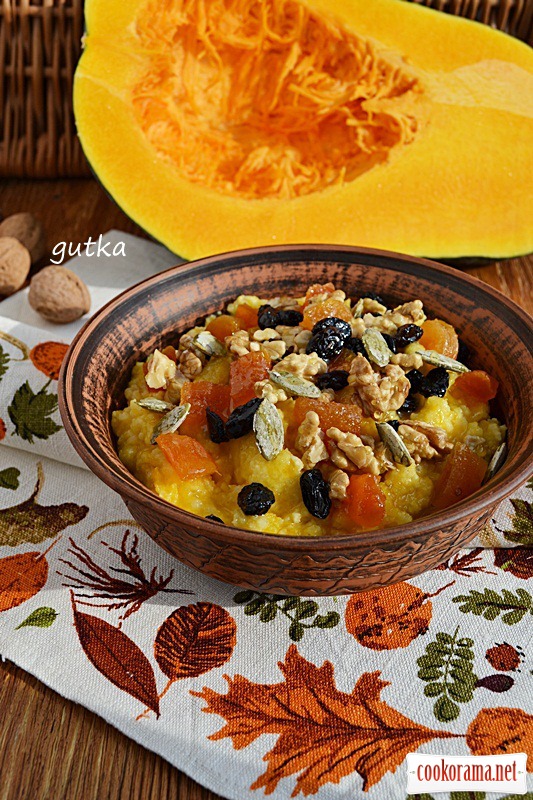 At first we should prepare porridge:
Pour cereals (1 glass) in saucepan and pour 1 gl of water. Put on fire and bring to boil. Next, pour cereals in a sieve and wash well under running water, so we clean cereals efficiently.Now return cereal in saucepan, add salt to taste and pour with water (ratio 1: 2). Put over medium heat and do NOT cover with lid. Watch the cereals – about in 10 min after boiling. Cover saucepan with lid and turn fire off. Leave porridge for 10-15 min.
Peel pumpkin (300 g), cut in small pieces, spread in saucepan, pour with milk and boil, covered with lid till readiness of pumpkin. Next, mash pumpkin, add separately boiled millet, put piece of butter and sugar to taste, stir and bring to boil. Remove from stove.
Before serving, top porridge with dried fruit (I use dried apricots, dark raisins) walnuts, pumpkin seeds and pour honey.
Bon Appetite!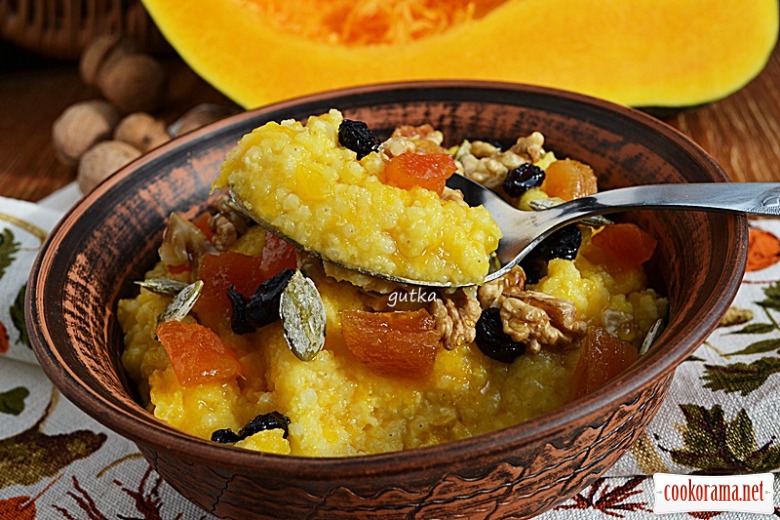 795

25 October 2014, 20:11