Vegetable casserole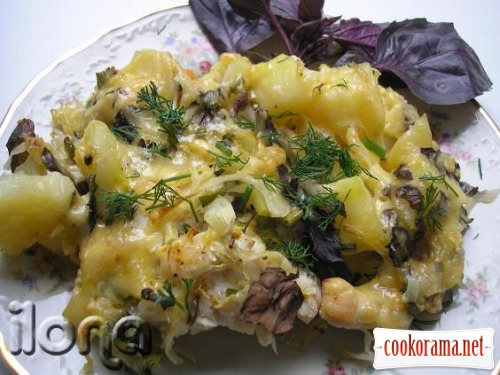 Ingridients
6-8 шт.
1 шт.
2 шт.
0,5 шт.
Preparation
Peel potato and cut in small pieces. Peel carrot and onion, slice them. Chop cabbage. Cut fillet in small pieces. Grate cheese. Chop green onion and basil finely.
Spread in baking sheet potato, onion, carrot, fillet and cabbage. Stir all, salt and pepper to taste. I also added remnants of frozen peas.
Bake at 170-180℃ for about 1-1,5 hour.
Add green onion and basil, sprinkle with grated cheese and put in the oven for another 10 min.