Chicken with vegetables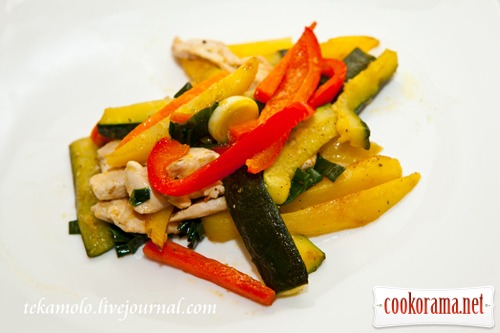 Ingridients
bell pepper (red and yellow)

2 шт.
1 шт.
1 шт.
1 шт.
1 шт.
A small example of how quick and tasty to cook healthy food.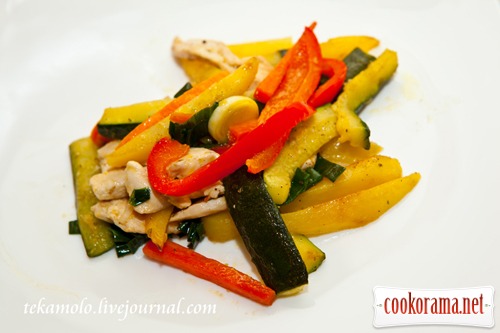 Preparation
Start with pepper. Red and yellow is better. Also will be beautiful. But you can take any color.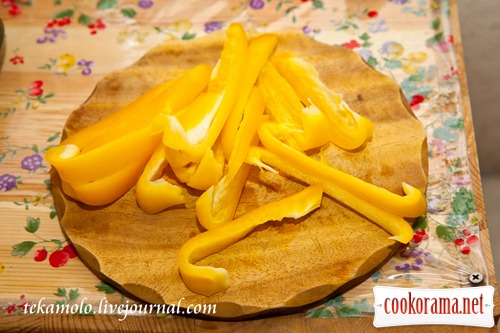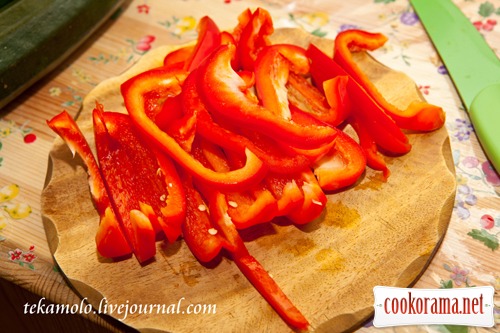 Slice the pepper and start frying in oil. 5-7 min will be enough.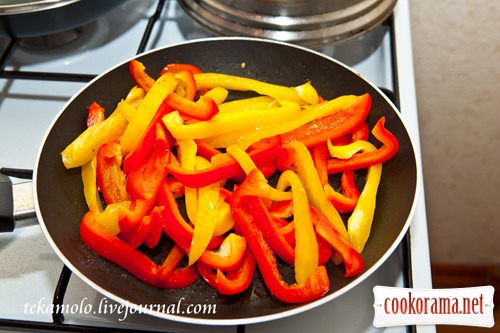 When the pepper is ready put it in other pan. If you have big plate or a bowl, you can put in them. Our task is just fry and shift))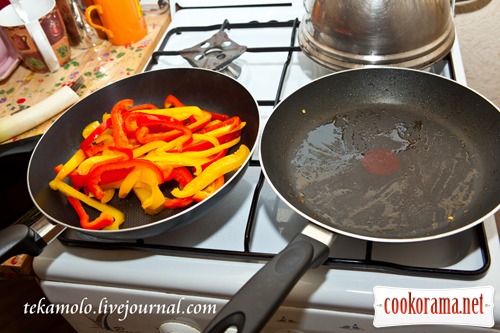 Then take the carrots. Like pepper, slice and fry for 5 min.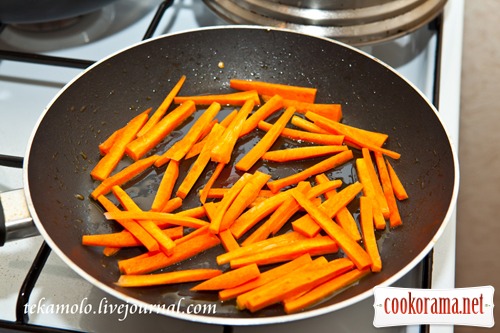 And put in the pan number 2.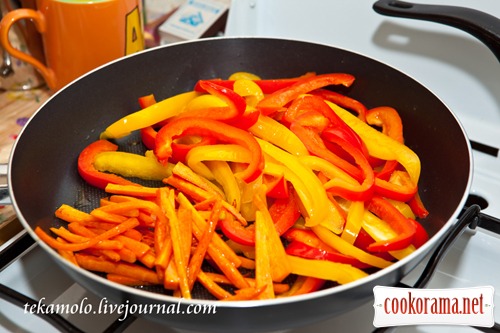 Then — potatoes. Slice into strips and fry on the pan.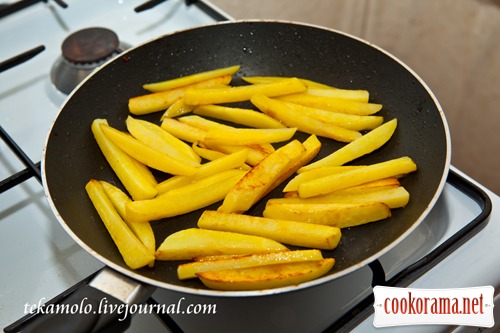 After frying put it to the vegetables.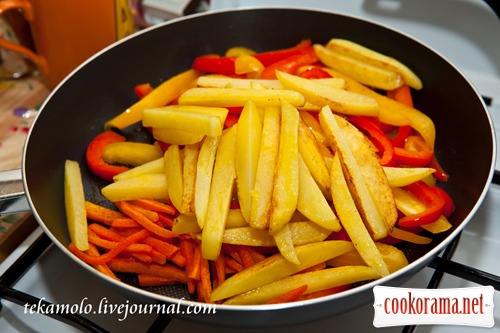 Then take zucchini. Slice into strips and fry. Zucchinis are fried quickly, so pay attention.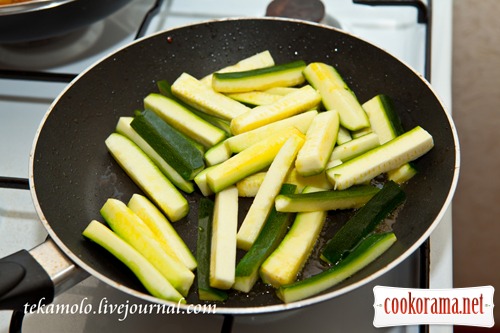 After frying add to other vegetables.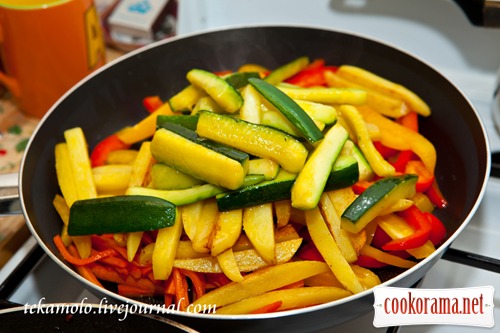 And the chicken. Slice the breast into strips and fry.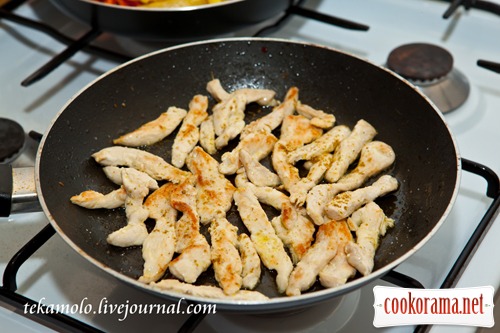 You`ve already guessed, that we then add the chicken to vegetables.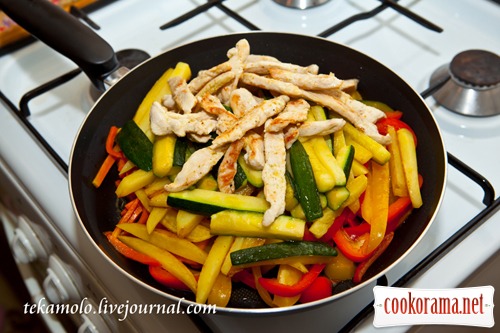 Yhe last step will be leek. Chop a little from green and white part and add to vegetables.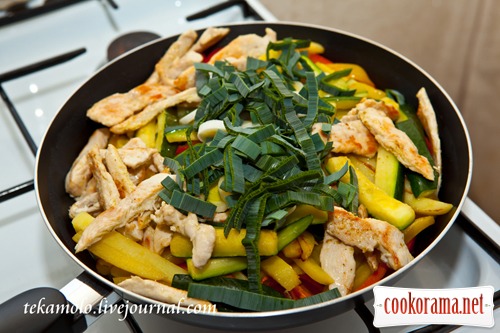 Then mix all, sprinkle with oregano and stew everything for another 5 min (cover with lid).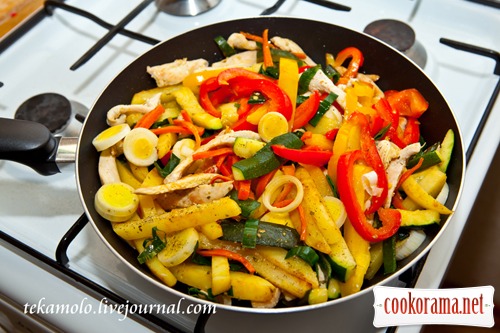 That`s all, you can serve it)