Chicken in a hurry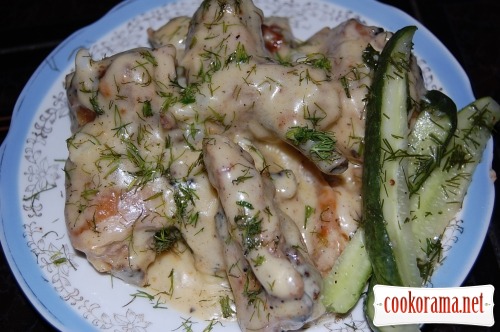 Ingridients

The recipe, which always helps out when you need to cook something quick and tasty. In short, the magic wand.

Preparation
Chop legs, wash and fry in covered pan for about 10-15 min.
Next open the lid and fry from both sides till golden crust. Do not add any fat- it is enough of it in chicken:
Sprinkle with flour and stir – it spreads easily in fat. Fry for 2-3 min.
Sprinkle with chopped garlic:
And pour with sour cream, add salt and favorite spices:
Stew for another 5 min.
And you get tasty chicken and tasty sauce at once: with potatoes, buckwheat, rice, with anything you want, even alone – anyway it`ll be tasty.
Bon Appetite!