Chicken with rice and vegetables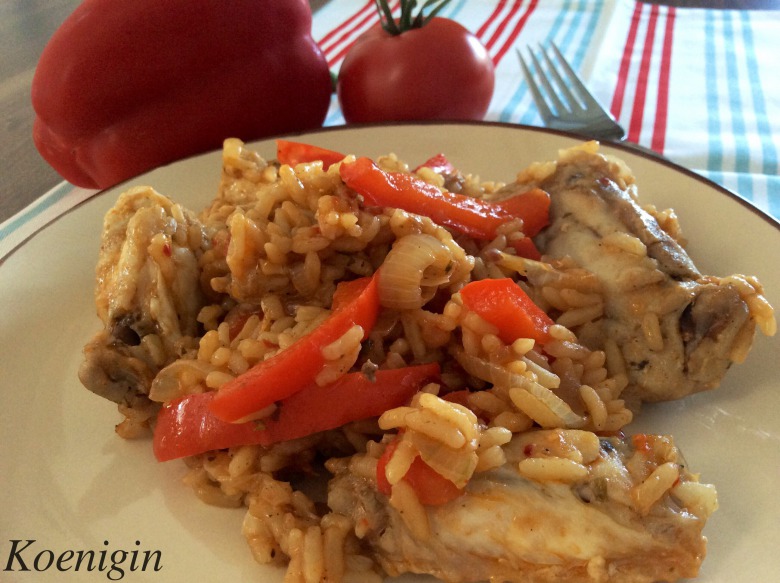 Ingridients
900 g.
250 g.
2 шт.
1 шт.
250 g.
3 шт.
Aromatic and fragrant dish from chicken. Unpretentious composition of products diversifies everyday food.

Preparation
1. Boil rice in salty water, almost to readiness.
2. Slice onion and paprika in half rings. Cut chicken (any parts are suitable) in portion pieces. Press garlic. Rub tomatoes through a sieve.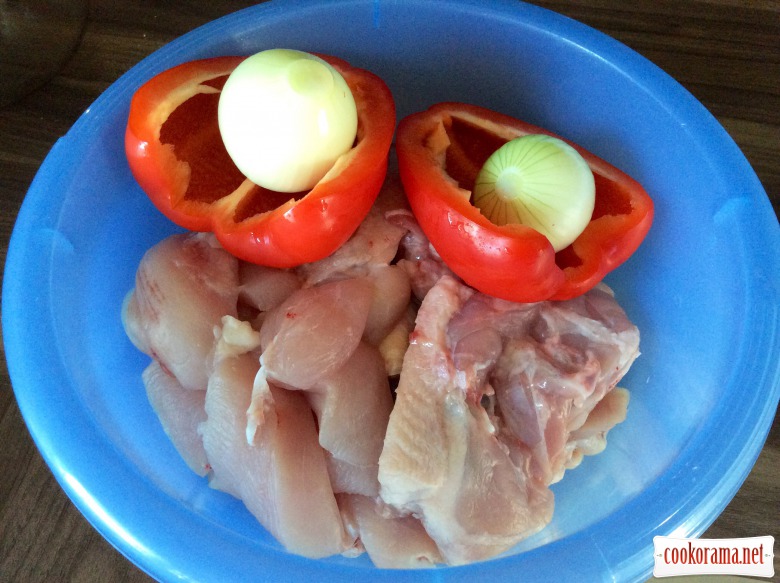 3. Heat oil in pan and fry chicken in it till light crust. Add garlic and spices, stew all together a bit.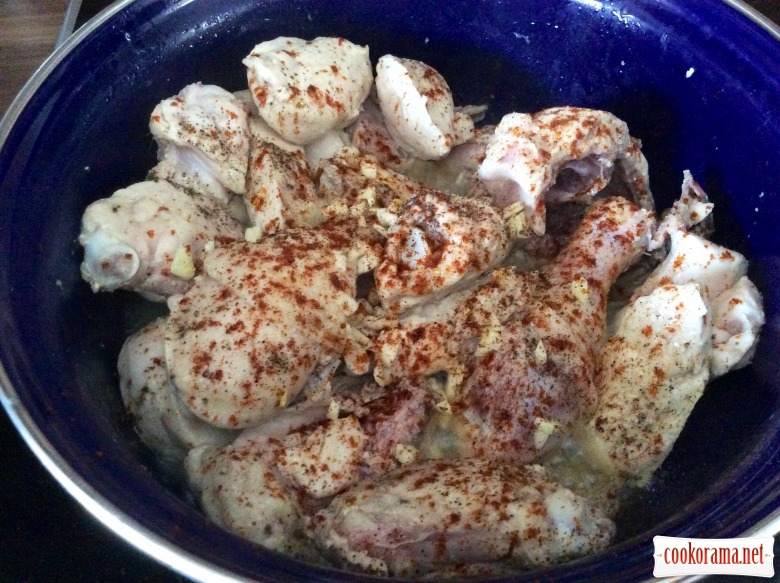 4. Shift pieces of chicken in saucepan. Melt in pan piece of butter and fry in it, over medium heat, onion and paprika till soft. Add rice, tomatoes and spices. Stir and cook for another 5 min.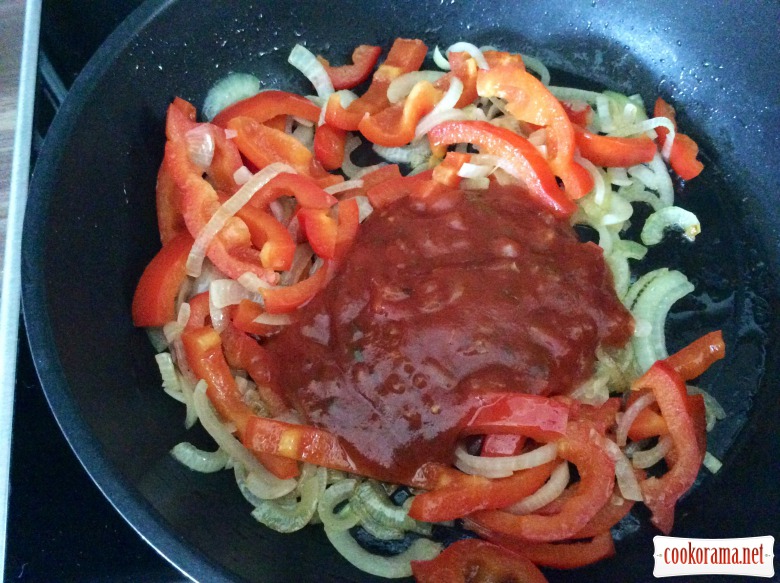 5. Put rice with vegetables to chicken and stew, covered with lid, over medium heat for 15 min.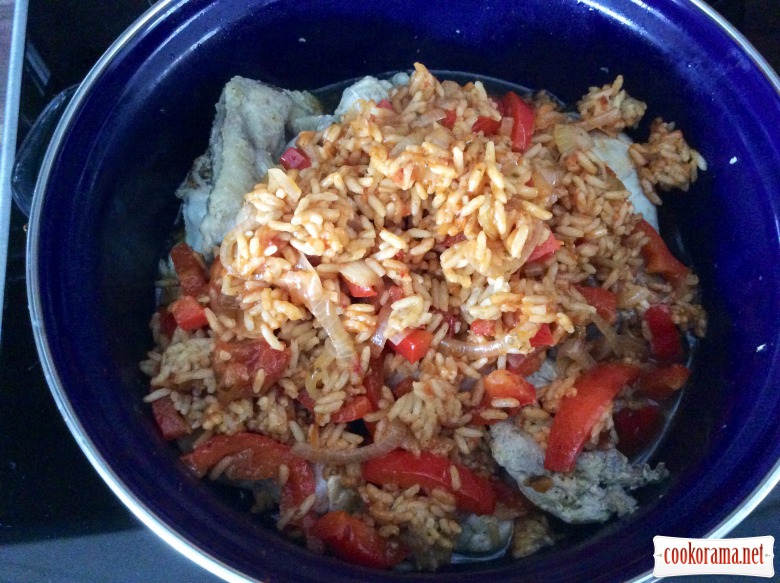 Add greens, if you want.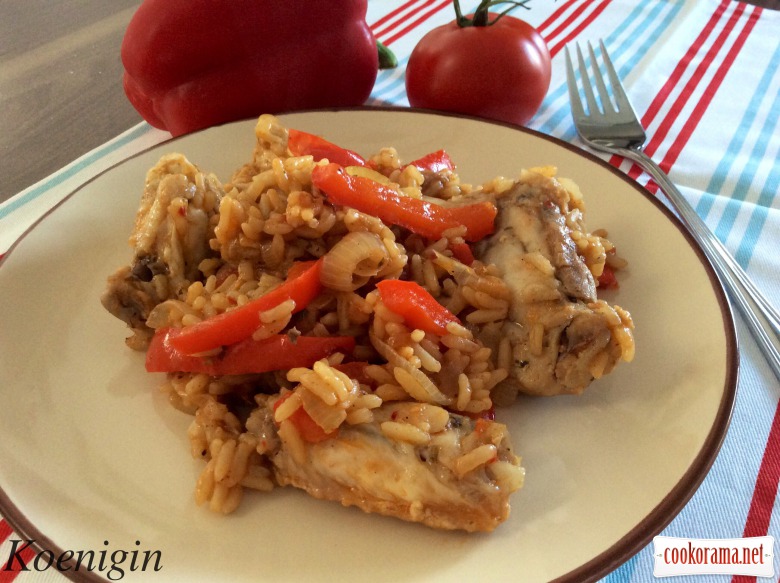 Bon Appetite!
688

23 November 2014, 15:18