Roast chicken with lemon glaze
Ingridients
Ingridients
1 шт.
Marinade
2 l
40 g.
20 g.
2 шт.
Spices
10 g.
10 g.
10 g.
10 g.
10 g.
20 g.
Glaze
40 g.
20 g.
10 g.
20 g.
20 g.
40 g.
20 g.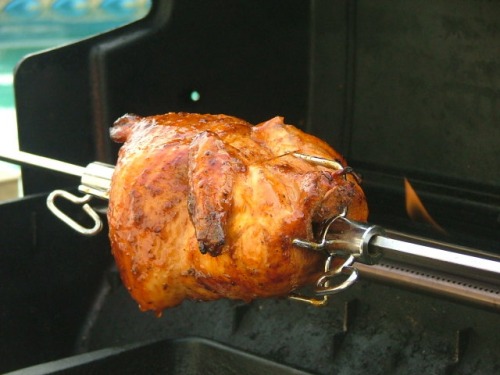 After my long stories about chickens, I decided to roast today one of them.

Preparation
The most usual chicken from the store, though the label is marked that he fattened with grain, but I don`t quiet believe in these things. I love chickens since childhood, once my mom even promised for my birthday to cook whole chicken only for me, and it's still a promise. This time the chicken weas bought by me in the shop.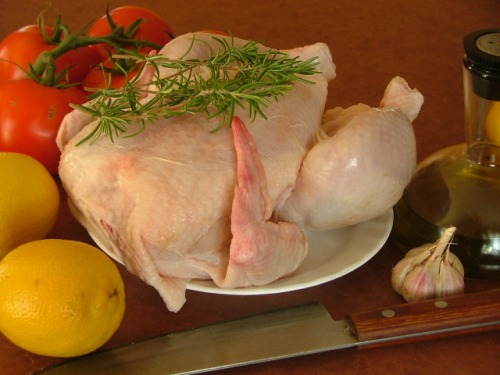 In 2 l of water I add 2 tbsp of salt, 2 teaspoons of sugar, squeeze there juice from 2 lemons, also put there the squeezed lemons, and chop a few sprigs of rosemary. I put in such a kind of pickle-flavored marinade the chicken and leave for 3 hours. During this time she gained 5-10 percent of this liquid to its weight.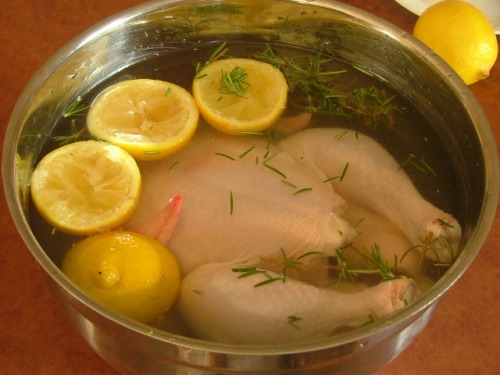 I pulled it out from there, and having cut a hole in one leg between the bone and achill tendon put back a second leg.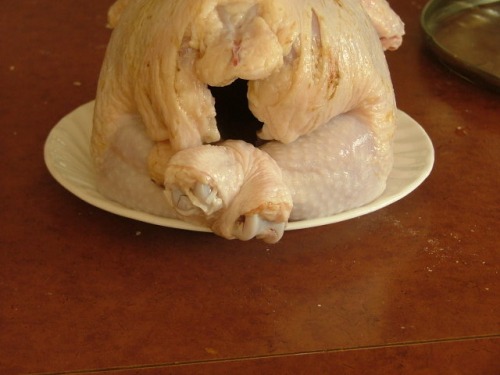 And pulled the wings behind with a string.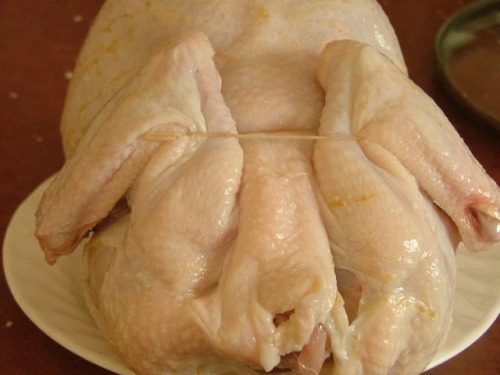 After that I took one teaspoon of: black pepper, coriander, fennel seeds, chili mixed with chopped and pressed garlic.
Pour this with a tbsp of lemon juice. And smeared with this paste an innocent tortured bird. Planted it on a skewer, and turned on the motor and lit a side torch to its fullest, so that the heat is not under the chicken, but behind of it, so to say reflected.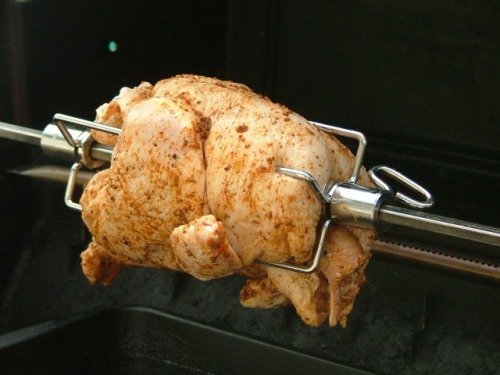 Close the lid on grill. When the temperature is 400F reduce the heat a little, about 350. In 50 min check the temperature in the chicken`s leg, it might be near 75℃. I went to the kitchen and quickly mixed frosting: 2 tbsps of lemon juice, 2 teaspoons of sugar, 1 teaspoon of salt, 1 tbsp of ketchup, 1 tablespoon hot sauceTabasco type, 2 tbsps of grated lemon peel, 1 tbsp of olive oil, as we called it- virgin (of first pressing, or how do you call it).
And with a hell of a good mixture of several layers and stages smear the chicken.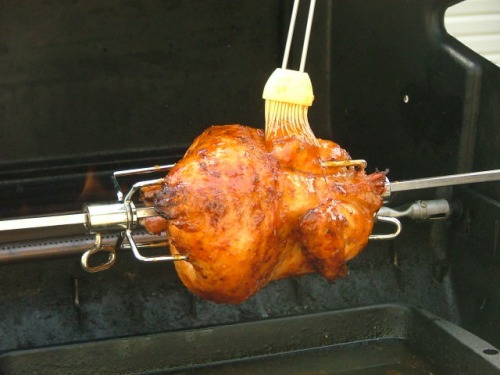 Close the lid again and wait for another 10 min. It`s really tasty.