Swabian apple pie
Ingridients
250 g.
125 g.
5 шт.
220 g.
2 tsp.
600 g.
1 spoon
4-5 spoon
I cook very much apple pies. Here's another delicious pie, once I copied a recipe from friend`s book «Fruit pastries and desserts,» and hasn`t time for it. Finally baked it.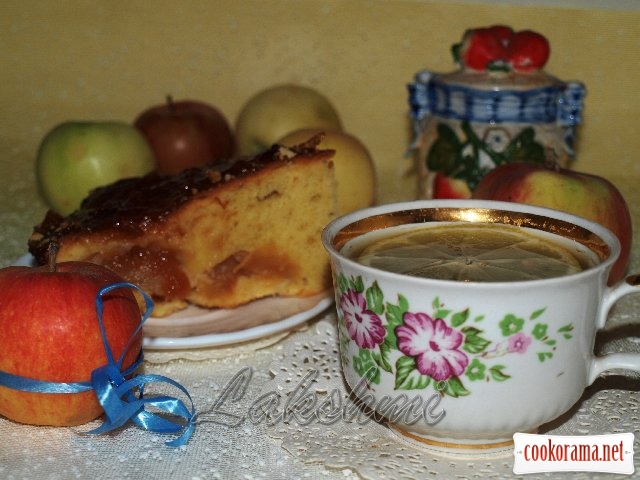 Preparation
Peel apples, cut in half and remove cord. Make a lot off along cuts on apple halves, but not reaching the lower edge. Squeeze tbsp of juice from lemon and pour apples with it.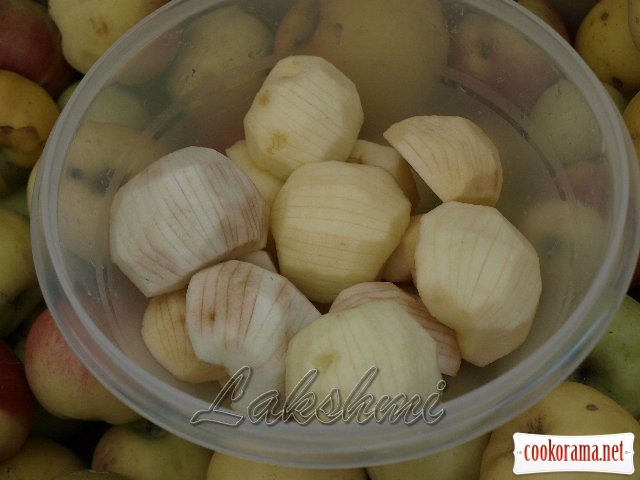 Mix eggs with sugar into foam, add melted and cooled butter.
Mix flour, baking powder and salt, add to egg mass and stir well.
Grease form with oil (I got glass one with 25 cm in diameter), sprinkle with flour and spread in it halves of apples convex side up. Pour dough on top.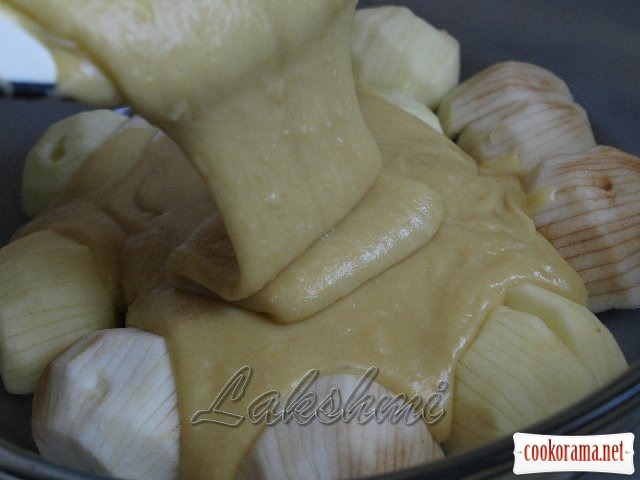 Heat the oven at 200℃ and bake pie for 40 min to a dry wand. Remove, smear with jam and wait to cool.Recommended in recipe apricot jam I replaced with apple one, as I didn`t have apricot.
Everything else unchanged.
Enjoy your tea!!!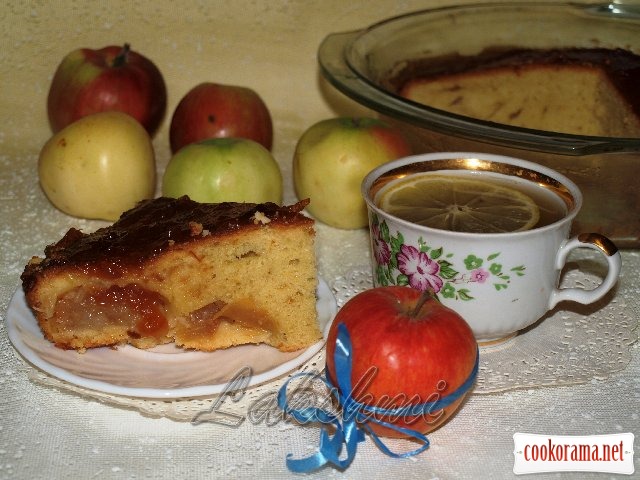 ||