Hungarian apple pie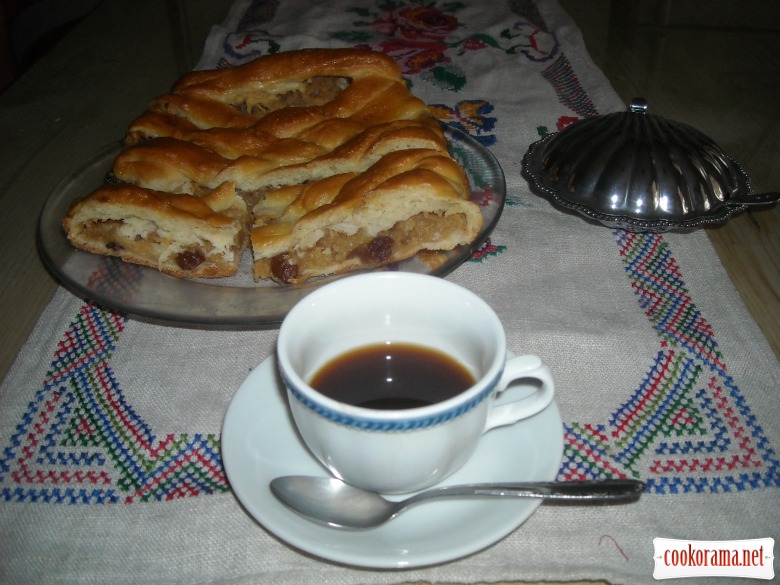 Ingridients
600 g.
300 ml
100 ml
1 шт.
2 spoon
20 g.
1,5 kg
1 tsp.
100 g.
5 spoon
Preparation

Dilute in warm milk sugar, add yeast, some flour and leave for 15 min in warm place.
Add rest of flour, egg, oil and salt, knead dough for 15 min, cover with towel and leave for 1 h, to rise.
Make stuffing.
Wash and peel apples, grate them, add cinnamon, crackers, raisins and sugar, if apples are not sweet.
Roll dough, spread apples, top with dough strips, to get holes.
Bake for 1 h at 175℃.
Bon Appetite!