Plyatsok Bakewell with blackberries and almonds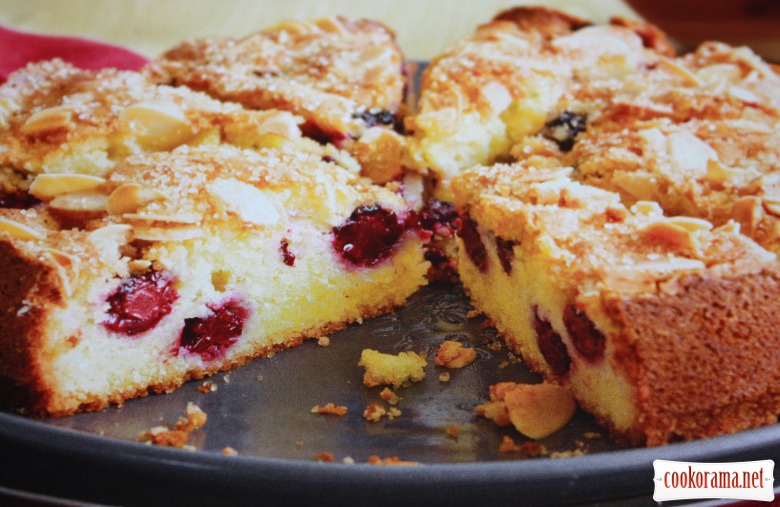 Ingridients
80 g.
150 g.
150 g.
3 шт.
100 g.

blackberry (blueberries or raspberries)

200 g.
1 tsp.
30 g.
2 spoon
Delicious and easy Plyatsok " Bakewell cake", according to legend was invented quite by accident, as a result of mistake

Preparation
You can take any berries, cherries, frozen or fresh, or thick jam.
Mix butter with sugar into fluffy mass, add eggs, almonds, flour, extract and stir well. Spread dough in form ( I got 20сm in diameter), covered with cooking paper, spread berries on top and sprinkle with chopped almonds and brown sugar (it gives good and crispy crust). Bake for about 1 hour at 180 ℃. Check readiness with toothpick. It tastes good warm and cold

Bon Appetite!!!
Top of recipe "Plyatsok Bakewell with blackberries and almonds"