Pie "Monastic hut"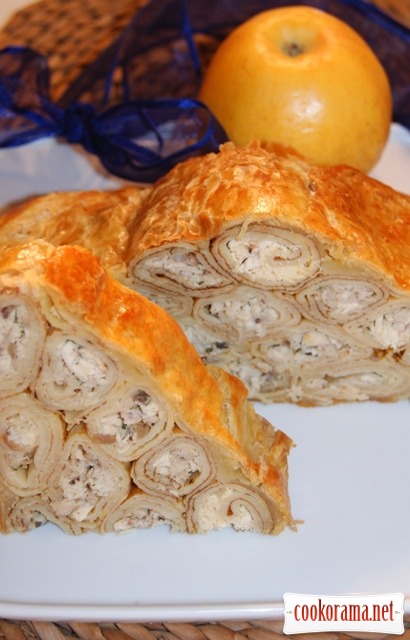 Ingridients
400 g.
10 шт.
900 g.
150 g.
2 шт.
20 g.
1 шт.
200 g.
150 g.
I saw the idea of pie on the Internet. It was prepared from filo dough, which unfortunately is not for our chefs who live in Ukraine, though author offered to replace it with a puff, but I doubted that it`ll bake well, so I replaced dough by pancakes. The stuffing of fried mince was replaced by boiled chicken, adding cheese and cream. «Wrap» all in puff pastry. The result was very hearty and delicious cake, which can be prepared not only in everyday life but for holidays.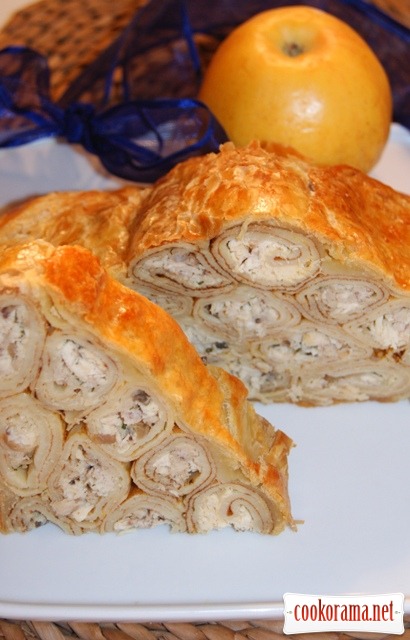 Preparation
Pancakes can baked the day before. I baked by this recipe
cookorama.net/ru/blog/bliny/bliny-na-pive-s-myasnoj-nachinkoj-zapechenye-v-slivkah.html
Chop boiled chicken meat finely. Fry mushrooms with onion and cool.
Put in deep bowl chicken meat, mushrooms, dill, cheese and cream. Stir, try and salt, considering cheese salinity and pepper it.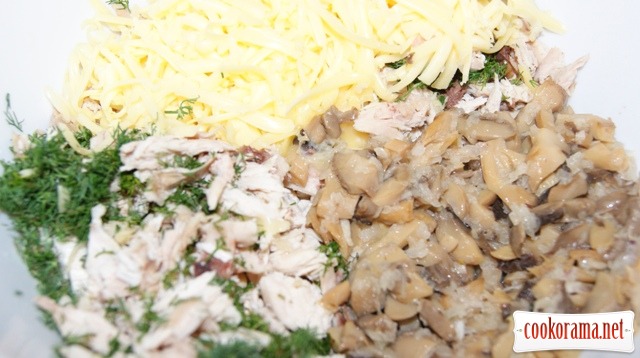 Place groove of stuffing on pancakes.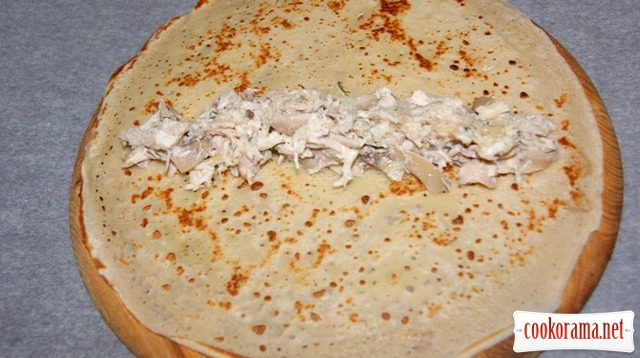 Twist pancake in hard tube. We need 10 tubes of pancakes.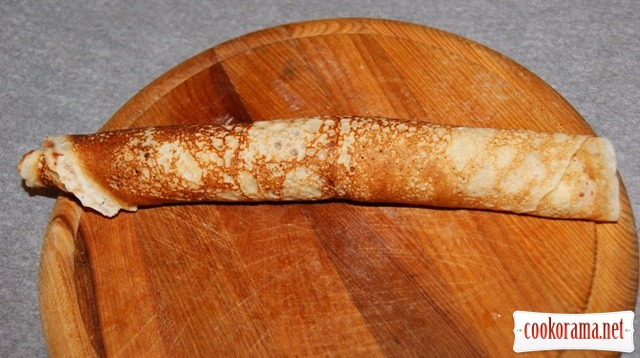 Roll from puff pastry 2 layers. (I decided not to do that and rolled only one layer —
Mistake!
).
Place a layer of dough on a baking sheet covered with baking paper. Top close to each other 5 tubes and «cement» them with mixed egg.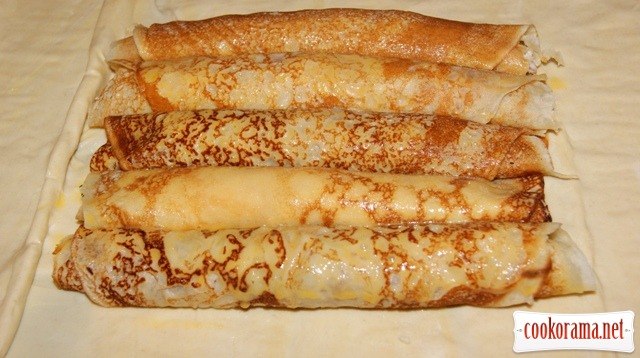 We build our house further, placing on top 4, 3, 2 and 1 tube, greasing each layer with egg.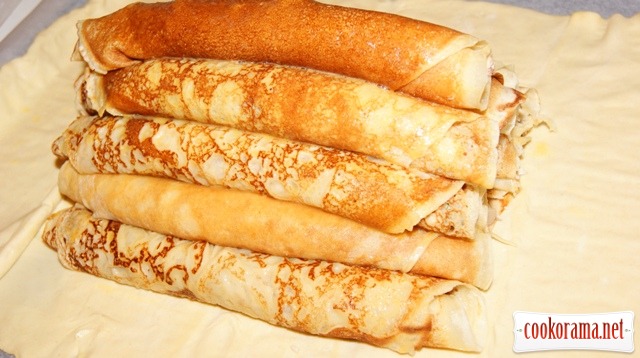 Cover with second sheet of dough on top. Fix well the edges and grease all pie with egg.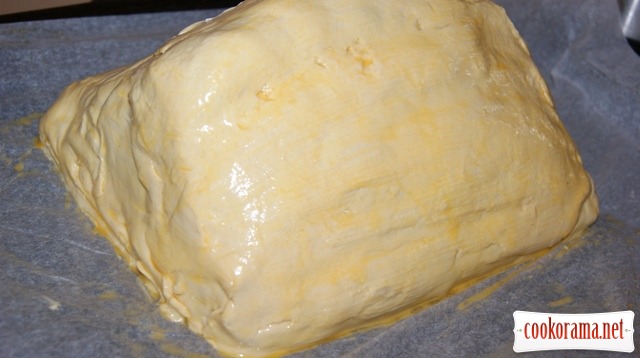 Bake in heated at 200 ℃ oven till golden color.
Let it cool a bit and cut in portions.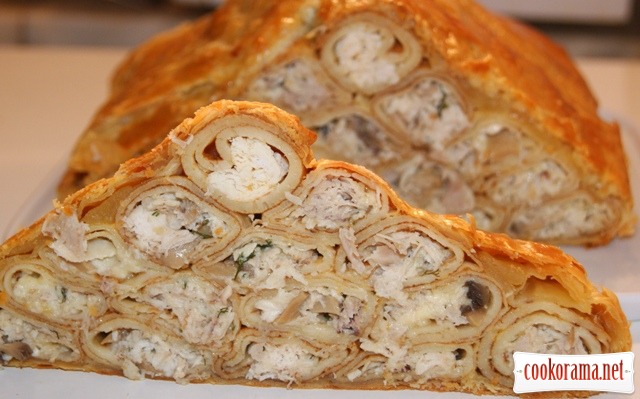 Enjoy it!