Flakcy pie with fish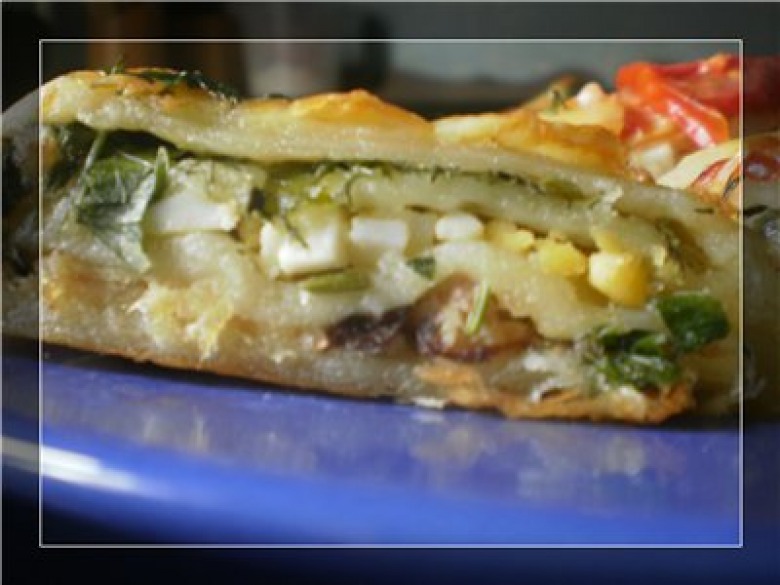 Ingridients
1 kg
1 шт.
4 шт.
1 bunch
1 bunch
1 bunch
150-200 g.
100-150 g.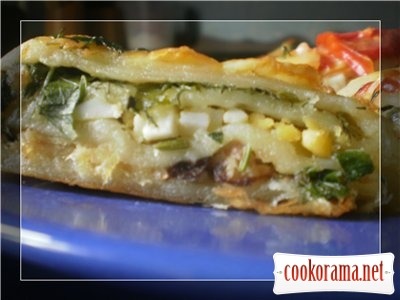 This pecipe given my mother for me, she foud it at the magazine «I llike to cook»

Preparation:
Divide dough into 4 equal parts, roll out.
First layer put into form and spread a little with mayonnaise. Equaly put ground fish. Carve with another layer, again spread a little with mayonnaise. Put chopped eggs. Cover with third layer, spread with mayonnaise. Sprinkle with chopped greens. Cover with last layer, again spread with mayonnaise, sprinkle with grated cheese, you can add sliced tomatoes and parsley leaves if desired.
Bake until ready at 200 degree C (about 20 minutes).
It comes over very nutrient and big.
Bon appetite!