Cake with raspberries under white pudding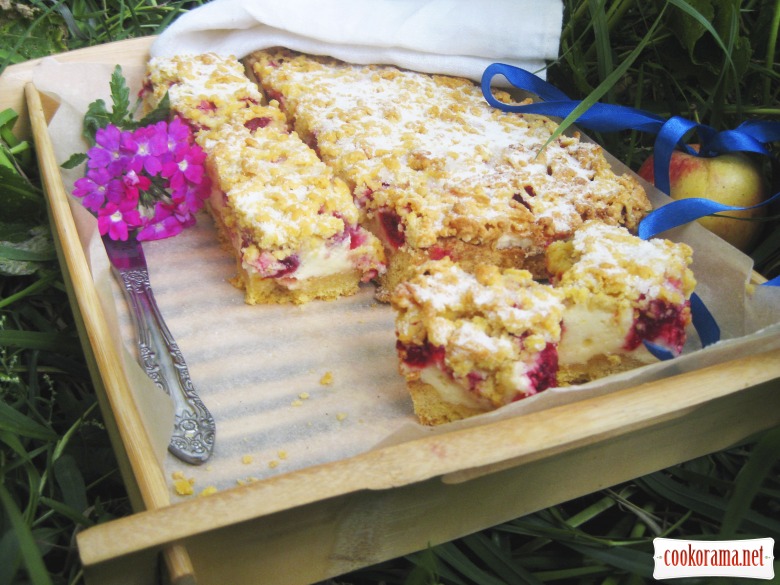 Ingridients
Dough
250 g.
2,5 glass
2 tsp.
3 spoon
5 шт.
White pudding
5 шт.
1 glass
11 g.
2 шт.
0,5 glass
300 g.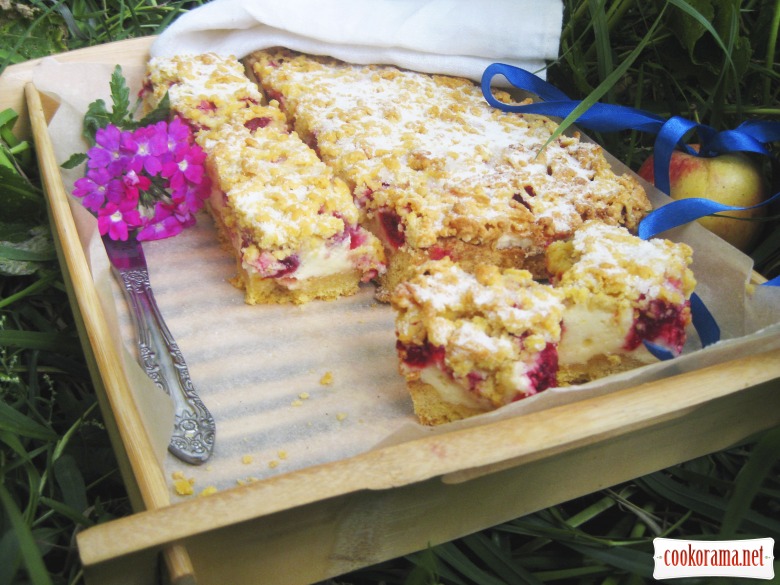 Very interesting to taste and by the method of preparation cake. Chopped sweet dough, sweet pudding filling and sour raspberry — delicious mix.

Preparation
At first prepare dough: grate cold butter (or margarine),, add flour, sugar and quickly rub into grit with fingers, (you can do it in a food processor. It will be even better and faster). Add yolks and knead dough. If the dough is too steep, then add few tablespoons of ice water. Divide dough into two parts. One about 60% of dough, another 40%. Roll most of dough. Transferred to the baking form, covered with parchment, making sides, pierce with a fork and put in the refrigerator for 1 hour. Wrap smaller piece of dough in plastic wrap and put in the freezer.
In an hour bake dough at 190 ℃ for 20 min. Dough should cool down.
Prepare white pudding. Mix whites into foam.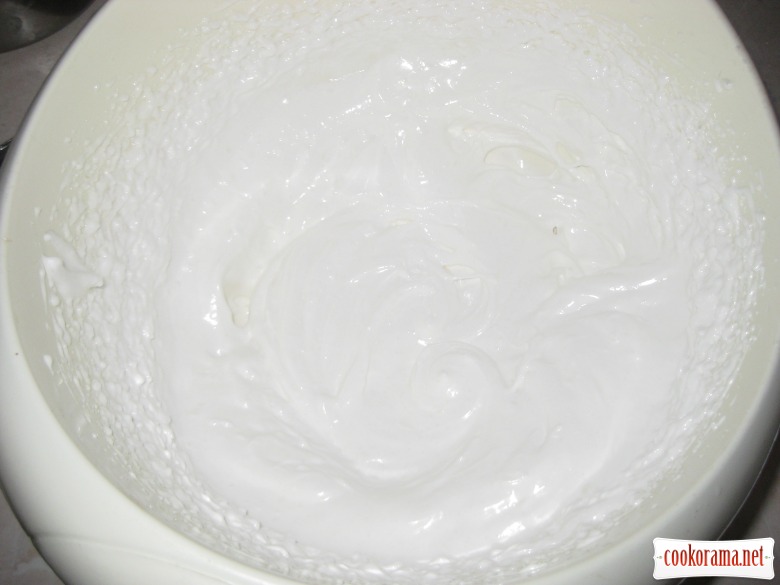 Gradually add sugar, constantly stirring, mix into strong peaks.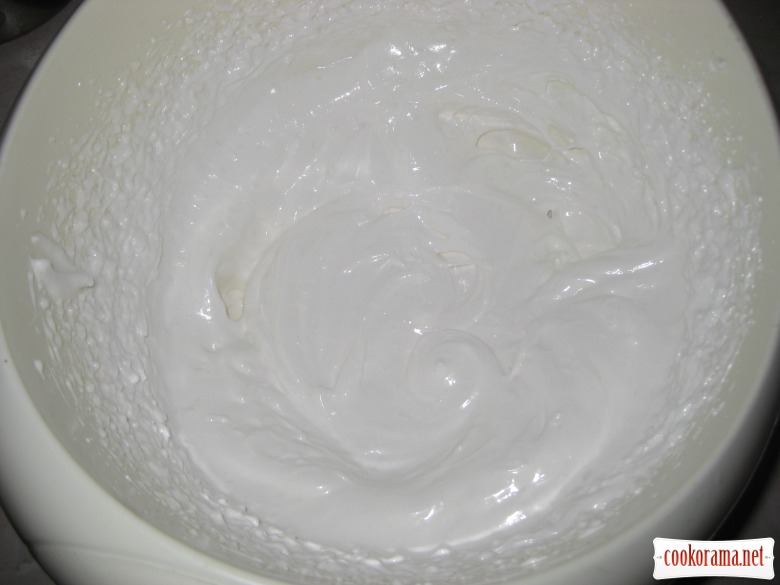 Constantly stirring, add 2 packs of vanilla pudding and vanilla sugar.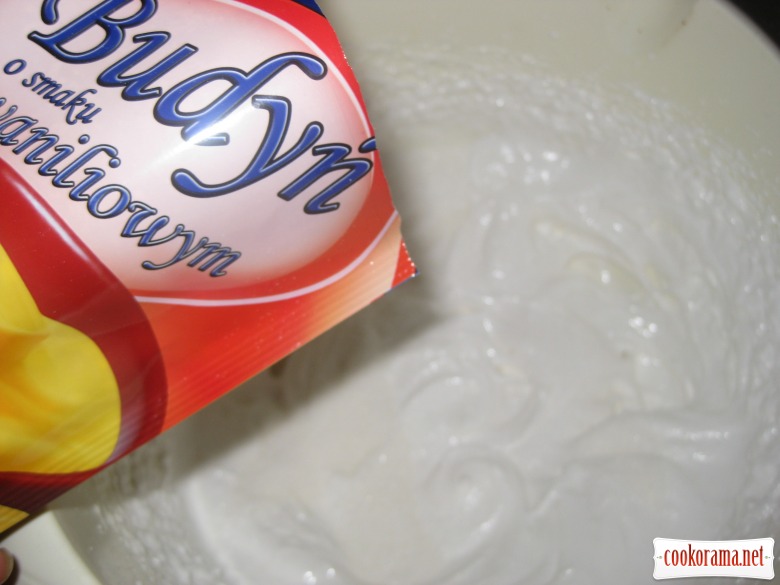 Switch mixer at the highest speed and add thin stream of butter, constantly mixing.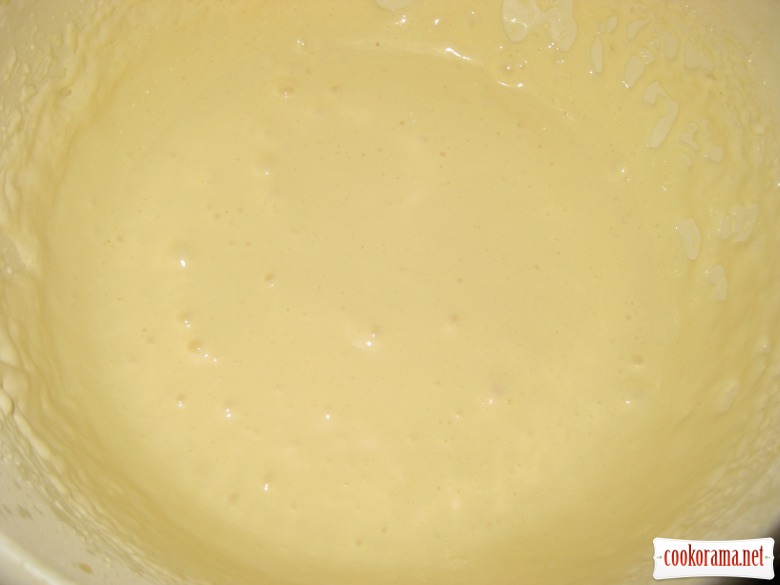 Spread on baked dough white pudding, sprinkle with raspberries.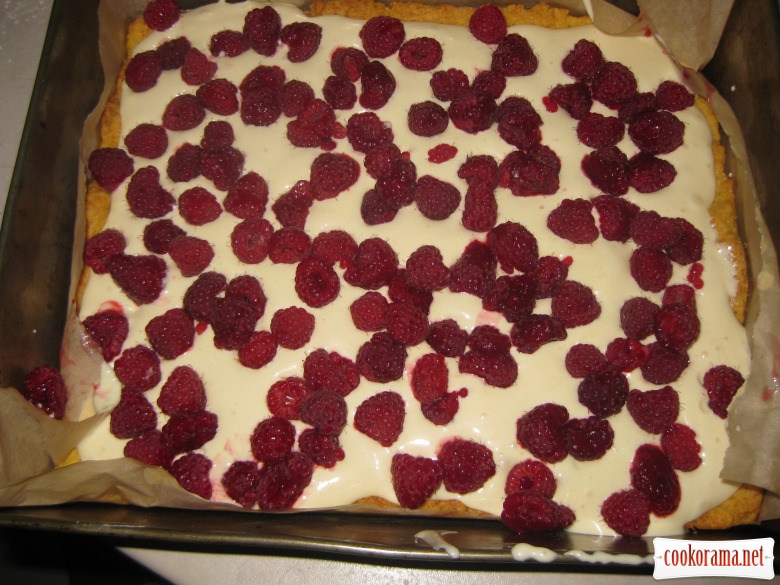 Take the second piece of dough and rub on a grater with large holes on top of the pudding. Bake for 35-40 min at 190 ℃.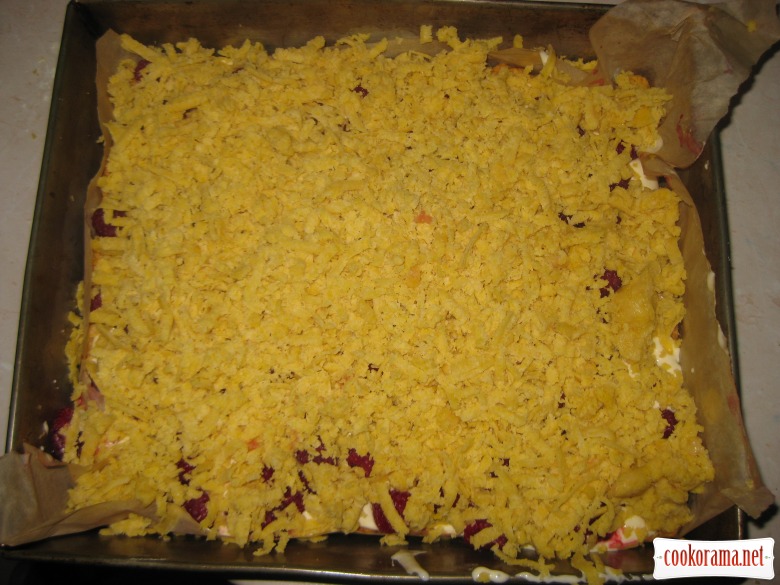 Sprinkle baked cake with sugar powder.