Blueberry cake with almond crust and ice cream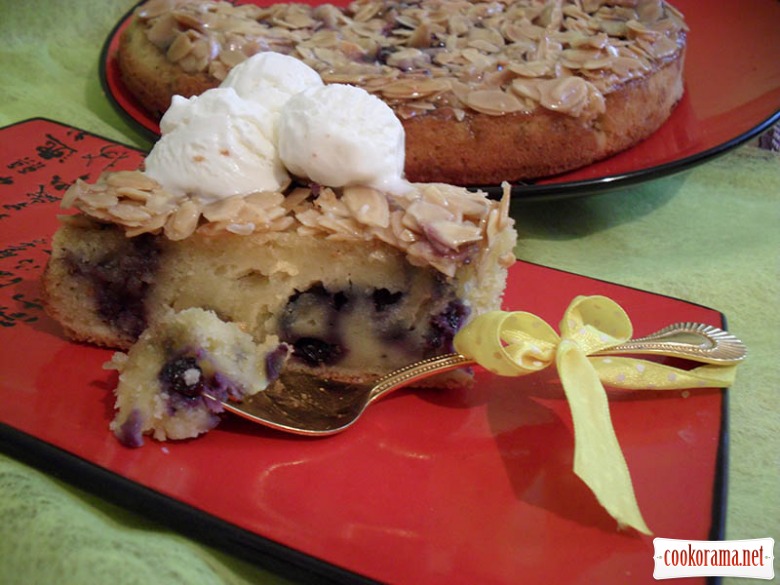 Ingridients
Biscuit
5 шт.
180 g.
100 g.
220 g.
1 glass
Almond crust
1 glass
80 g.
2 spoon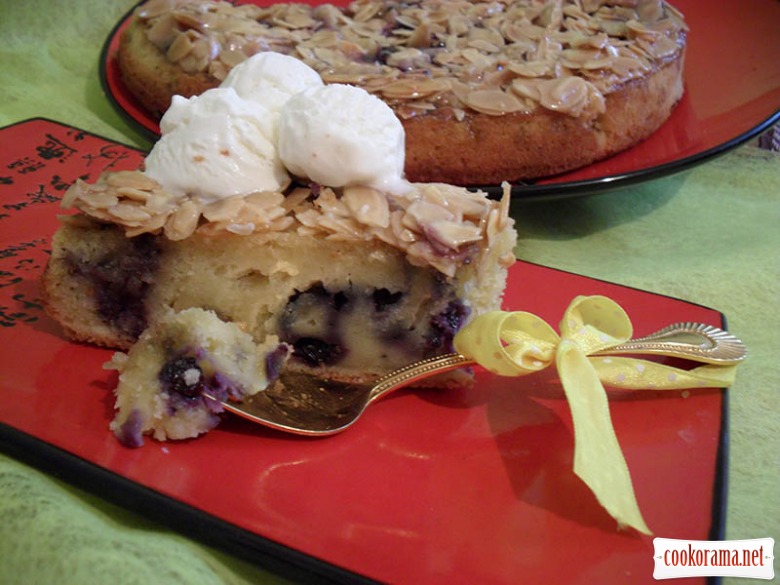 Preparation
Mix yolks with half of sugar. Add soft butter and mix again. Carefully combine with flour. Mix whites with sugar and gently add in yolk dough. Roll berries in flour and combine with other ingredients. Cover form with parchment and bake biscuit.
Melt sugar or honey in pan, once it foams add butter, stir and pour flakes. Stir all again and spread on biscuit (in about 20 min). Let it bake. Remove, cool and serve with ball of ice-cream.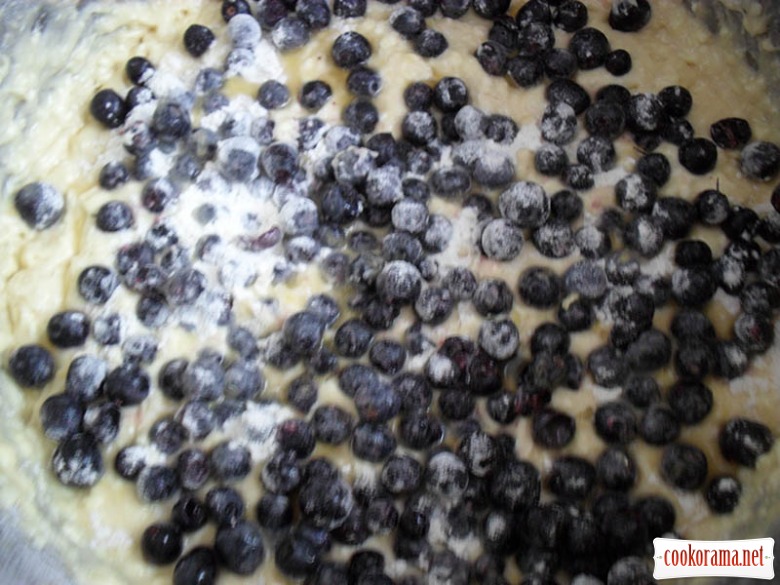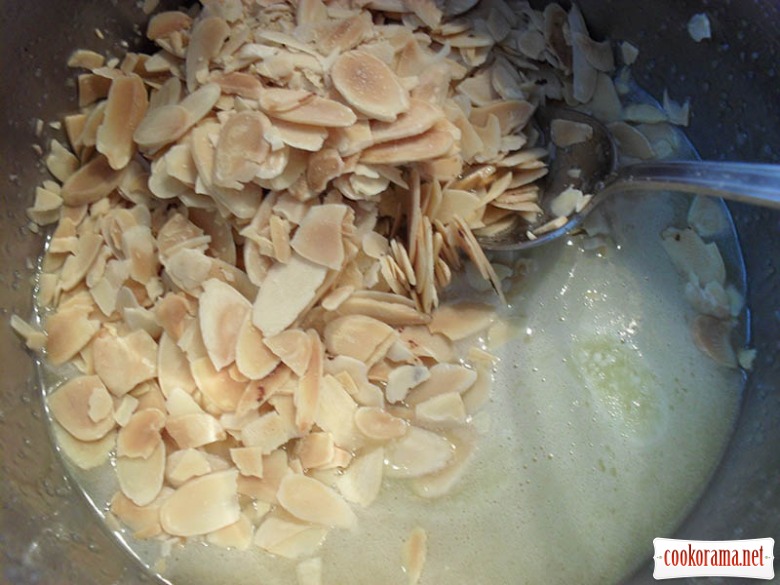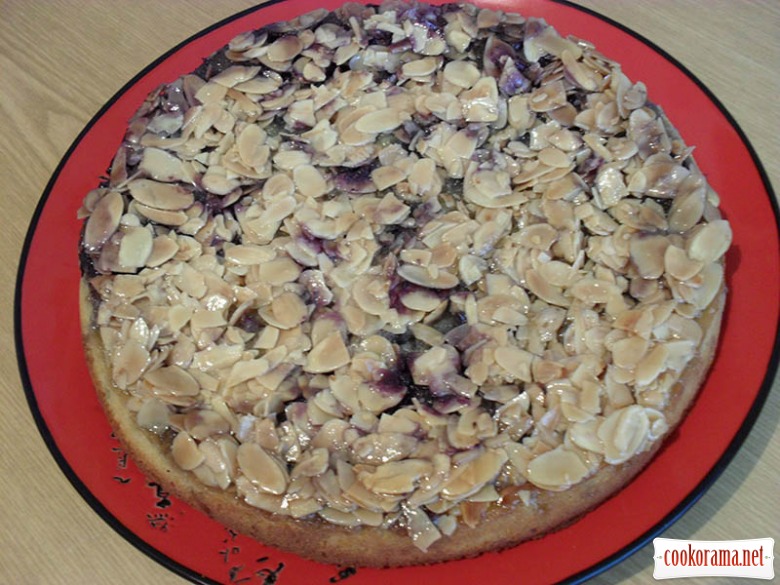 Top of recipe "Blueberry cake with almond crust and ice cream"