Cake "Blueberry temptation"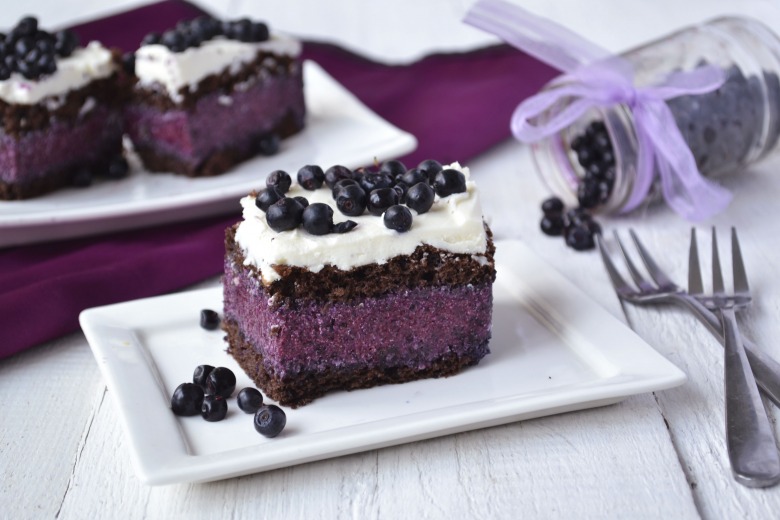 Ingridients
Mascarpone cream
250 g.
40 g.
200 g.
Dough
3 шт.
60 g.
60 g.
20 g.
10 g.
Blueberry mousse
400 g.
100 g.
100 g.
200 g.
200 g.
100 g.
20 g.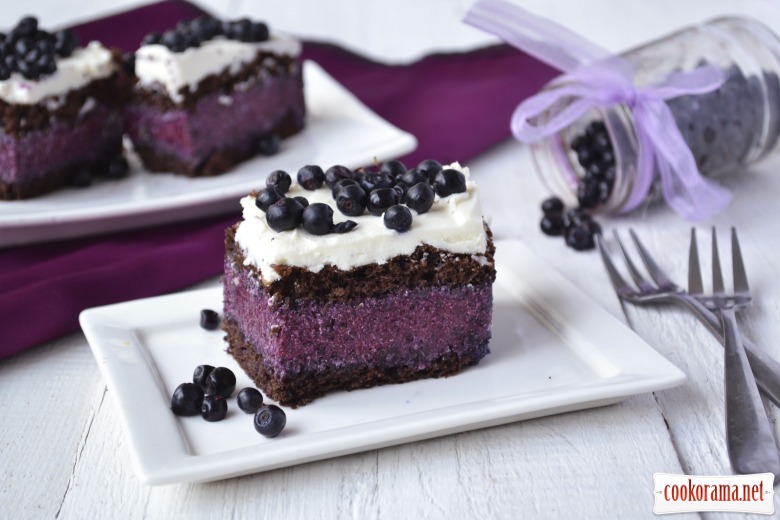 Although the season of blueberries ended, but I want to share this recipe of blueberry miracle, I think it is possible to use frozen blueberries. Very gentle and tasty berry cake! Little of dough, much mousse, light cream and blueberries. I advise you to pay attention to the mousse, recipe is with dry milk and it has a very interesting taste. I highly recommend to all lovers of blueberries!

Preparation:
Let`s make a cake: mix eggs with sugar to get fluggy, thick mass, add flour, cocoa, baking powder and mix it.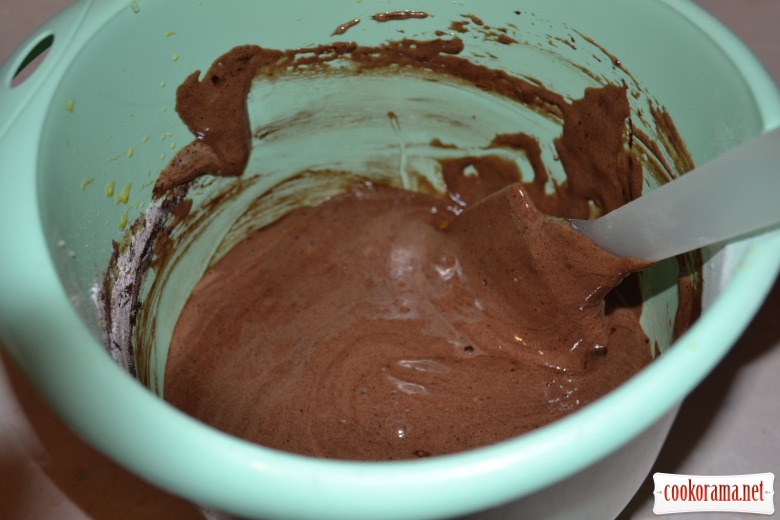 Bake at 180℃ for 25-30 min. Cool the cake down and cut in 2 parts.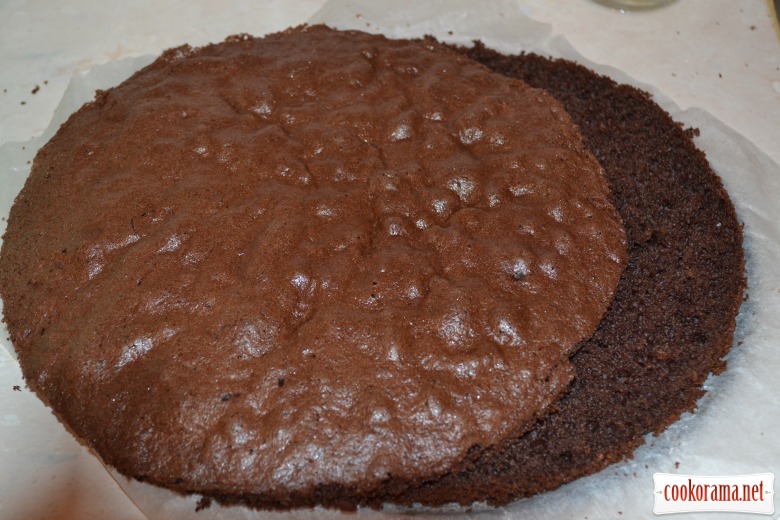 Make blueberry mousse: mix soft butter with sugar till fluffy mass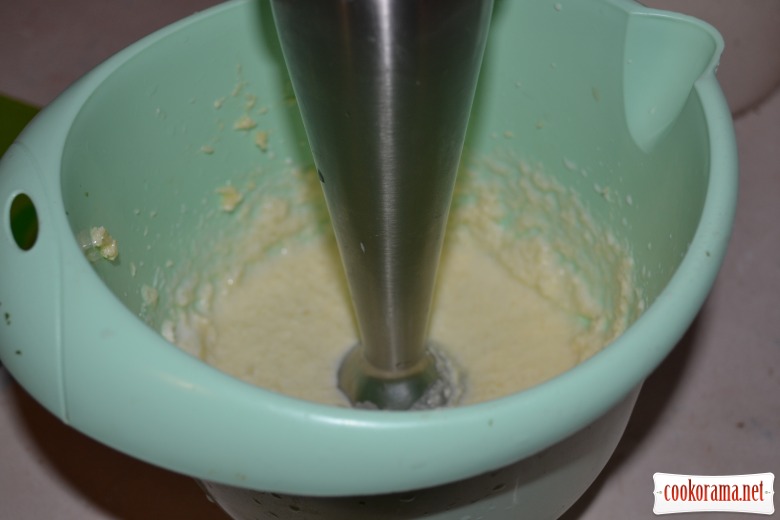 Mix blueberries in blender, add yoghurt, cheese, dry milk and mix again. Add butter with sugar to blueberry mousse anmd mix it. Pour gelatin with 1/3 glass of hot water, mix till complete dissolvement, add blueberry mousse and mix with blender.
Spread one part of cake in form, pour blueberry mousse and cover with another part. Put in the fridge for 2-3 hours.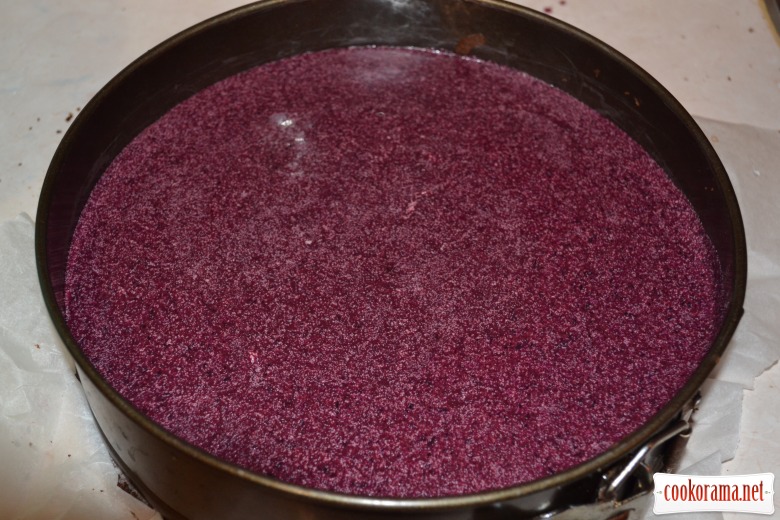 Prepare cream with mascarpone, mix a pack of mascarpone with powdered sugar
Spread on the top of cake. On the top of cream spread 1 tbsp of blueberry, put cake in the fridge for another 1-2 hours.