Biscuit in microwave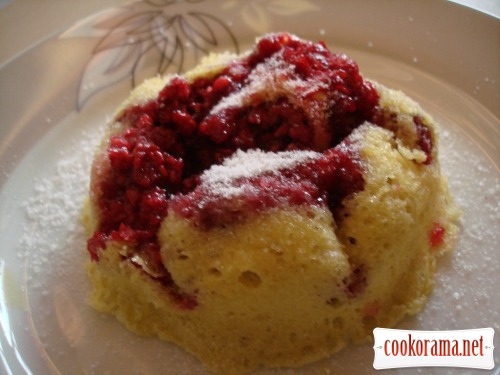 Ingridients
1 шт.
3 spoon
2 spoon
1 spoon

Quick dessert. Inspired by " Clafoutis "

Preparation
At first mix white (I also add pinch of salt).
Then add it to yolk mixed with sugar and flour, cognac and vanilla sugar.
And we get dough for biscuit.
Spread berries in form.
sprinkle them with sugar.
Pour wuth dough.
Put in the microwave, I have maximum 750.
In four minutes we have a dessert.
Great result in a short time.